'People of Impact' as selected by you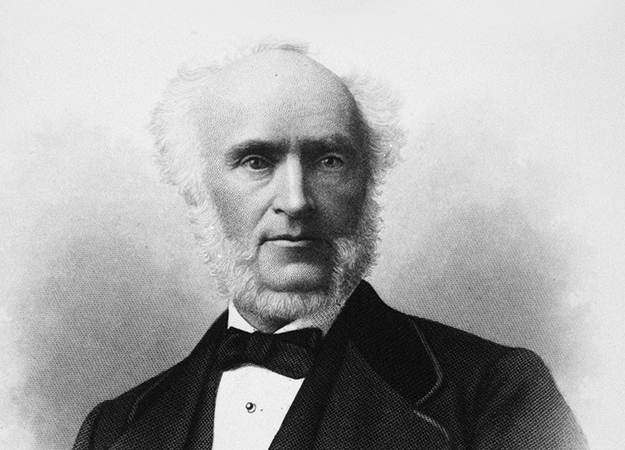 Senator William McMaster, who bequeathed $900,000 toward the founding of a new Baptist college in 1887, was named one of 14 People of Impact in a recent poll. That institution became McMaster University as we know it today.
---
The ballots have been counted. The people have spoken.
When voting closed in the 125 People of Impact contest on Tuesday, 14 University figures emerged as the most innovative, charismatic and influential minds in McMaster history. The finalists include:
University founder Senator William McMaster; father of Medicare Tommy Douglas '33; athletic powerhouse Ivor Wynne '40; former Lieutenant Governor of Ontario Lincoln Alexander '49; distinguished professor Jack Gauldie '64; former astronaut Roberta Bondar '77; Premier of Ontario Dalton McGuinty '78; Stitch Media owner Evan Jones '01; four-time Olympic medalist Adam van Koeverden '07; sports medicine specialist Oded Bar-Or; Offord Centre founding director Dan Offord; former University president Peter George; childhood autism specialist Peter Szatmari; and medical innovator David Sackett.
Sackett, a pioneer of evidence-based medicine and professor emeritus in the Faculty of Health Sciences, received the highest number of votes among all nominees.
"We had a terrific response from day one in the nomination and voting process, and we hope that we have highlighted just some of the People of Impact," says Karen McQuigge, director, Alumni Advancement. "We should all be very proud of the University."
When voting began in November, the list of nominees spanned more than 12 decades and included an eclectic group of alumni, faculty, staff and friends of the University. From scientists and medical researchers to musicians and performing artists, the list touched a wide range of professions and fields. For McQuigge, the entire process was a celebration of notable figures in recent history, but it also provided a chance to look back in the archives and celebrate McMaster's storied past – right back to its humble beginnings on Bloor Street in downtown Toronto.
"There were certainly a lot of names on the list that people recognized," says McQuigge. "But there were also a number of folks from the past that today's campus community may not be aware of. Regardless, each and every person on the 125 People of Impact list had a remarkable career."
While many of the nominees were plucked from the pages of University history, several were recent graduates only beginning to make their mark in the world, including four-time Olympian Adam van Koeverden and Oliberté Footwear president Tal Dehtiar. This, says McQuigge, is an excellent sign of things to come. "I personally can't wait to see what the next generation of McMaster leaders will do, especially those who will make a real difference in the world over the next 20 or 30 years."
With another quarter-century until the next landmark anniversary, only time will tell what new milestones are achieved.