Pamela Swett is the next dean of humanities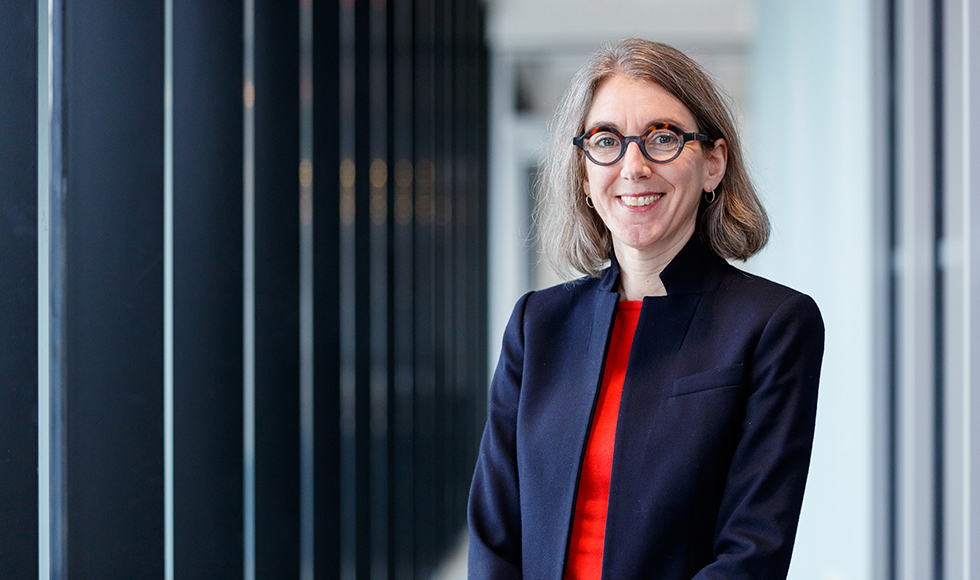 Pamela Swett. Photo by: Sarah Janes
---
Pamela Swett, a renowned historian, researcher and accomplished McMaster professor is the next dean of humanities.
The Senate and Board of Governors approved her appointment this week and she will begin her new role July 1. She succeeds Ken Cruikshank who has served as dean since 2013.
"This is an outstanding appointment for McMaster and the Faculty of Humanities," says David Farrar, provost and vice-president academic. "During an extensive international search that attracted many excellent candidates, Dr. Swett stood out for her vision, team leadership skills and deep understanding and appreciation of McMaster. She is a highly regarded teacher, researcher and administrator and I am confident that under her leadership, the Faculty of Humanities will continue to advance towards an even brighter future."
"It is a distinct honour to be chosen the next dean," says Swett. "Since arriving on campus in 1999 as an assistant professor, I have been privileged to be part of a team of accomplished teachers, researchers and staff, all working to serve our community of amazing students. I am looking forward to continuing the remarkable progress made under Dean Cruikshank's leadership."
Pamela Swett received her undergraduate training at Bryn Mawr College and completed her graduate degrees at Brown University. Her research and teaching interests lie in 20th century German and European social and cultural history.
She has received research grants from the Deutscher Akademischer Austauschdienst, the Alexander von Humboldt Foundation, and the Social Science and Humanities Research Council of Canada
She has authored several books including Selling under the Swastika: Advertising and Commercial Culture in Nazi Germany and Neighbors and Enemies: The Culture of Radicalism in Berlin, 1929-1933. She is the co-editor of Pleasure and Power in Nazi Germany and Selling Modernity: Advertising in Twentieth Century Germany.
She is the Faculty's associate dean of graduate studies and research. From 2011 to 2017, she served as chair of the department of history.
"The university is extremely grateful for the leadership of Dean Ken Cruikshank, who has served with distinction, grace and great ability," says Farrar. "The Faculty of Humanities is in a strong position thanks to his tireless effort and skill. I am also appreciative to the search committee for completing its work and making an excellent selection."