One chord to another: The legacy of Marta Hidy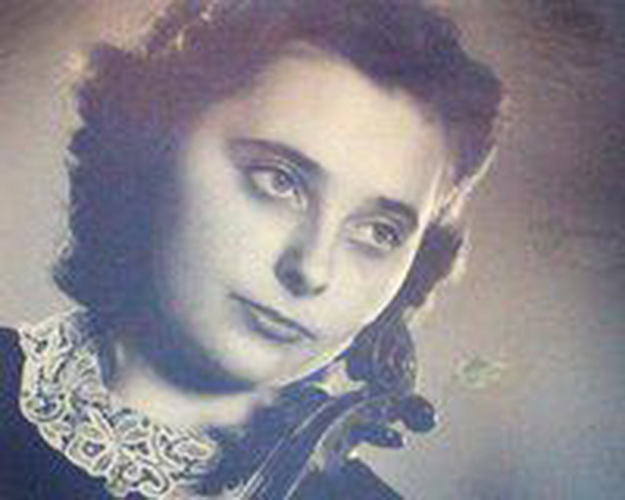 A tribute concert for world-renowned violinist Marta Hidy will take place this Friday at Convocation Hall. Hidy was one of the founding members of the University's Music program in the mid-1960s. She passed away in 2010.
---
Back in 1964, there was no music program at McMaster. But everything would change the following year with the introduction of acclaimed violinist Marta Hidy.
Hidy was born in Budapest, Hungary in 1927, but left the country in 1956 following the rise of Communism, ultimately settling in Canada. Once in Winnipeg, she enhanced her global reputation as an accomplished violinist, and was personally invited to McMaster by former head of the McMaster Operatic Society, professor Lee Hepner.
A founding member of the University's Music program, Hidy would go on to teach at McMaster from 1965 to 1991, the year she retired. Famous for playing Schoenberg's "Fantasy Op. 47" from memory and confounding Schoenberg's pupil Richard Hoffmann, Hidy went on to found the McMaster String Quartet and received numerous awards throughout her career, including the prestigious Hungarian Medal of Honour in 1993. She passed away in November, 2010 at the age of 83.
At Friday's Marta Hidy Memorial Tribute concert, accomplished pianist and McMaster artist-in-residence Valerie Tryon will play a selection of music. Tryon played in a trio alongside Hidy and cellist Zdenek Konicek in the 1970s, and was one of the youngest students ever to be admitted to the Royal Academy of Music, where she received the highest award in piano playing. She'll perform music from a number of famed Hungarian composers, including Franz Liszt, Béla Bartók and Ernő Dohnányi.
The memorial concert is scheduled for 8 p.m. in Convocation Hall (UH-213) on Friday, Jan. 11, coinciding with Hidy's birthday. Tickets are $20, $15 for seniors and $5 for students.
Visit the School of the Arts Celebrity Concert Series website for more information, or call 905-525-9140 ext. 24246 or email concerts@mcmaster.ca.