Off-campus, commuter student Lodge to open in Wentworth House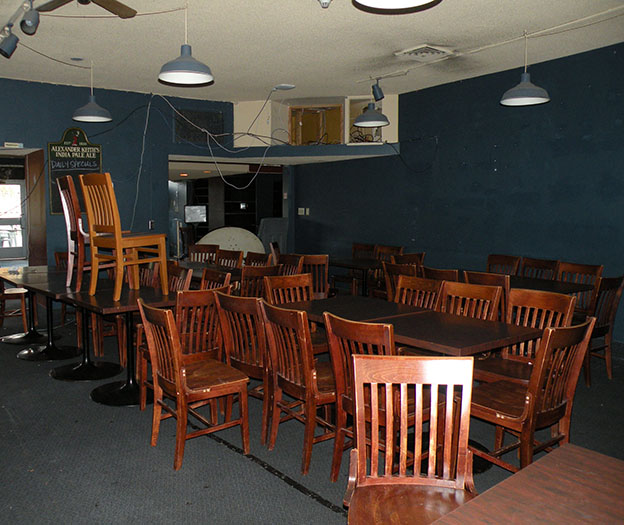 The dining area of The Lodge, pre-painting. A team of students and staff will prepare the former Phoenix restaurant for a stint as an off-campus and commuter student lounge.
---
Off-campus and commuter students will soon have space on campus to call their own.
McMaster's Off-Campus Resource Centre, along with the Students Union and Society of Off-Campus Students, are temporarily turning the former location of the Phoenix restaurant into a lounge for students who live off-campus or who commute to campus each day.
The area, made possible with funding from the Student Life Enhancement Fund, will be called "The Lodge".
According to Jennifer Kleven, manager of the Off-Campus Resource Centre, The Lodge will be a place for students to relax, have fun, play games and socialize between classes.
"We want off-campus students to feel like they are a part of the McMaster community. The lounge will help them feel connected and also help with their academics," she said.
The Lodge will consist of a study area, a dining area and a games room with couches, tables, a microwave and a fridge. It will be open Monday to Friday.
Students will help transform the space this weekend at a "community painting party", scheduled for Saturday. The goal is to have The Lodge open by the end of the month and, should it prove popular, find it permanent space on campus.
If you're interested in getting involved with The Lodge, contact Kleven at klevenj@mcmaster.ca or extension 27201.