Niagara physician and McMaster alumna wins Sibley Award for teaching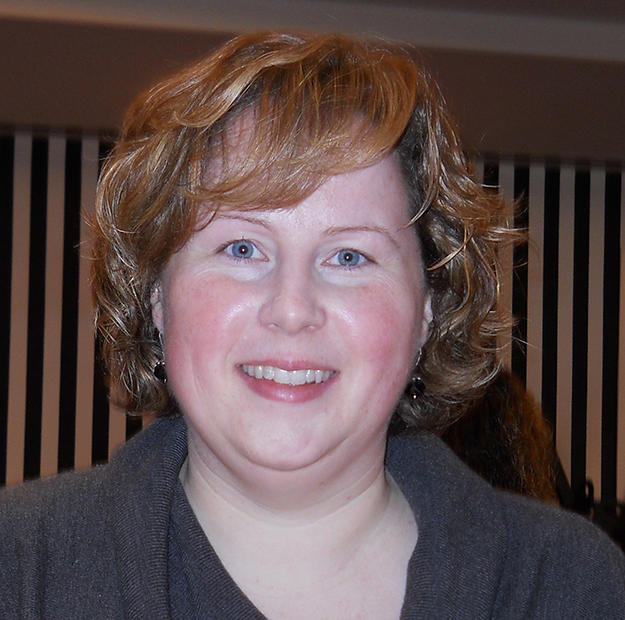 'I enjoy finding ways of creating bridges between our students and the world in which they learn and work, and I am excited for the opportunities that lie ahead to further health education in Niagara and at McMaster,' said John C. Sibley Award recipient Amanda Bell. 
---
Amanda Bell, an assistant clinical professor of the Michael G. DeGroote School of Medicine's Niagara Regional Campus, is the 2015 recipient of the John C. Sibley Award for excellence in education by part-time faculty.
Bell graduated from McMaster's medical program in 1998, and has been praised for her leadership as a family physician in Port Colborne, Ont. She is being honoured for her clinical teaching.
A faculty member for the past 15 years while practicing family medicine, Bell has focused on adolescent medicine and women's health.
She was one of the first clinical supervisors at the Niagara family medicine residency site. As well, she played a pivotal role in developing and improving the tutor training program, and in introducing a peer observation program. Her models of faculty development have been adopted at the medical school's other campuses in Hamilton and Waterloo.
Among other achievements, Bell led the development of an educational program that has medical students provide workshops and information sessions on health careers to students of Niagara elementary and high schools.
She also developed a community-based women's health elective for medical students and residents.
"This award is richly deserved by Amanda," said Karl Stobbe, regional assistant dean of the Niagara Regional Campus. "She has been long-recognized as a leader in her community, and in recent years has applied her leadership to developing medical education in Niagara on behalf of McMaster.
"Her leadership in creating a well-functioning preclinical program here in Niagara, as well as her support for students, and her innovation in creating our first Pipeline Program and creating an opportunity for our students to learn about women's health, demonstrate her to be a leader, role model and innovator in medical education."
Bell said she enjoys the opportunity.
"As a graduate of McMaster University's medical school, I believe strongly in its values and philosophy," said Bell. "It is my love of practising family medicine in a small community that led me to become involved in teaching fifteen years ago.
"I enjoy finding ways of creating bridges between our students and the world in which they learn and work, and I am excited for the opportunities that lie ahead to further health education in Niagara and at McMaster."
The John C. Sibley Award is named for a former associate dean at McMaster who was known for his interdisciplinary approach to community health locally and internationally. The award is presented annually to a part-time faculty member who has made outstanding contributions to the education of health professionals