New vice-president, Operations and Finance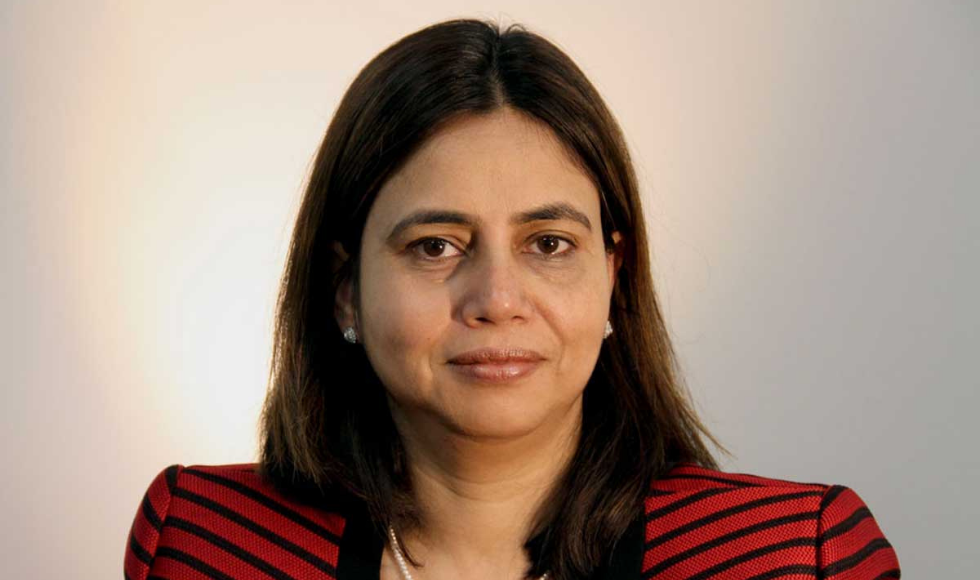 Saher Fazilat comes to McMaster from the University of Toronto, Mississauga, where she has been the Chief Administrative Officer since 2018.
---
Learning about McMaster and getting to know people will be the first order of business for McMaster's new vice-president, Operations and Finance.  Saher Fazilat's appointment has been approved by both Senate and the Board of Governors and she will be joining McMaster on July 21st. 
"Meeting people in person may be difficult in the short term but I am anxious to get to know everyone in the administration division and across the university to really begin to understand the special qualities that have helped to make McMaster such a powerhouse of teaching, research and operational excellence." 
Fazilat comes to McMaster from the University of Toronto, Mississauga, where she has been the Chief Administrative Officer since 2018 overseeing Budget, Planning and Finance, Human Resources, Facilities Management and Planning, Information and Instructional Technology Services, Parking and Conference Services, Partnerships and Legal Counsel, Hospitality and Retail Services and Security. 
She trained as an engineer in India where she received her BSc degree in civil engineering from Aligarh Muslim University and her Masters in Building Engineering and Management from the School of Planning and Architecture in New Delhi. She earned her MBA from the Schulich School of Business at York University and has also completed Finance, Leadership and Change Management Executive training at Harvard. 
Fazilat's extensive experience in construction included project manager roles for the City of Toronto and the Town of Oakville.  She moved into higher education in 2014 becoming the executive director, Facilities Development and Engineering at Western University and then taking on a new role as assistant vice-president, Facilities Management and Development at Ryerson University in 2016.   
"Saher brings a great depth of experience and expertise along with an outstanding commitment to people, inclusion and sustainability," said McMaster president David Farrar.  "Strategic thinking, collaboration and transparency are core to her leadership and I look forward to welcoming her to McMaster later this summer." 
In 2018, Fazilat was recognized as one of Canada's Top 75 Immigrants by the RBC Canadian Immigrant Awards.  Her extensive work in sustainability earned her the Queen Elizabeth II Diamond Jubilee Medal in 2012 along with the Federation of Canadian Municipalities Sustainability Award. "I am passionate about sustainability," she says. 
McMaster's vice-president, Administration, Roger Couldrey is retiring from the role in July after more than a decade of service.  He will continue to support key projects as a strategic advisor to the president.