New sustainable chemistry program a first in Canada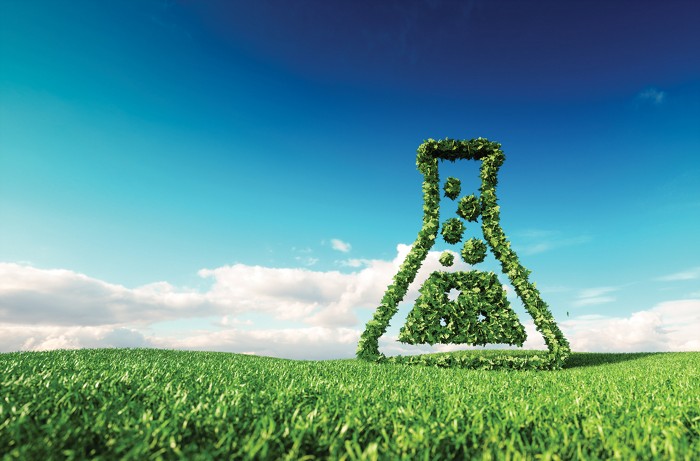 ---
The department of chemistry and chemical biology within the Faculty of Science has launched a new program that will prepare students to help build a zero-carbon economy.
The honours sustainable chemistry program, which starts this fall, is believed to be the first to be offered at a Canadian university.
"Chemists need to practise environmental stewardship," says Michael Brook, Faculty of Science chair in sustainable silicone polymers and one of the faculty members who will teach in the new program. "Our stewardship needs to start in labs and classrooms and continue into the chemical industry. I'm embarrassed to admit that for much of my career, I didn't know where the materials I worked with came from and wound up as waste. Students today are asking these questions, expecting better answers and wanting to be part of the change."
The program builds on a popular Faculty of Science minor in sustainability and is in direct response to growing interest from students, industry and government partners. Students can choose from a four-year program or a five-year program with four paid co-op work terms.
"In the decades ahead, chemists will be counted on to make key contributions in building a sustainable green economy," says Brook. "Graduates from our program will know how to identify and implement better ways of practising chemistry and applying their knowledge to the production, use and recycling of the everyday products that we all rely on."
Inspiration for the program came from an open lecture delivered in the Faculty of Science club by John Warner, the father of green chemistry. "John's lecture made so much sense," says Brook.
"Much of today's chemistry is built on the use and disposal of non-renewable materials. John argued that chemists should have formal training in toxicology and environmental science and adhere to the 12 principles of green chemistry."
Those principles are embedded in the curriculum developed by Brook, Paul Harrison, Kylie Luska, Gillian Goward and Salina Jaffer.
"Sustainable chemistry brings together the concepts of green chemistry as well as renewable energy and life cycle impact assessment for the full gamut of products from electric vehicles through to pharmaceuticals," says Goward, chair of the department of chemistry and chemical biology.
"One of the most interesting concepts we've incorporated into our curriculum is 'endangered elements' – those rare elements that are key to our portable electronics, wind turbines and electric motors. As we move to a zero-carbon future, chemists have an important role to play in evaluating and improving the processes and products needed to realize this shift to a green economy."