New Student Urgent Response Team supports students in distress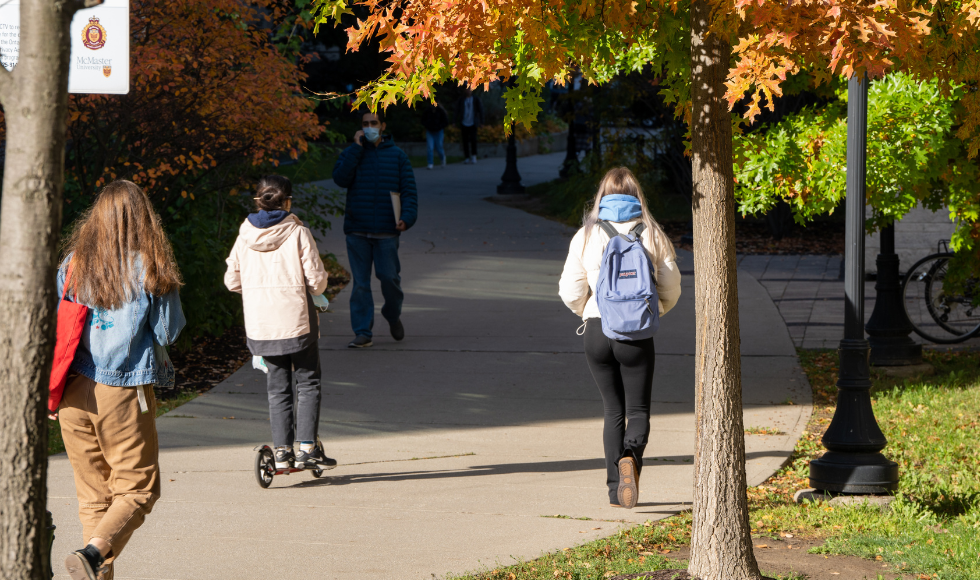 The Student Urgent Response Team places a mental health nurse with security officers who are specially trained in anti-oppressive practices and trauma-informed response to give students the help, resources and support they need in times of crisis.
---
A new McMaster initiative to address student mental health and wellness is offering students in distress the support and tools they need to navigate crises.  
The Student Urgent Response Team, created with a 2022 grant from Bell Let's Talk, places a mental health nurse trained in crisis work with specially trained campus security personnel who respond to students in crisis on campus.  
The team is extensively trained in anti-oppressive practices and trauma-informed response techniques, which can help students, especially those from equity-deserving groups, feel comfortable and supported as they navigate their options and the resources available at McMaster. 
"McMaster University has always put a strong emphasis on student mental health and well-being," says Sean Van Koughnett, associate vice-president of students and learning, and dean of students.  
Beyond the initial response, the Student Urgent Response Team will follow up with the student, to make sure they receive the support they need and to connect them with campus resources that can help, says Rosanne Kent, director of the Student Wellness Centre.  
"Once we know who they are, we can give them the information they need and they can choose what's right for them." 
The centre has many mental-health resources for students, but many students are unaware of them, says student nurse Ameera Shaia.  
Shaia hopes the project will help bring awareness to these resources "and enable us to support students in crisis effectively." 
Health and well-being forms the foundation for student success, Van Koughnett notes.  
"We always have more work to do. The funding from Bell helps us further those efforts through the Student Urgent Response Team in supporting students and their mental health."