New student podcast talks about UN development goals and making positive change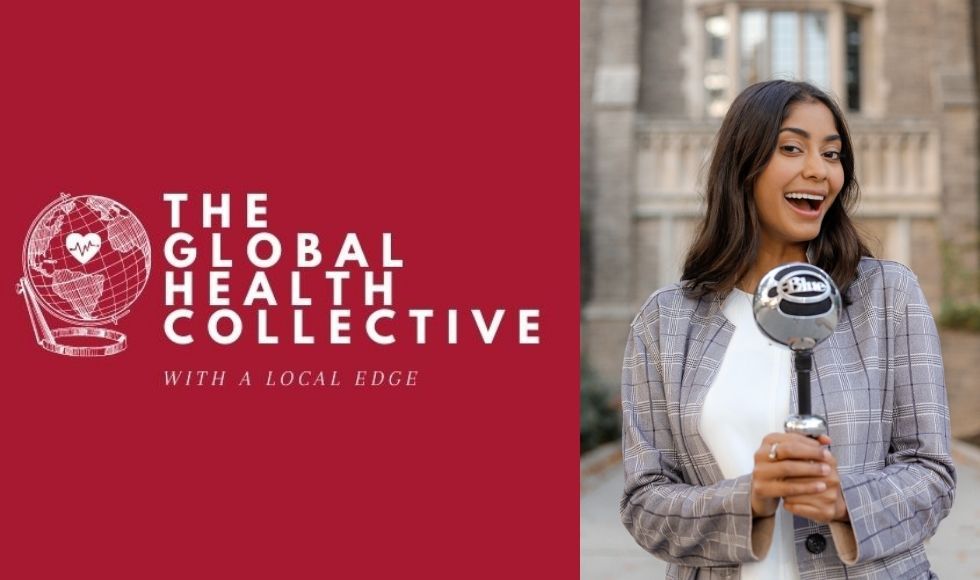 ---
Global Health student Shania Bhopa says everyone has the power to create positive, sustainable change in their community. It's the vision driving a new student-led podcast series, The Global Health Collective — With a Local Edge, which officially launches November 4.
With a focus on the United Nations' Sustainable Development Goals (SDGs) in the first season, the podcast is hosted by Bhopa and supported by McMaster's Master of Science in Global Health program.
"We're aiming to inspire and raise awareness about the development goals," says Bhopa. "I'm going to be talking to changemakers – students, students, faculty, staff, and people from our broader McMaster community – who will share their stories about the differences they're making towards a more sustainable world," she says.
Like the graduate Global Health program, the podcast aims to highlight the transdisciplinary nature of global health and the importance of collaboration in tackling the biggest challenges facing our communities and our planet.
Among the first guests will be anthropology professor Tina Moffat and Bonny Ibhawoh, the Senator William McMaster Chair in Global Human Rights.
Moffat's work with Hamilton Community Food Centre and her ongoing research on food insecurity align with SDG 2 (Zero Hunger).
Ibhawoh, as chair of the United Nations Expert Mechanism on the Right to Development, has been appointed by the UN to promote all of the SDGs as part of his core mandate.
"Sometimes you just have to get out there and make change happen, and I think the development goals provide a good framework," says Bhopa, a changemaker herself. She recently launched The Canadian Courage Project, a non-profit organization aimed at helping homeless youth and their pets in the GTA. The organization's mission aligns with SDG 1 (No Poverty) and SDG 3 (Good Health and Well-Being).
Find out more about the podcast on the Global Health website.
Follow along with the podcast on the Global Health Instagram page.