New sociology scholarship increases opportunities for Black graduate students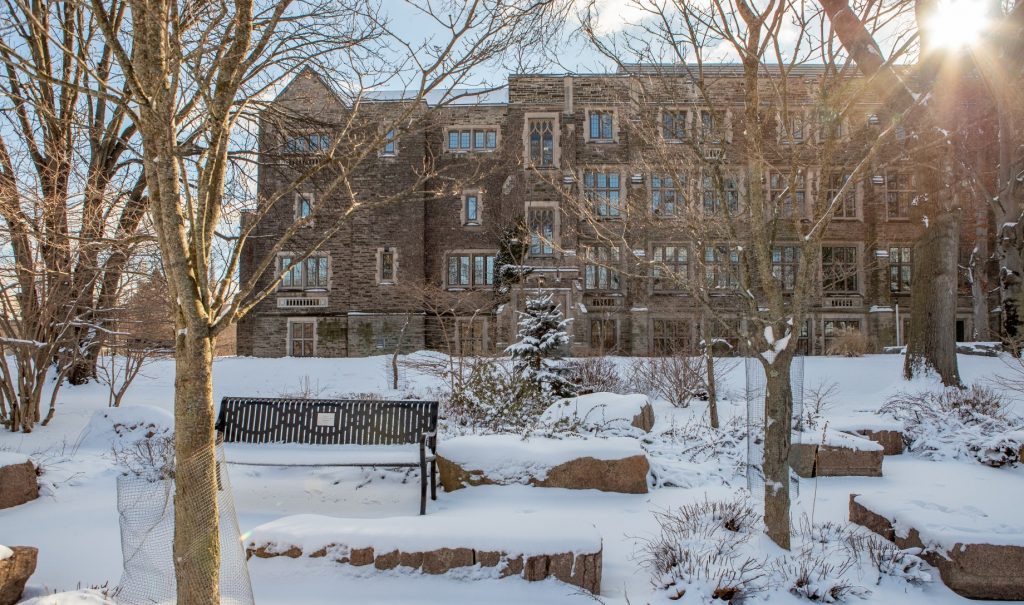 The Daniel G. Hill Scholarship is part of a wider effort to increase diversity in the sociology department, and to provide support for equity-seeking groups after enrolment. (Photo by Georgia Kirkos/ McMaster University)
---
In 1950, Daniel G. Hill, a Black man born in Missouri, came to Canada to pursue his graduate studies in sociology. Hill earned his MA at the University of Toronto in 1951, then returned to complete a PhD in 1960.
Over the next five decades, Hill would become renowned for his work with the Canadian civil rights movement and his painstaking documentation of Black history in Canada. He helped establish and was the first director of the Ontario Human Rights Commission, and co-founded the Ontario Black History Society with his wife, Donna Hill. Their children, Dan, Lawrence and Karen, would also promote themes of inclusion and equality in their works as prominent Canadian artists.
In light of Hill's lasting and profound influence, when it came time for McMaster's sociology department to name a new scholarship for Black graduate students, his name was the unanimous choice.
"We hope this scholarship will support Black students along their career path, as they become leading scholars, activists and intellectuals in this field. Perhaps they will follow Daniel Hill's legacy," says associate professor Jeffrey Denis, who chairs the department's equity committee.
The Daniel G. Hill scholarship is part of a wide-ranging effort to increase diversity within the department, and to provide support for equity-seeking groups after enrolment.
The equity committee worked with the graduate committee to create the scholarship in 2020 against the backdrop of the international protests for racial justice and equity led by the Black Lives Matter movement.
"These discussions were really taking place in the spring and summer of 2020, in the context of Black Lives Matter and the demonstrations around the world." — Jeffrey Denis, Sociology.
In the past year, the equity committee worked with the graduate committee to find more concrete ways to create a more equitable and inclusive environment within the sociology department, says Melanie Heath, graduate chair of the department of sociology.
"This scholarship is one of several initiatives that we are undertaking."
The equity and graduate committees are also considering broadening the acceptance criteria in the applications process to consider more than academic performance, defining merit in a more inclusive way.
"The goal behind these initiatives is to improve the diversity in our programs on all levels, for all minority groups such as members of the LGBTQIA+ and Indigenous communities, and more mature students." — Melanie Heath, graduate chair, Sociology.
The first recipient of the $5,000 scholarship will be announced this spring.Students who self-identify as Black and are enrolled in a graduate program in sociology can apply for the scholarship, which will supplement regular funding already available to sociology graduate students.
The department's admissions committee and equity committee will choose the recipient based on a variety of criteria, including academic achievement, a written Equity, Diversity and Inclusion statement (an admissions requirement for all graduate applicants in sociology), community engagement, and a clear commitment to inclusive excellence.
For more information on McMaster University's commitment to inclusive excellence, read Dr. Arig al Shaibah, associate vice-President, equity and inclusion's statement on the importance of supporting Black Excellence.