New scholarship launched to support Black engineering students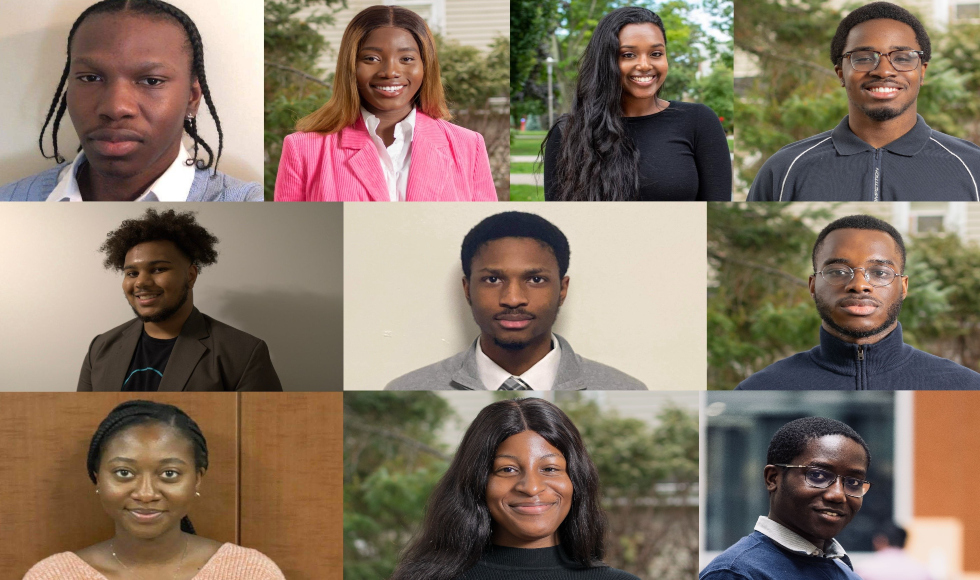 ---
The National Society of Black Engineers (NSBE) McMaster Chapter has launched an annual scholarship for Canadian Black students entering the Faculty of Engineering at McMaster.
The NSBE McMaster Chapter Entrance Award will provide $2,500 a year to first-year Black students who demonstrate strong leadership skills and valuable contributions to their community. Recipients will also be offered a position on the NSBE McMaster executive team.
The NSBE McMaster Chapter's goal is to raise $62,500 for the scholarship and they are currently accepting donations.
"For many Black students from underprivileged communities, they don't think engineering is a space for them," says Feyisayo Enuiyin, the NSBE McMaster Chapter's president and a chemical engineering student in her final year.
"This scholarship was created for students who didn't even know they wanted to study engineering. It creates hope for students to show they are going to a school that supports them."
The goal of the award is to increase the number of Black students enrolling and graduating from McMaster University with an engineering degree who demonstrate leadership and are recognized for contributing to their community.
Enuiyin credits past executives of the NSBE McMaster Chapter for creating the idea for the scholarship. She says that in 2020 she was honoured to bring the scholarship to life.
"The year 2020 brought such an important issue to life and it awakened something in everyone," says Enuiyin. "McMaster University is doing an amazing job of stepping up."
The launch of the NSBE scholarship coincides with McMaster University's new approach to support inclusive excellence. As part of the new Strategic Equity and Excellence Recruitment and Retention program within McMaster's EDI Strategy and Action Plan, McMaster has a cohort hiring initiative that will see up to 12 Black faculty members join across all six Faculties.
In tandem with these efforts, the Faculty of Engineering is also launching the Indigenous and Black Engineering/Technology (IBET) PhD Fellowship in January in partnership with five other Ontario universities.
"We are proud to support the NSBE McMaster Chapter in launching this award," says Ishwar K. Puri, dean of engineering. "It will help us move towards a more inclusive environment where a range of perspectives leads to better insights and innovation."
"Creating this scholarship is the most important thing I've done during my academic journey," adds Enuiyin. "It's going to create a tremendous amount of impact in the years to come."
To find out more about the scholarship, or to donate, go to the iFundMac website.