New professor launching burn injury research program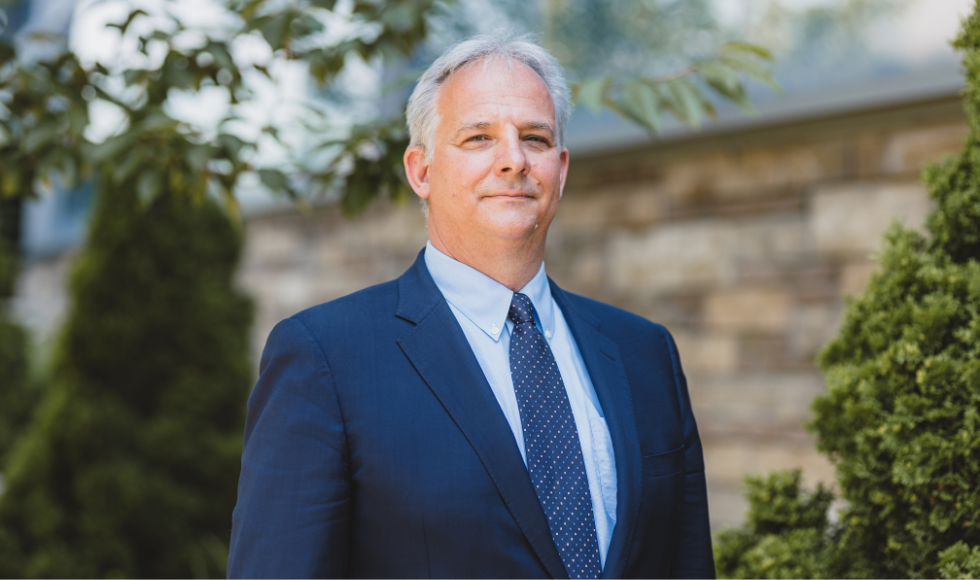 Marc Jeschke and his research team are working on using 3D-printed skin and stem cells to treat people with severe burns.
---
A burns specialist who aims to use 3D-printed skin and stem cells to treat people with severe burns has joined McMaster as a professor of surgery.
Marc Jeschke, who previously worked at the University of Toronto and Sunnybrook Health Sciences Centre, began his new role at McMaster July 4.
Jeschke has also taken on the role of vice-president, research, at Hamilton Health Sciences' (HHS) and medical director of its burns unit, overseeing clinical operations.
McMaster is partnering with HHS to establish a new burn research program within the Thrombosis and Atherosclerosis Research Institute of McMaster and HHS.
Jeschke's burn research lab is supported by a gift from Charles and Margaret Juravinski through the Juravinski Research Institute, which is a partnership between HHS, McMaster University and St. Joseph's Healthcare Hamilton.
"The opportunities and possibilities for research at McMaster are fantastic. It offers a more intimate environment than other institutions of its calibre and the quality of collaboration here is outstanding," said Jeschke.
"We really hope to build collaborations and networks by working closely with different divisions and departments."
Jeschke is bringing almost his entire lab — about 20 people — to McMaster from both Sunnybrook and the University of Toronto.
At McMaster, Jeschke and his team will continue the development of a skin derivative using a patient's own stem cells, which has the potential to greatly reduce scarring for people with extensive burns.
The therapy also has the potential to treat people with other skin injuries such as road rash and "degloving," caused when the top layer of skin is lost, he said.
The skin derivative was effective in porcine models and clinical trials of this new therapy are the next step, Jeschke said.
"My hope is that if it is remotely as good as it was in the porcine model then we will see patients having massively reduced scarring. You would not see any major scars at all," said Jeschke.
"I want to be cautious as the human body is so complex, but this stem-cell based therapy, if successful, will certainly change the way we care for burns and other injuries."
Jeschke's stem cell research has also resulted in a 3D skin printer that can "print" new skin grown from stem cells to help people with burns heal. The printer won an award from the 3D Pioneers Challenge.
The team also studies metabolic and inflammatory responses to burns, as well as aging and improving outcomes for older adults after burns.
With McMaster's focus on supporting innovation, biotech and medical entrepreneurship, Jeschke is hopeful that his products can be successfully commercialized in Hamilton.
"One of my strongest passions is innovation translation and entrepreneurism, having led the program at the University of Toronto," Jeschke said.
Originally from Germany, Jeschke completed his medical studies there and in the U.S., before moving to the University of Toronto in 2010.