New policy encourages better balance between work and personal time at McMaster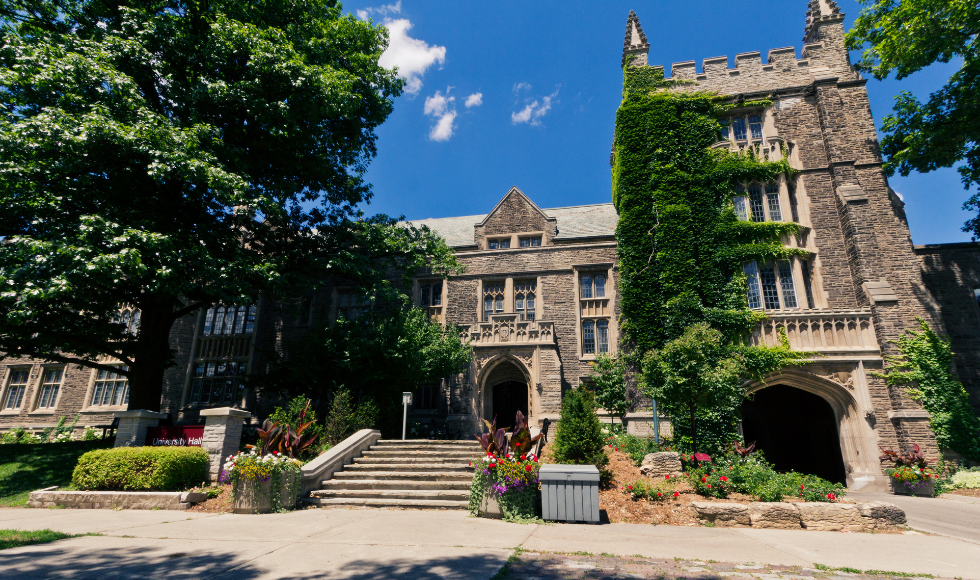 ---
In an effort to support health and well-being, a new policy introduced by McMaster University encourages employees to disconnect from work during non-working hours. The policy has been developed in compliance with new provincial requirements that take effect on June 2, 2022.
McMaster's Disconnecting from Work Policy states that work-related communications should occur during regular working hours as much as possible and encourages employees and their supervisors to discuss expectations about working hours and time that is free from work.
"Disconnecting from work is not only necessary for our mental and physical well-being, but it also makes us better employees by ensuring we are happier, healthier and less prone to burnout," says Saher Fazilat, McMaster's vice-president (Operations and Finance).
The policy encourages clear communication between supervisors and employees about their expected work hours and when they need to engage in work-related communications during non-work hours. Supervisors are asked to apply this policy as consistently as possible with their employees, knowing that not everyone works the same hours and that work deliverables and operational needs vary across the institution.
"We recognize that many of our faculty members across McMaster may have several different roles and responsibilities," says Susan Tighe, provost and vice-president (Academic). "I encourage them to find balance so they can be successful with their teaching, research and academic pursuits with vigour, while maintaining that flexibility."
Saher Fazilat has a similar message.
"McMaster is open 24 hours a day, 365 days per year: at all points of time, we have staff working in some capacity, and we must be flexible to the different hours many of us work," says Fazilat. "Someone may email you outside of your working hours, but it could be within their regular work time. Unless it is urgent, you are not necessarily expected to respond at that time. We want all workers to know that it is essential for their well-being that they can disconnect from work."
There are many ways leaders can enable employees to disconnect from work, including:
Asking employees to put their work hours within the body of their email signature
Using a time-delay feature to send emails to ensure they are delivered within normal business hours
If sending work communications outside of normal business hours, then indicate that a response is not required outside of work hours and/or the preferred timeframe for a response by the sender.
The University recognizes that beyond encouraging employees to disconnect, part of creating a positive work environment is providing employees with the opportunity to work flexible hours and hybrid work arrangements. New flexible work guidelines are in development and will be shared with the community in the coming weeks.
McMaster continues to foster a culture where employees can find balance and engage meaningfully in all aspects of their lives.
All employees are encouraged to read the Disconnecting from Work Policy online. An FAQ has also been provided on the HR website.