New minor in Latin American studies explores diverse experiences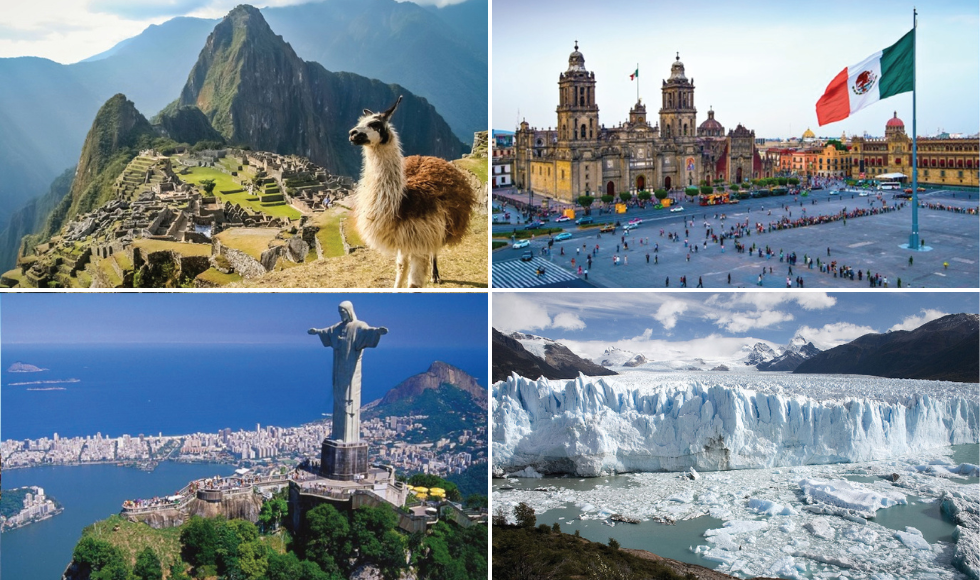 Like the course on Latin American and Latinx pop culture, the new minor offers insights into the diversity and breadth of Latin American experiences for those new to the subject, and a chance for Latinx students to see themselves in the university curriculum.
---
Valeria  Ibañez always wanted to take a course focused on Latin America. But for most of her time at McMaster, either the timing or the course wasn't quite right.
Until Fall 2021, that is, when she registered for INSPIRE 3II3, a course on Latin American and Latinx pop culture, being offered for the first time.
"In my four years at university, this has been my favourite course," says Ibañez, who graduated in June with an honours degree in social psychology.
"My family is from Peru and I grew up in a very heavily Latinx family. It was nice to see a piece of my home and my culture on campus."
More than one Latin American student felt that way, says instructor and postdoctoral fellow Rodrigo Narro Pérez, who created the course.
"I get emotional talking about it," he says. "A Latin American student told me, 'You don't know what this means to me.'
"This is just Step 1 toward students seeing themselves in the curriculum."
The next step — a big one — is the newly created interdisciplinary minor in Latin American studies, launching in the upcoming 2022-23 school year.
"A lot of faculty members teach a lot of courses about Latin America," Narro Pérez says. "The new minor will wrap it all into a neat package."
The new minor will also include the new LATAM 2AO3 course: Foundations of Latin American and Latinx Studies.
'There's no one way to be Latin American'
Narro Pérez, who is a co-founder of the new Latin American Network of McMaster University (LANMU), applied for an Ideas grant from the MacPherson Institute for Leadership, Innovation and Excellence in Teaching to support the pop culture course.
Besides culture and music, the course covered the tremendous cultural diversity among Latin American populations, bringing in guest lecturers, studying the food, music and the interconnectedness of the histories and diaspora.
"I created a course I wish I had had in my undergrad," says Narro Pérez, whose family immigrated to Canada from Peru when he was 10. "I think the fact that everyone who has a stake in Latin American issues comes from different regions and their expertise contributes to the richness of this."
There are more than 100 million Black Latin Americans and 60 million Indigenous Latin Americans in the world, he notes. The minor will help explore the diversity and the breadth of Latin American experiences.
"An objective of the interdisciplinary minor is to centre the lived experiences, knowledge, histories and cultures of Black Latin Americans and Afro-Latinx, as well as the many Indigenous peoples in Latin America."
His pop culture course touched on that heterogeneity — "There is no one way to be Latin American," Narro Pérez reiterates.
In fact, LANMU's faculty, staff and students together created and mapped out the minor, with the support and help of the MacPherson Institute, the Arts and Science Program, and vice-provost, Teaching and Learning Kim Dej, who until recently was the acting vice-provost, Faculty.
"The Interdisicplinary Minor in Latin American and Latinx Studies aligns incredibly well with McMaster's Partnered in Teaching and Learning Strategy, which emphasizes the importance of interdisciplinary and inclusive teaching and learning," Dej says.
"This minor is for everyone, whether they are Latin American or from other regions of the world. Being an engaged citizen of the world is a learning objective for all students."
A diverse and interconnected world
For Latinx students, the minor offers the kind of representation Narro Pérez sought and Ibañez found during their undergrad.
For students who aren't from a Latin American background, it offers an avenue to see the region and its interconnectedness with life here in Canada.
"Where do your bananas, your avocados, your lemons come from?" Narro Pérez asks. "Likely a Latin American country. Where do you go on vacation? What do you know of those places? Did you know that quinoa has now become so trendy in North America that Indigenous people in Peru and Bolivia cannot afford what they grow?"
There's a connection between what we eat, how we travel, how we live, the shows we watch, and the experiences of Latin American people, he says.
"One thing I want from my course, and from this minor, is to get people who aren't from Latin America to think about these things, about the many ways in which we're all connected."
The course reinforced how complex and nuanced colonialism continues to be, and how it is expressed through pop culture, Narro Pérez says.
"I see a lot of discourse on decolonization and history in Canada and in Latin America — one forced English, one forced Spanish and Portuguese."
Ibañez appreciated the breadth of content the course covered. "I've taken two other pop culture courses in the past, and they're mostly theory based — you learn about theories intertwined with pop culture," she says.
"But this course really focused on current, sociopolitical themes, and how pop culture is just a part of the way our lives are connected. It considered American and Canadian perspectives of Latin American pop culture, which I found interesting."
The interdisciplinary minor is open to students from all disciplines and faculties, and signals more inclusive and interdisciplinary learning opportunities, Narro Pérez says.
"Whether you're in psychology, health sciences, economics, engineering: You can take this minor," he says.
"I do think in many ways and hope that this opens the door for other race and ethnic studies minors."
The Interdisciplinary Minor in Latin American and Latinx Studies (LALS) was envisioned and created through a partnership between the Arts and Science Program; MacPherson Institute;  Kim Dej, Acting Vice-Provost (Faculty); Intersession Learning Initiative; and faculty, staff and students from the Latin American Network at McMaster University (LANMU). In particular:
Stacy Creech, PhD candidate, English & cultural studies;
Rodrigo Narro Pérez, postdoctoral fellow, Faculty of Science;
Shanti Morell-Hart, associate professor, anthropology;
Michael Egan, associate professor, history;
Jose Moran-Mirabal, associate professor, chemistry and chemical biology;
Elena Verdú, professor, medicine;
Maureen Lagos, associate professor, materials science and engineering.