New McMaster student award aims to elevate women in STEM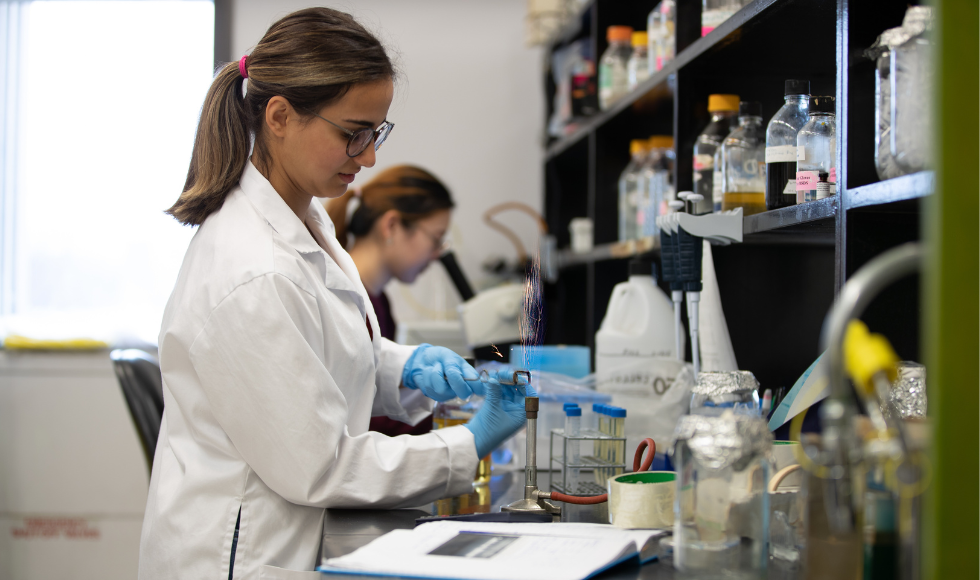 ---
McMaster graduate Dr. Aquila Islam was a trailblazing physicist, educator and researcher. Pakistan's first woman to earn a PhD in nuclear physics, she spent her lifetime paving a path for the next generation of women in science. In honour of her legacy, a new fund at McMaster aims to continue to inspire and elevate women in Science, Technology, Engineering and Mathematics (STEM).
"Islam played a pivotal role in the promotion of physics education among women in Pakistan," said Dr. Ahmed Khan, a Fulbright Specialist Scholar, who is leading the launch of the fund with the goal of raising $25,000 to establish the Dr. Aquila Islam Award.
A true pioneer, Islam was the first female member of her family to attend formal school, and the only woman among a dedicated group of scholars who first completed their studies in physics at Pakistan's University of Karachi before moving to Europe and North America to pursue higher studies. After spending a decade in academia and research, Islam relocated to Canada to complete her MSc in Bio Physics (1971) at the University of Waterloo followed by her PhD in Nuclear Physics (1975) from McMaster.
"When I joined McMaster for my PhD in July 1971, I was the only female student among 120 graduate students in McMaster's Physics Department," wrote Islam in a narrative she penned for mystemstory.ca, where she reflected on her academic career.
While in Canada, Islam became fascinated with the McMaster Nuclear Reactor (MNR), which is located on campus and is the first university-based research reactor in the Commonwealth of Nations. The reactor is used by students to conduct physics and radioisotopes experiments, and it produces half of the world's supply of iodine-125, a radioisotope that is used to treat various types of cancer. "The dome of the nuclear reactor building beckoned to me," she wrote.
Upon earning her PhD, Islam returned to Pakistan to pay her knowledge forward. There, she became the founding president of the Center for Physics Education (CPE) and served at several academic institutions in a variety of teaching, administrative and research positions. In her career, which spanned six decades, Islam was a member of several exclusive committees and associations, including the Pakistan Association for the Advancement of Science (PAAS), American Physical Society (APS) and Pakistan Federation of University Women, among others.
In addition to this remarkable work, Islam coordinated local and national conferences on physics education, managed an industrial home in Hyderabad and a skill development Centre in Karachi.
"Because of her efforts, hundreds of girls from marginalized communities have developed skill sets they wouldn't have otherwise developed," said Khan.
Islam passed away on June 16, 2021, at 85 years old.
Learn more about the Aquila Islam Award and how to contribute to it here