New McMaster Rainbow Bursary Fund supports LGBTQ2S+ graduate students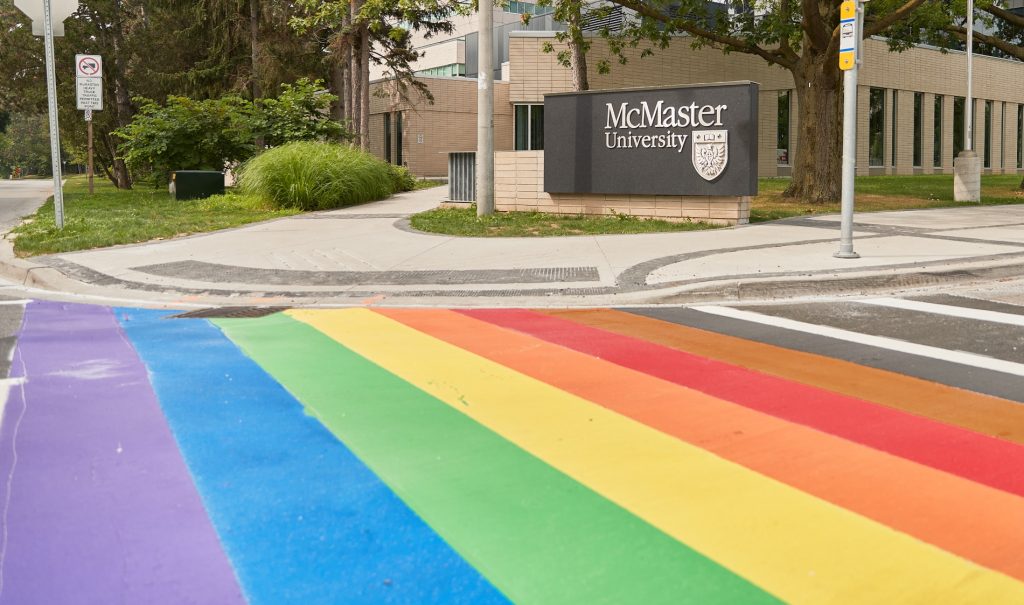 McMaster grad Ray Brillinger and his partner, Cy Hack, have donated $50,000 to create a bursary for LGBTQ2S+ grad students, and to inspire others.
---
When Ray Brillinger '72, '74, and Cy Hack set out to contribute to a McMaster bursary that focused on LGBTQ2S+* students, they had no idea they would become participants in the creation of a brand-new initiative.
Now, as passionate supporters of the LGBTQ2S+ community, they are helping to make a difference for LGBTQ2S+ students at McMaster.
Working closely with the McMaster team, Ray and Cy have been instrumental in supporting the McMaster Rainbow Bursary Fund, the first bursary designed solely for McMaster graduate students who are LGBTQ2S+.
Ray and Cy say they hope the bursary helps LGBTQ2S+ students applying to and attending McMaster feel a sense of belonging.
"We want the university, through this bursary, to let these students know that McMaster recognizes and respects you, and welcomes you to come study and flourish here," Ray says.
The bursary is available to students from all faculties and disciplines, with a special focus on those who will pursue studies and careers that further develop the knowledge and well-being of those from the LGBTQ2S+ community.
It's intended to help strengthen the safety, participation and prosperity of LGBTQ2S+ people and build greater understanding, inclusion and equality within broader society, encompassing all marginalized individuals and groups.
Originally from Hamilton, Ray earned both his BA and MBA at McMaster. After graduating in 1974, he moved to Toronto.
That's where he met Cy, who had moved from the west coast after graduating from the University of British Columbia. A few years later, they moved back to Hamilton for a period, and now have settled in Vancouver.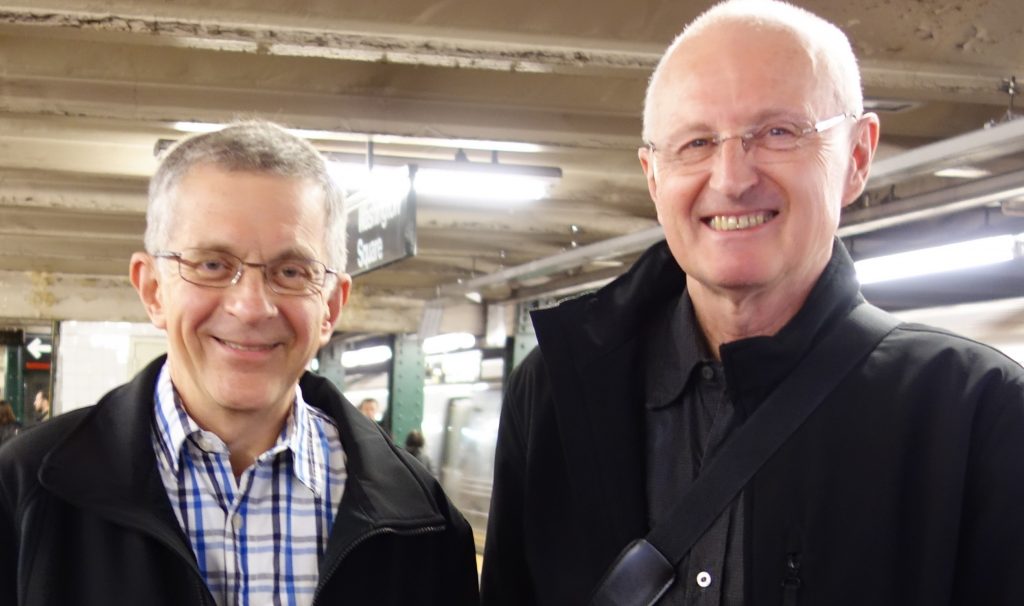 Ray and Cy's personal experiences inspired their activism and involvement in the LGBTQ2S+ community.
"When we met in the early 1980s, the gay rights movement was still in its toughest period as legislative protections did not yet exist," they explain. "Most politicians, police and other authorities would not support the community, and educational institutions did not recognize or support the needs of young gay, lesbian and trans kids."
Ray and Cy say a lot has changed since then, especially in higher education environments.
"We see that very much in the context of the university's broader effort to really emphasize accessibility and support for students from groups who have faced barriers and challenges in the broader society and in their pursuit of education and careers," Ray says.
"It's timely now to extend this type of effort to help make higher education possible for LGBTQ2S+ students who may have faced difficult challenges in their family, school and social environments — including discrimination and bullying — in addition to the intellectual and financial challenges that all students must deal with in pursuing degree studies."
Over the years, the pair have participated in and supported a number of LGBTQ2S+ organizations including Toronto Area Gays and Lesbians, Vancouver Gay Leisure Link, the Community One Foundation, the Canadian Lesbian and Gay Archives (now "the Arquives"), and the Coalition for Lesbian and Gay Rights in Ontario.
They have also established a donor-advised fund at the Hamilton Community Foundation to facilitate grants to a wide range of charitable organizations in Hamilton and broader communities, including the McMaster Rainbow Bursary Fund.
They hope their initial gift of $50,000 will inspire others to contribute so more LGBTQ2S+ students can benefit from its support.
"There's lots of opportunity for other donors to help build up this bursary fund," says Ray. "We hope that many alumni, donors in the community and allies and supporters will feel motivated to contribute to it over the years, in addition to ourselves."
Click here if you would like to learn more or contribute to the McMaster Rainbow Bursary Fund.
Contact Katie Ribout, Senior Development Officer, for further details at riboutk@mcmaster.ca or at 647-458-0514.
The Rainbow Bursary will be open for applications for the 2021/22 academic year. Students can apply in AwardSpring starting in mid-August.
To learn more about McMaster's ongoing institution-wide commitments to equity, diversity, inclusion, and accessibility, and principles of inclusive excellence, please visit equity.mcmaster.ca
If you'd like to learn more about terms and topics related to the LGBTQ2S+ community at McMaster, the McMaster Students Union has released their MSU Pride Community Centre LGBTQ2S+ Handbook.
*LGBTQ2S+ refers to those who are lesbian, gay, bisexual, queer (and/or questioning), trans, and Two-Spirit, as well as other diverse gender and sexual identities. Some formulations include I for intersex, A for asexual, and occasionally repeats of the same letters where the letter has more than one meaning, like an A for ally.