New guide making it easier to find free, high quality open textbooks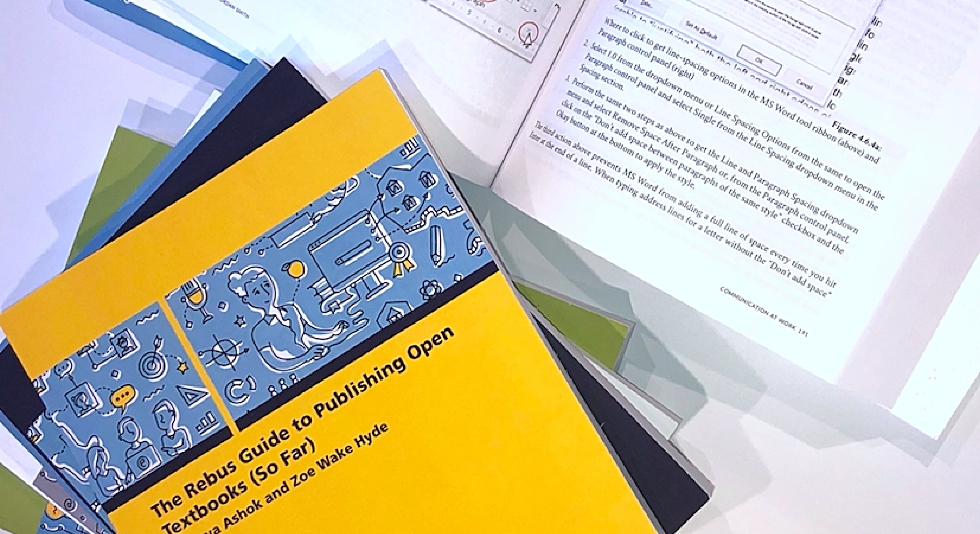 Image credit: "OER" by eCampusOntario, licenced under CC-BY SA
---
A new guide is making it easier for McMaster faculty and instructors to find free, high-quality open textbooks and other educational materials across a range of disciplines.
The OER by Discipline Guide, developed by McMaster University Library in partnership with the MacPherson Institute, includes a list of 180 open textbooks and other open educational resources (OER) organized by academic program at McMaster.
These OER, most of which are peer-reviewed, are available to instructors and students at no cost and can be customized by instructors as needed. Instructors can use the entire textbook, or use chapters or sections of the materials for supplementary course reading.
Part of the global Open Access movement, OER are teaching and learning resources that are openly licensed, and can be used, shared, or modified free of cost, technical, or legal barriers.
The OER included in the guide were curated from titles available through eCampusOntario, and other open textbook collections, including OER Commons, OpenStax, and Open Textbook Library.
"Faculty have indicated that they would consider using OER but identified the time that it takes to find suitable materials related to their discipline as a predominant barrier," explains Olga Perkovic, the Library's research and advanced studies librarian who developed the guide with Joanne Kehoe, associate director of educational technologies at the MacPherson Institute.
"The goal of this guide is to provide instructors with relevant, high quality resources to build awareness of equitable, accessible options when choosing educational materials for their learners," adds Kehoe.
Currently, the guide includes resources related to academic programs offered in the Faculties of Science, Social Science, Humanities, Engineering and Business. Resources for use in the Faculty of Health Sciences will be added as the guide evolves.
The guide was developed with funding from the MacPherson Institute's Student Partners Program.
Contact Joanne Kehoe or Olga Perkovic for questions about the Guide or OER.
How to be an "eTextbook Rockstar"
 Efforts to provide faculty and students with increased access to OER such as open textbooks have been gaining traction at a number of post-secondary institutions in recent years, including McMaster.
Last year, Catherine Anderson, an associate professor of linguistics and languages, created McMaster's first open textbook, Essentials of Linguistics– an introductory linguistics textbook – with a grant from eCampusOntario's Open Textbook initiative.
Read more about why Anderson decided to create her own open textbook and how she did it