New Faculty of Science initiative aims to better support those on parental and other leaves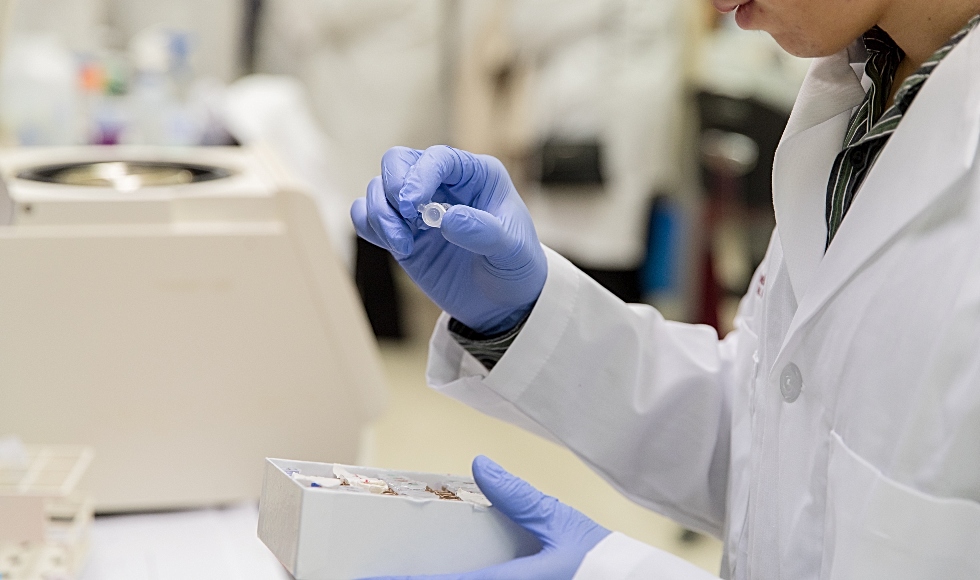 ---
McMaster's Faculty of Science is introducing an innovative new initiative aimed at providing research support for faculty members taking parental, short-term, medical, and other types of leaves.
The Life Events Support Program developed by the Faculty's Office of Research and External Relations, will fund a dedicated research position ­– such as a post-doctoral researcher – who will supervise the laboratory work of Science faculty members on leave, allowing them to continue their research programs and lessening any negative impacts on their career progress.
"There are times when our faculty may be on leave for any number of reasons, whether it's as a new parent, to help care for a loved one, or because they need care themselves," says Maureen MacDonald, McMaster's dean of Science. "This program is an important step forward in better supporting these faculty by helping to maintain the momentum of their research programs while they take the time they need to focus on other important aspects of their lives."
Under the program, the Faculty of Science will provide those on full-year parental leave with research support for a maximum of 15 months. For other types of leave, funding will depend on the length of the leave. Program funding could also include a bridging period to allow for a smoother return to work.
"Taking any kind of leave can have a direct impact on research productivity, especially at critical times during a faculty member's career," says Gianni Parise, associate dean, research & external relations. "These funds are intended to help mitigate these disruptions, which not only supports the careers and well-being of faculty members, but also benefits the Faculty of Science and the university as a whole."
In order to qualify for the Life Events Support Program, leaves must be eligible under university policies and approved by McMaster Human Resources. Also, if possible, faculty members should apply for the funding in advance of the leave.
Research leaves are excluded from this program.
Learn more about the Life Events Support Program here or contact Seanna-Lin Brodie-Keys at brodies@mcmaster.ca for more information.