New engineering scholarship aims to inspire global engagement at McMaster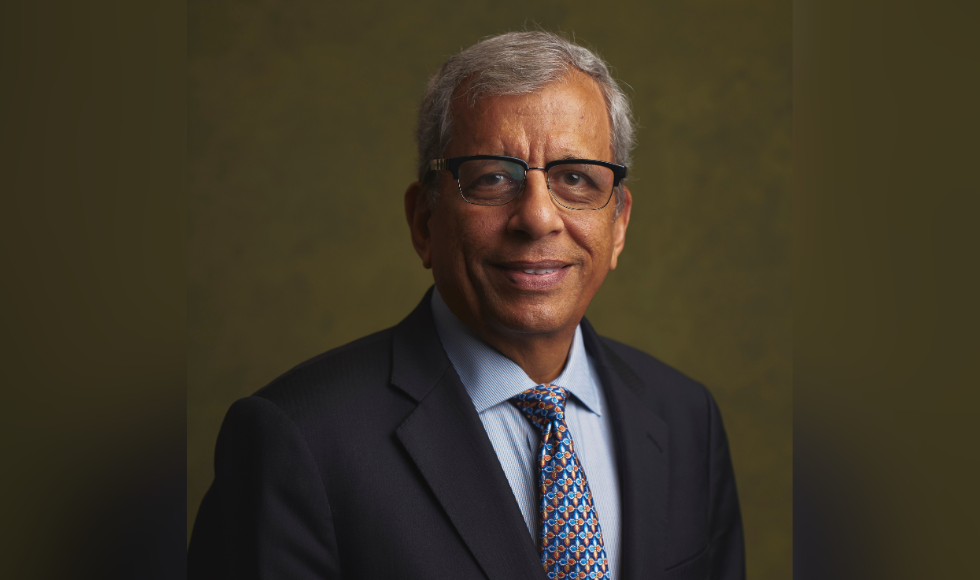 ---
Waguih Ishak is a global leader in optics and photonics research, a recent inductee into the prestigious U.S. National Academy of Engineering (NAE), and a valued member of the Faculty of Engineering 's Dean's Advisory Board.
Fifty years ago, he was also a hopeful international student.
"I still remember the joy I felt when I received my acceptance letter and scholarship from McMaster," says Ishak, who travelled from Cairo, Egypt to Hamilton in 1973 to complete his master's degree in 1975 and PhD in 1978, both in electrical engineering. At the time, Ishak, who also has an honorary Doctor of Science from McMaster, had received several offers to universities in Canada and the U.S., but chose McMaster for its state-of-the-art equipment and labs, and for its teaching reputation.
A prime example of how an excellent university experience can transform students into global ambassadors, Ishak has never forgotten the influence McMaster had on him. "McMaster Engineering gave me the tools and the fundamentals I needed to succeed in the work that I do today," said Ishak, who recently retired as president and chief technologist for Corning Research and Development Corporation in Silicon Valley.
He has remained engaged with McMaster both by hiring PhD students and establishing awards like the Edward & Andrew Ishak Innovation Award. Now, he is coming full circle by giving back to future global leaders in Engineering through a gift of $30,000 to establish the Waguih Ishak International Scholarship.
"When international students attend McMaster, they go back to their countries and act as advocates for the university," says Ishak. "I wanted to help spread the word that, although it's not the biggest university, McMaster is very highly ranked and unique in its expertise, particularly in areas like civil and nuclear engineering."
Funding from the Waguih Ishak International Scholarship, which will be matched by the Faculty, will provide outstanding international students with the opportunity to study at McMaster's Faculty of Engineering.
Currently, international students account for 14.5 per cent of McMaster's undergraduates and 24.5 per cent of the university's graduate student population. Last year, McMaster Engineering's undergraduate class saw 437 students enrol from 61 countries across the globe — an 18.1. per cent jump from 2021 — pointing to the strides McMaster Engineering has made in advancing the aims of its equity, diversity and inclusion strategy and further solidifying the Faculty's reputation as a hub for global diversity.
"International students enrich our campus and help us to forge important collaborations with universities and businesses around the world," says Engineering Dean Heather Sheardown.
"We are so grateful for this investment and look forward to the opportunities it will enable."
Why McMaster Donors Give: At McMaster University, every single donation, no matter the size, has the potential to make a difference in the lives of our students, the quality of our research and our ability to give back to our community and influence the future. Learn more about what motivates Mac donors to give.