New course in social impact and innovation pairs students and non-profits for experiential learning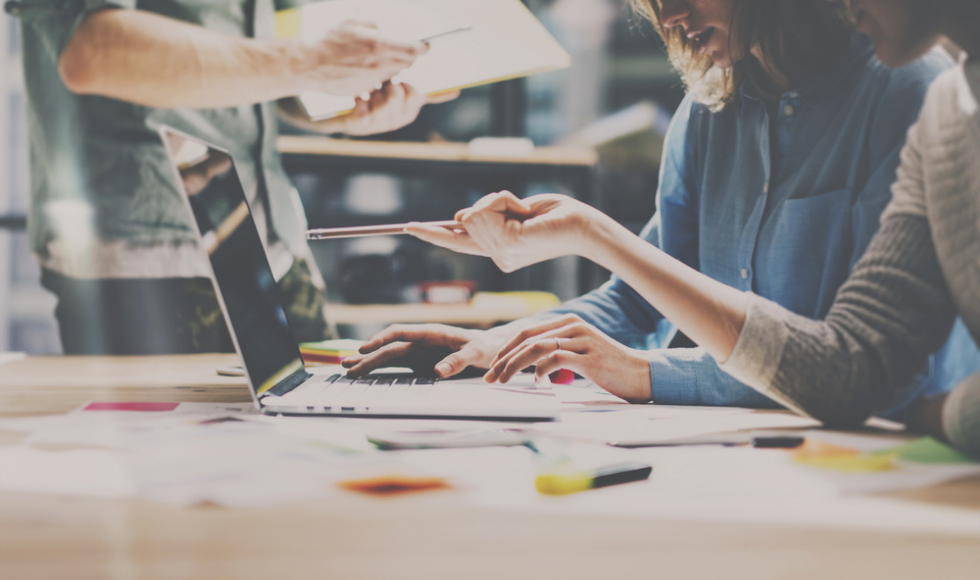 Fourth-year McMaster students in Social Sciences, Humanities or Business can enrol to develop important foundational skills for working on social innovation in the non-profit sector.
---
(Updated: November 15, 2021)
A new fourth-year experiential course designed for Humanities, Business and Social Sciences students will bring undergraduate students and not-for-profit managers together to learn valuable skills for working in the non-profit sector.
Innovation for Social Impact (COMMERCE4SI3), which launches in the Winter term, will pair interdisciplinary teams of students with non-profit organizations in the United Way of Halton and Hamilton's network. These teams will engage in project-based learning to acquire and apply new tools, methods and strategies associated with social innovation. Students will learn about social innovation concepts in class, through lectures, videos and guest speakers.
At the same time, managers of non-profit organizations working with McMaster students will build skills for social innovation, increasing their organization's capacity to transform and innovate – and, by extension, making the broader non-profit sector more resilient to disruptions, like another pandemic, in the future.
"This is the pilot for a pan-Canadian project," explains Sandra Lapointe, a professor of Philosophy and the director of McMaster's The/La Collaborative, who is developing the course and leading the pilot along with Brent McKnight, a professor in the DeGroote School of Business. "We're focused on giving Social Sciences, Business and Humanities students the skills needed to make the transition into employment with the non-profit sector, while helping increase the resilience of social services agencies within the United Way network so they can stay sustainable through future challenges."
Along with hands-on experience, students will develop skills needed to engage in design thinking, change management, understanding social systems and assessing the social impact of initiatives – skills that are also intended to benefit current managers within the sector.
"Social innovation is creative thinking that solves social challenges," explains McKnight, who is also the founder and co-chair of McMaster's interdisciplinary Minor in Sustainability. "Following the challenges of the COVID-19 pandemic, not-for-profits need to develop a capacity for social innovation to remain sustainable and continue to be a valuable part of the country's social safety net. Managers and students will work together and, ideally, learn together as well as from each other."
The course is part of a larger project that received funding from the Future Skills Centre earlier this year. It is one of 65 initiatives that were part of the "Shock-Proofing the Future of Work" program. Launched in 2019, the Future Skills Centre is the first national centre established at the federal level to focus on skills training for the future. It works with more than 5,000 partners across Canada and has invested more than $102 million into innovation projects. The project is also funded by the Social Sciences and Humanities Research Council.
The course is open to students registered in Level IV or higher in any Humanities, Social Science or School of Business program.