New course aims to explore the intersection between science and the larger society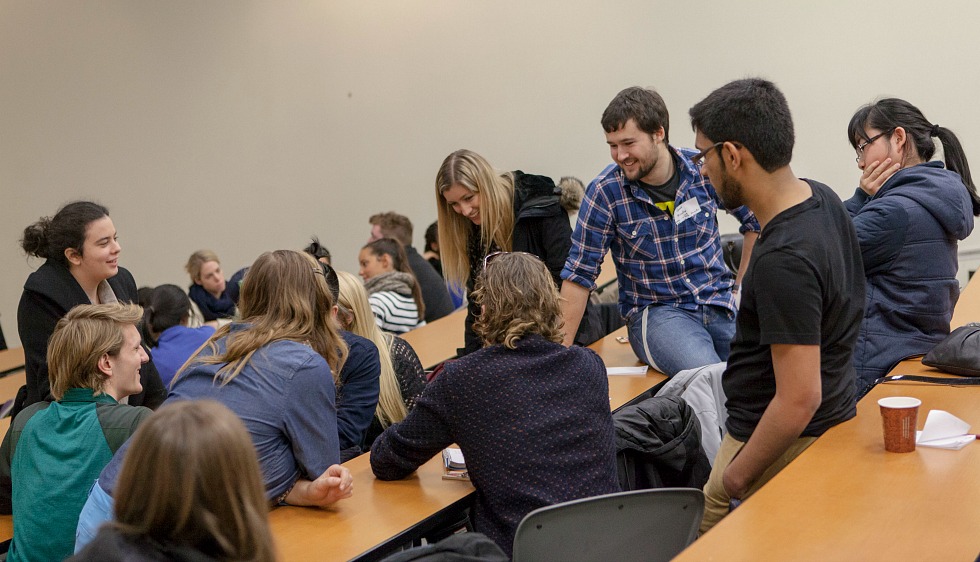 ---
How can science help address the key challenges in our society? How does society affect the way that science is conducted? Do citizens have a strong enough understanding of science and its methods to answer these and other similar questions?
In the Winter 2018 term, the School of Interdisciplinary Science is offering Science 2M03: Science for the Global Citizen, a new course designed to explore those questions and more. In this blended-learning course, students from all Faculties will examine the links between science and the larger society through live guest lecturers and evidence-based online discussions.
This course is open to students enrolled in Level II or above in any program. No scientific background is needed, only an interest in becoming a more engaged and informed citizen.
The new course will cover a broad range of contemporary scientific issues with significant political, economic, social, and health implications. Topics range from artificial intelligence (AI) to genetically modified organisms (GMOs) to space exploration.
Course instructors, Dr. Kim Dej, Dr. Chad Harvey, Dr. Rosa da Silva, and Dr. Sarah Symons, all from the School of Interdisciplinary Science, will examine the basic scientific theories and concepts behind these topical issues, and highlight the application and interpretation of science in popular media and public policy.
After taking this course, students from all academic backgrounds will have a better understanding of how science is conducted, how knowledge changes, and how we can become better consumers of scientific information and more informed citizens.
Course Details
Science 2M03 is a limited enrolment course offered in Winter 2018 term. It is open to students in all Faculties registered in Level II or above.