New apprenticeship program launches careers for Humanities grads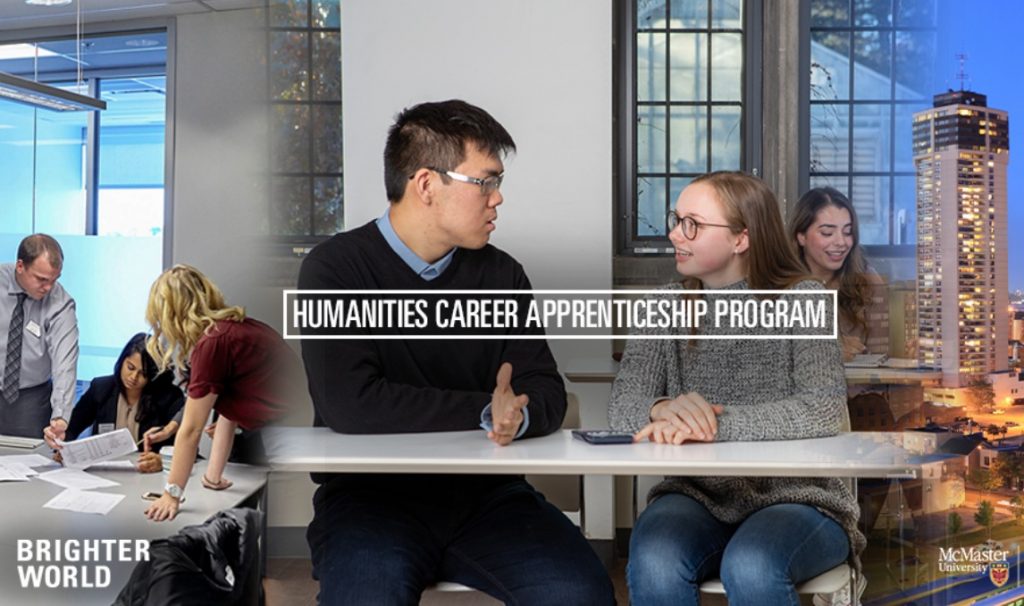 McMaster's Faculty of Humanities is offering an innovative apprenticeship program connecting new graduates with employment in Hamilton.
---
Thanks to a generous gift from Ottawa philanthropist Alan Rottenberg and the Rottenberg Family Foundation, McMaster's Faculty of Humanities is working with the City of Hamilton on an innovative program to help new graduates make the transition from university to employment.
The Humanities Career Apprenticeship Program will connect humanities graduates with Hamilton employers for 12-month, full-time, paid apprenticeship positions. Rottenberg's donation will cover four months' salary, and the remaining eight months will be paid by the employers.
"We know that humanities students have the skills necessary for success in the labour market," says Cristina Foley, manager of career and experiential programs for the Faculty of Humanities. "This program gives students the opportunity to demonstrate those skills to employers."
The program, which was piloted at Queen's University in 2018, was inspired by Rottenberg's sons' experiences when they graduated from arts programs.
"I saw my sons and their friends – all smart, capable young people – struggling to get a good first job right out of school," Rottenberg explains. "There's a great pool of talent coming out of arts and humanities programs – we just had to offer employers an incentive to give them that all-important first shot at employment.
"With this program, the university benefits, the students benefit, and the city benefits – it's a win for everyone involved."
Keeping young professionals in Hamilton is also a key benefit of the program. The Faculty of Humanities is working with Hamilton's economic development office and the Hamilton Chamber of Commerce to connect employers with the program.
Norm Schleehahn, director of economic development for the City of Hamilton, points out that Hamilton is one of Canada's most diversified economies and offers many ways for young people to build their careers.
"The City of Hamilton is proud to be partnering with McMaster in this innovative program, which truly reflects the diverse range of employment opportunities available in the city," he explains.
"Thanks to the generous investment of Mr. Rottenberg, new humanities graduates will be able to launch their careers in a wide range of sectors, while contributing their skills and talents to Hamilton's continued growth and prosperity."
Support for participants goes beyond simply connecting them with employers. The Faculty of Humanities will be offering career development workshops on topics including developing résumés and interview skills.
As well, during their apprenticeship, with support from McMaster's Alumni office, participants in the program will be matched with a mentor who is active in the Hamilton business community and can act as a resource for information, advice and networking opportunities.
"I'm so grateful to Alan and our partners for providing this opportunity," says Pamela Swett, dean of the Faculty of Humanities.
"Hamilton has some of the best employers in the province — our graduates will be fortunate to start their careers here and the employers will benefit from the unique skill sets our Humanities students bring."
More information and important dates for students is on the Faculty of Humanities website, and for employers at the Invest in Hamilton website.