New agreement fast-tracks degree for college graduates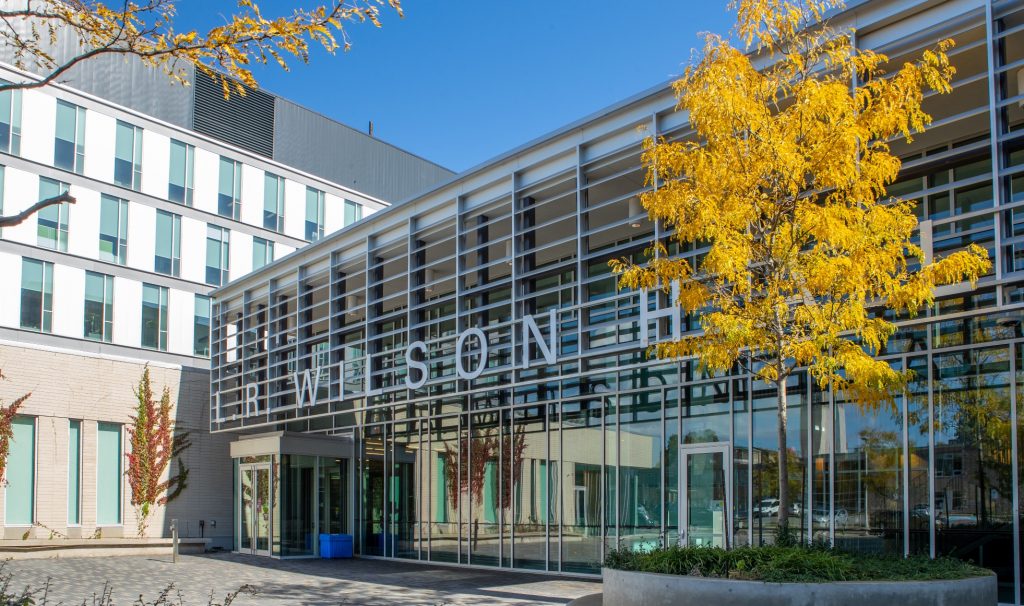 The Faculty of Social Sciences is offering Sheridan College graduates advanced standing toward their university degree. (Georgia Kirkos /McMaster University)
---
The Faculty of Social Sciences is offering Sheridan College graduates advanced standing toward their university degree.
Graduates of Sheridan's one-year General Arts and Science – University Profile certificate and two-year General Arts and Science – University Profile diploma can receive up to 48 units (16 elective courses) toward an Honours Bachelor of Arts degree in one of four social science disciplines: Aging and Society, Anthropology, Society Culture and Religion, or Sociology.
The agreement with Sheridan is the latest college transfer pathway to enable college graduates to fast-track their social sciences degree. Similar articulation agreements have also been developed with Mohawk College and Lambton College — and there are more on the way.
"Pathway agreements are a practical response to the complex student journey," says Tracy Prowse, the associate dean, academic, in the Faculty of Social Sciences.
"We're excited to partner with Sheridan College to offer their graduates an opportunity to earn their university degree in less time by recognizing the academic work they've already completed."
Sheridan's General Arts and Science programs are designed for students who are still exploring their career goals. The programs integrate teaching from a variety of disciplines to help students build confidence and hone their academic interests and communication skills.
"College students who transfer to university tend to excel in time management and planning, and they are also very career-focused," says program co-ordinator Meghan Bregar, who works one-on-one with social sciences transfer students.
Many college graduates recognize that a university degree will open up more job opportunities and increase their chances at earning a higher wage, Bregar says.  Employers often list a university degree as a minimum job requirement.
"Everyone has a different path to get their university degree—there is no right way."
"We want to do what we can to help these students achieve their goals and succeed at McMaster."
The application deadline for prospective college transfer students is April 1, 2021.
Graduates of Sheridan's one- and two-year Arts and Science programs will be eligible for the advanced standing beginning in the 2021 spring term.