National Academy Orchestra to play an unexpected concert at L.R. Wilson Concert Hall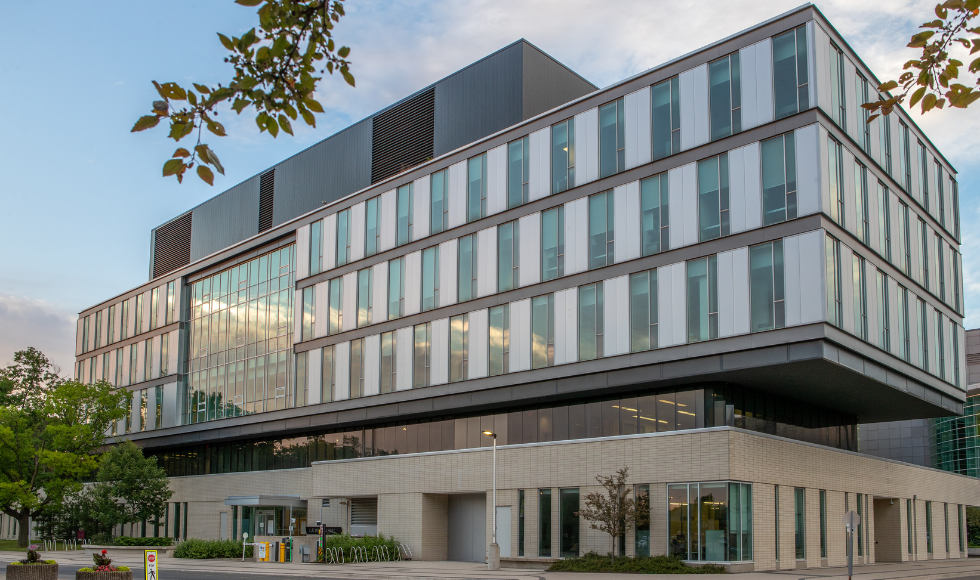 The National Academy Orchestra, the resident orchestra for the Brott Music Festival, will hold its July 28 concert at McMaster's L.R. Wilson Hall. The event had been originally scheduled to take place at the brand-new Ancaster Memorial Arts Centre. (Photo by Georgia Kirkos/McMaster University).
---
The National Academy Orchestra, the resident orchestra for the Brott Music Festival, was scheduled to perform a concert this week at the brand-new Ancaster Memorial Arts Centre (AMAC) that would have been standing room only.
Unfortunately, that's mainly because the seats for the centre's new concert hall haven't actually arrived yet.
With construction delays postponing the opening of the AMAC, the NAO has moved its July 28 concert to McMaster's L.R. Wilson Concert Hall.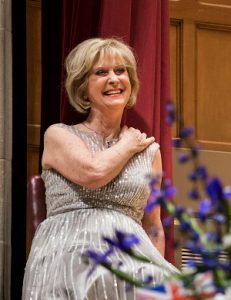 Conducted by Alain Trudel, the concert features piano soloist and former McMaster School of the Arts artist-in-residence and associate professor Valerie Tryon, who will be playing the Liszt Piano Concert No. 1.
The orchestra will also be performing Antonin Dvořák's beloved ninth symphony, From the New World, and, at the contemporary end of the musical scale, a commissioned work by Canadian composer and NAO alumnus Michael Nunes called Solidarity.
"Programming a concert is like providing a balanced meal – you may like chocolate, but eating it all the time, for every meal, isn't good for you," explains Trudel, who is the interim artistic director of the Brott Music Festival, as well as music director of the Toledo Symphony Orchestra and l'Orchestre Symphonique de Laval.
"We include works in our concerts that people will know and love, and then we have the opportunity to expose the audience to new repertoire – we open the door to new pieces they might not otherwise hear."
This is Trudel's first season as the festival's interim artistic director, a position he took on following the tragic death of renowned conductor and festival founder Boris Brott earlier this year.
Begun in 1987, the festival is Canada's largest orchestral music festival and incorporates the National Academy Orchestra of Canada and Brott Opera, two nationally regarded training programs for young professional musicians.
"It's an incredible legacy that Boris has left – it's an honour, and a big responsibility, to be part of this," says Trudel, who has known and worked with Brott and his family for 40 years.
"It's impossible for one person to replace him – it would be like trying to replace Sidney Crosby. We see this as the best way to honour his memory – to continue the work that he did for the young professionals who are training, and for the public who enjoys the music."
Of course, there are many connections between Brott and McMaster. He received an honorary doctorate in 1988, and the William Ready Division of Archives and Research Collections at the McMaster Library is home to the Boris Brott Archives, which he donated between 2007 and 2019.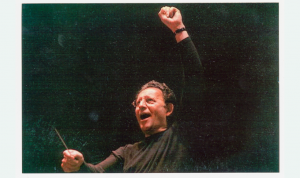 "The degree of professionalism that Boris brought to any performance was incredible," says Dan Bosnyak, technical director of McMaster's LIVELab, in a Daily News article remembering Brott shortly after his death. "Our hope is that the National Academy Orchestra, whose members have participated in several of our experiments over the years, will continue as a monument to his dedication to art and to educating young musicians."
Tryon also has fond memories of Brott, with whom she'd played many times. From outdoor concerts performed in the driving rain to large symphonic concerts with dozens and dozens of musicians, Tryon says Brott always put the music first – and was unfazed by performance hiccups.
"Boris was so completely motivated by the music – when you played with him he'd follow you no matter what. You could turn a somersault on the stage and he'd still be following," Tryon laughs. "When the mood changed, he'd look at me with a face that matched that mood – if the music was fast, or gracious, he'd do a little dance. I can't say how much I'm going to miss him."
---
Tickets for "New Theatre. New World" are available on the Brott Music Festival website. The concert, which takes place on Thursday, July 28, begins at 7:30 p.m. at the L.R. Wilson Concert Hall.
You can also catch the NAO off campus at the Sue-Anne Estates Winery in Jordan on Sunday, July 31 at 3 p.m. The orchestra will be playing A Royal Tribute by Boris Brott's father, Alexander Brott, as well as the Enigma Variations by Edward Elgar and The Lark Ascending by Ralph Vaughan Williams. Tickets are available on the Brott Festival website.