NAOSH Week highlights importance of workplace safety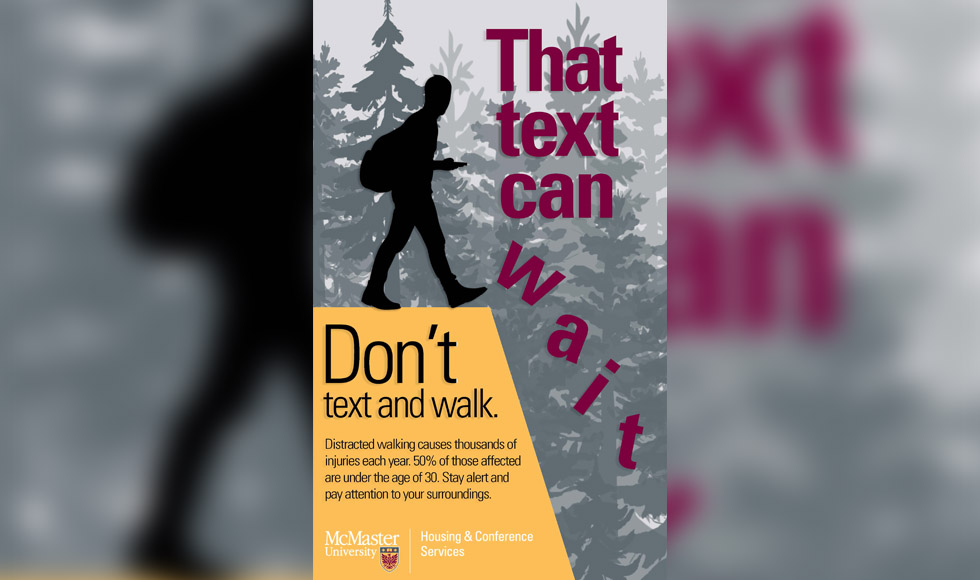 ---
Environmental and Occupational Health Support Services hosted several events to celebrate North American Occupational Safety and Health (NAOSH) Week from May 7-11​. NAOSH Week presents is an opportunity to focus on the importance of preventing injury and illness in the workplace, at home, and in the community. Throughout the week employees had the chance to attend health and safety presentations, wellness activities, and the annual BBQ and Vendor Fair.
The McMaster Health and Safety Award of Excellence is presented to a person or group from the McMaster community who has done an outstanding job of promoting health and safety in the workplace. Congratulations to Raquel Gavey, Facility Services, and Mark Bortolus, Department of Chemistry, on their achievements and their efforts.
New this year was a Joint Health and Safety Committee (JHSC) poster competition. Committee members were challenged to identify a hazard that is relevant to their specific group or to the University and develop a poster related to reduction/mitigation of this hazard. Posters were submitted by the following committees – Housing and Conference Services, Administration, University Technology Services, and St. Joseph Centre for Mountain Health Services. The Housing and Conference Services JHSC won best poster for "That Text Can Wait – Don't Text and Walk".