Music magnate Arthur Fogel will enter McMaster's Alumni Gallery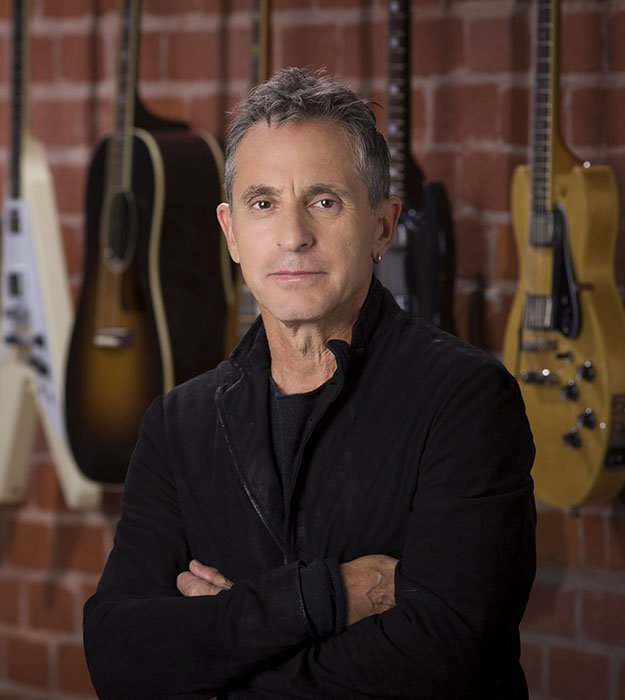 'Something unexpected always happens, and you need to be prepared for that. You can't let extremes rule you,' says Arthur Fogel, who's spent the past 25 years orchestrating some of the largest and most successful global concert tours of all time. He'll be inducted into McMaster's Alumni Gallery June 3. 
---
When Arthur Fogel calls from the cavernous SAP Center in San Jose, California, it's a little after 2 p.m. on the west coast.
He answers questions with calm, controlled precision. He offers only what is necessary, and guards everything else.
This is a man who plays it close to the chest. His reputation depends on it.
Later that evening, he'll watch U2 dazzle and delight the arena's capacity crowd of 19,000 as part of the band's massive Innocence + Experience Tour, their first in four years.
But Fogel, a McMaster alumnus from the Class of 1975, is no mere spectator.
He knows when the lights will rise and fall. He knows what the band will be wearing and where they'll be standing. He knows how long the encore will be, which songs will be played and where the band will retire to as the applause dies down.
He is, as Bono famously described him, "the most important person in live music."
Fogel, who currently serves as chairman, Global Music and president, Global Touring at Live Nation Entertainment, will enter McMaster's Alumni Gallery on Wednesday, June 3.
He'll be joined by five other esteemed inductees: Suzanne Labarge, McMaster's chancellor, former RBC executive and a noted philanthropist; Dr. Michael Evans, founder of Health Design Lab at Toronto's Li Ka Shing Knowledge Institute; Andreas Souvaliotis, a social entrepreneur, author and public speaker; Colin Glassco, founder of the Colin B. Glassco Charitable Foundation for Children; and Margaret Houghton, longtime archivist at the Hamilton Public Library.
Remarkably, U2's right-hand man has remained largely unknown to the general public until a 2013 documentary about his extraordinary career placed him at centre stage for the first time.
Continued below
Even with all the accolades, there's a quiet, distinctly-Canadian humility that informs his every move.
"The greatest lesson I've learned over the years is to never get too high, and never get too low," says Fogel, who grew up in Ottawa and attended Ashbury College before studying sociology at McMaster.
"Something unexpected always happens, and you need to be prepared for that. You can't let extremes rule you."
Fogel, who has been working with U2 since the mid-1990s, knows all about extremes.
For more than 25 years, he's been quietly orchestrating some of the largest and most successful global concert tours of all time. His list of clients, past and present, includes the likes of Madonna, The Rolling Stones, Lady Gaga, The Police, David Bowie and Rush.
U2's gargantuan 360° Tour — which positioned the band in front of 7.2 million fans between 2009-2011 and grossed a record-breaking $736,421,584 — is often cited as his crowning achievement.
The 110-date extravaganza touched down on five continents, and featured a towering central stage known as "The Claw" that allowed fans to observe the band in the round.
It was a far cry from his early days in the music business, working odd jobs at a Toronto nightclub called The Edge at the dawn of the city's punk and new wave scene in the late-1970s.
It was at The Edge that Fogel first encountered Martha and the Muffins — the Toronto-based group behind the hit song "Echo Beach." Eager to expand his reach beyond the downtown core, Fogel picked up a clipboard and a day-planner and helped organize the band's first cross-Canada tour.
"They had a big hit and they needed a tour manager, so the hired me," recalls Fogel. "It was new for all of us, and it was a big first step for me, business-wise. It opened my mind and my eyes."
By the late-1980s, Fogel had earned a reputation as a cold boardroom killer who knew how to close a big deal.
Together with business partner Michael Cohl, he famously persuaded The Rolling Stones to entrust their Toronto-based company, CPI, with managing the band's Steel Wheels/Urban Jungle comeback tour — invoking the wrath of longtime Stones promoter Bill Graham in the process.
That was the turning point.
Following the critical and commercial success of the Steel Wheels run, Fogel set his sights on coordinating some of the largest and most elaborate live music tours in history.
Part of it was fuelled by necessity. A general decline in record sales in the late-1990s and early-2000s forced many of the world's biggest stars to start touring harder, and more often. The venues got bigger, the stage productions more bold and outlandish.
Fogel was the driving force behind U2's dizzying PopMart Tour during the late-1990s, and teamed up with Madonna at the turn of the millennium to plan her Drowned World Tour. He's played a key role in plotting Madge's global excursions ever since.
Fogel, who now makes his home in the Laurel Canyon area of Los Angeles and keeps an office in Beverly Hills, says the next great frontier for mega-concerts will involve huge, relatively untapped markets such as China and India.
"There are regions of the world where doing shows 15-20 years ago didn't even approach reality," says Fogel. "We're still in the very early stages when it comes to certain markets, but they're much more open to big artists and big tours, and that's a good thing."
For the foreseeable future, at least, some things will never change.
Get the band to the gig. Put on a great show. Leave the crowd wanting more.