Museum receives major collection of Inuit art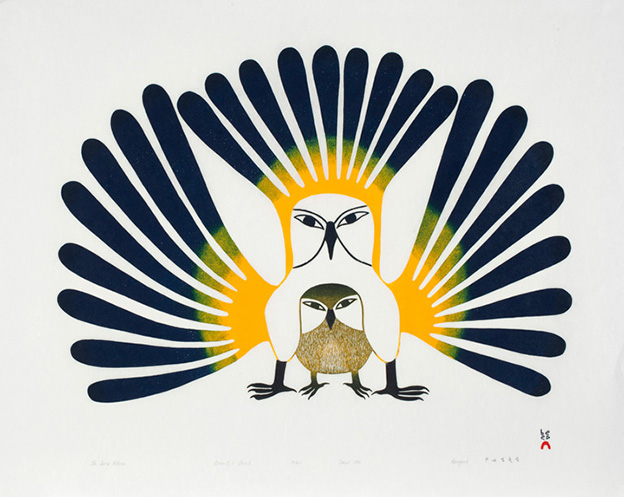 Kenojuak Ashevak (Inuit; b. Ikirasaq, Northwest Territories, 1927 – d. Cape Dorset, 2013), The Sun's Return, 1993, stonecut and stencil on paper, Dorset Fine Arts.
---
The McMaster Museum of Art is delighted to announce the receipt of a new, major acquisition: The Michael and Gail Golych Collection of Inuit Art.
In the fall of 2014, Michael Golych, long-time and much loved art teacher at Westdale Secondary School in Hamilton, initiated the donation of 50 Inuit works on paper to the McMaster Museum of Art.
"This generous gift deeply and significantly broadens the Inuit collection of the Museum," said Museum Director and Chief Curator Carol Podedworny.
The Golych collection was built from many sources, over an extended period of time. It includes 21 works by Kenojuak; multiple holdings by Pitseolak, Mary Pudlat, Kananaginak Pootagook; and 16 by other artists. Ranging in dates from 1963 through to 2000; the collection includes drawings, etchings, stonecuts and lithographs.
The gift was finalized early this year.
Golych passed away in March 2015.