Ms. Zakoor goes to Washington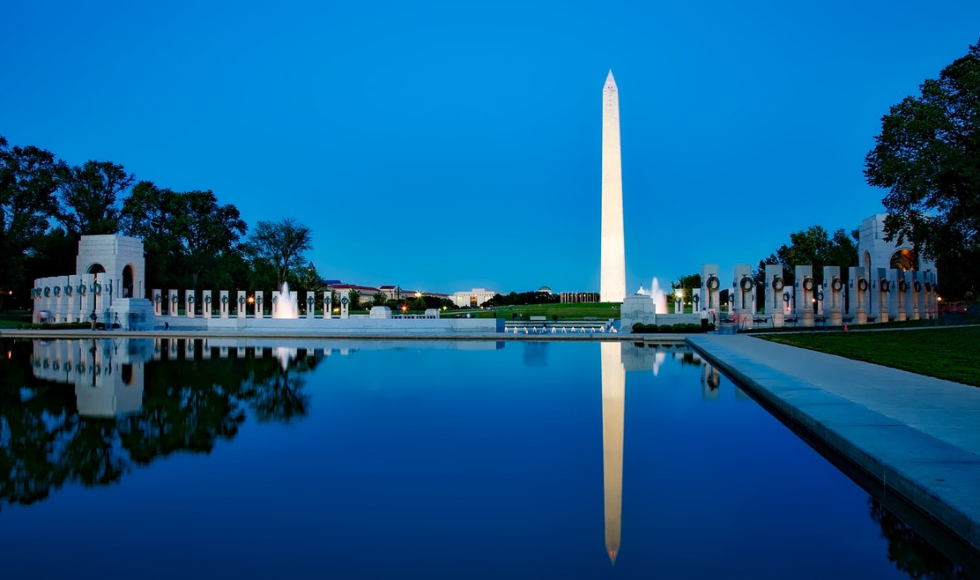 ---
Business and humanities are often viewed as separate and sometimes contradictory pursuits.
The Integrated Business and Humanities (IBH) program defies this notion, instead recognizing what employers and scholars have long told us: essential skills like research, writing, and critical thinking are all vital to anyone competing for jobs today.
In developing IBH, DeGroote School of Business administrators asked what would happen if we take the best parts of business and humanities and designed a program around those principles? Can we teach future leaders how to define business success through a global community lens?
After two years, the results are eye opening.
We had the opportunity to sit down with Julia Zakoor, an IBH student and winner of the prestigious Killam Scholarship. This scholarship will allow Julia to go on exchange to American University in Washington D.C. from January to May 2020. While there she will study political science.
As an IBH student, what's the most valuable experience you've had to date?
Last year, we had the opportunity to visit Ecuador. I met a woman entrepreneur who owned a business in the Amazon. She spoke about how she learned to navigate the culture on her own. She was determined to create a better life for herself and for her children and was using her business to be the centre of the community.
Academically, in our IBH in the Community course, everything kind of clicked for me. I learned what sustainable development and community development mean – working with people and not for people.
What did you learn from this experience? What skills did you gain that you did not have before?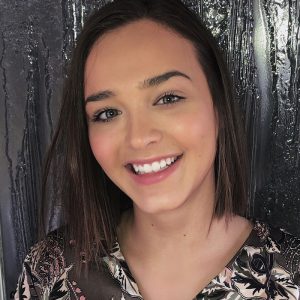 It was listening to the stories of the people, really diving into their lives. You see the world through the eyes of someone else and put yourself in their shoes. It's a humbling experienced. In terms of skills, I would say it sparked a sense of intense curiosity. I was always want to learn a little more, dig a little deeper.
How has taking humanities courses enhanced your learning experience?
It's different. In business, there's an emphasis on technical skills. In my humanities courses, I've developed stronger communication skills, I find my confidence is higher and I can emphasize my point more effectively.
I think the biggest skills I've gained is my critical thinking skills. I'm more critical of what's in front of me and I don't take things at face value.
For example, I always read about sustainable development, ethical development and ethical labour and through IBH I found out that it doesn't really exist. That's a hard pill to swallow when I always assumed that was the case.
I look at companies differently now. When an organization claims to have high standards, I question it now. Before I was an IBH student, I would just take these points as fact.
Today I find myself always asking: What can we do better? How can we make this better? What more can be done? There's always more to the story, you just need to investigate it a bit further.
You're the recipient of the Killam Scholarship. What are you hoping to gain from going on exchange?
I look forward to diving into new experiences and finding the differences and similarities between the US and Canada. I'm excited to immerse myself in, and learn from, the American culture. Historically, I'm looking to learning more about two movements: The Civil Rights and Vietnam War movements.
I really believe that when a population is unified in a movement, it can be inspiring. I really look forward to being in a space that recognizes this kind of thinking.
What advice would you give to students applying for a scholarship?
Just be yourself. What you bring to the table is what makes you unique. If you're honest to yourself, and about yourself, it will come across in your resume, your statement of interest and trust me, anyone reading your scholarship application will pick up on your passion.
What issues in your community are important to you? How has your thinking about these issues change since you started in the IBH program?
Firstly, we need a living wage in Canada, everyone should have a living wage. I believe I can do more today than I could before I started this program. I know that I have the means to do something about these issues, and I'm passionate about it. Because of this program, I know I can do it and whenever I come across a big problem, I now ask myself: why not me? Who's to tell me that I can't solve this problem?
If you had 30 seconds to describe the IBH program, what would you say?
You get a holistic view of the world while also gaining the knowledge and skills needed for the future of the workforce. I truly believe that if you combine business and humanities, you create a successful business leader
Last question. What advice would you give to any student thinking about applying to university?
Work on your time management skills. There is a lot on your plate, but you need to learn how to prioritize and make time for what is important to you. It's ok to step away from a task sometimes and you need to focus on one thing at a time. Otherwise, you won't focus on what you need to get done.
Most importantly, as long as you're doing something that you enjoy doing, you'll get to where you want to go.