Michael Mann: a steadfast commitment to public education on climate change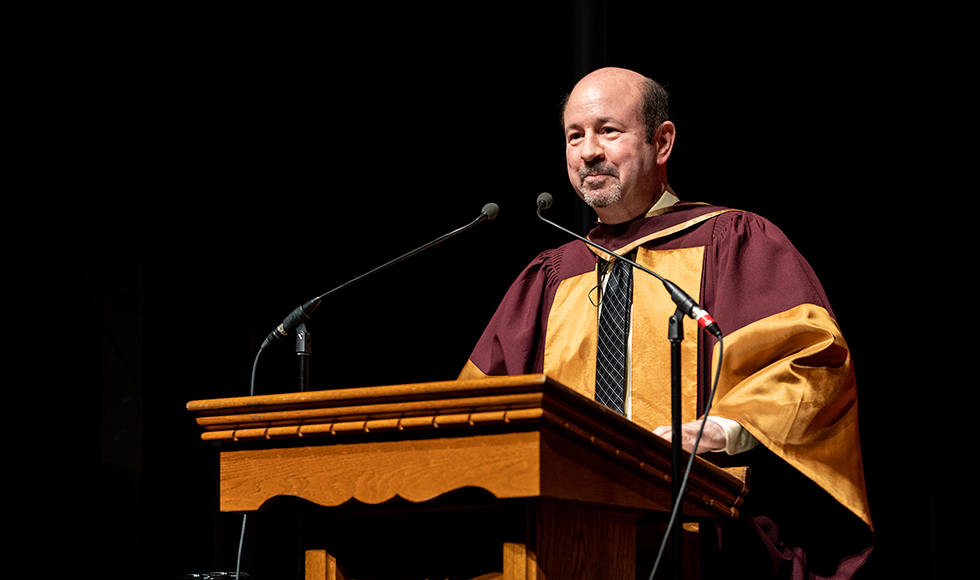 Photo by Sarah Janes.
---
Usually, a hockey stick indicates fun and play.
Michael Mann's hockey stick shows how rapidly the world has warmed in the last century.
Working with colleagues, Mann, Distinguished Professor of Atmospheric Science at Pennsylvania State University, originated the "hockey stick" climate graph, which shows relative stability in the global mean temperature until the advent of the 20th century, when temperatures increase dramatically.
Mann is the author of more than 200 peer-reviewed and edited publications, and has published three books. He has received numerous international awards, including, with other members of the Intergovernmental Panel on Climate Change, the Nobel Peace Prize in 2007.
In the wake of his work on climate change, Mann has faced opposition, intimidation and threats, yet he has remained vigorously committed to providing public education on climate change and defending science in general.
Michael Mann will be receiving an honorary doctorate at the Faculty of Science's afternoon convocation ceremony on June 13.