Meet the Valedictorians: Krista Deverson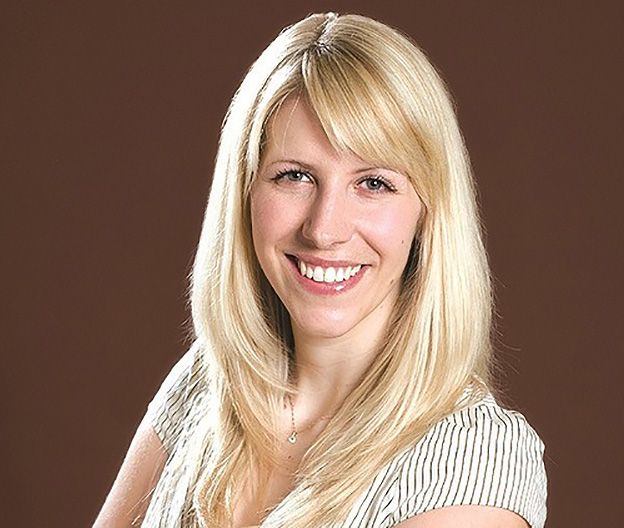 'I've learned that we are much more resilient than we think. That we can push every boundary we ever imagined if we are willing to try,' says Krista Deverson.
---
If you had a superpower, what would it be? Who inspires you, and why? Krista Deverson, valedictorian for the Faculty of Humanities and Arts and Science Program, answers these and other pressing questions in our Daily News Q&A:
 Your home town: Ancaster, Ontario.
 Your degree & subject area: Honours Bachelor of Arts in Multimedia and Communications.
Where are you headed after convocation? I'm not entirely sure. I'd like to do my master's in the next couple of years and start my own company.
Your best memory of Mac? When I took the music history class and I dreamed that John Lennon came to me and told me he had devised the perfect song and I was to listen, remember it, and present it to the world. I remember in the dream, it really was the perfect song. However, when I woke up, I couldn't remember the song! John Lennon never visited me in my dreams again.
The best advice anyone ever gave you? My friend wrote me a card that says: "Live like there is no tomorrow. Regrets are not accepted." I keep it in my wallet and carry it with me everywhere to remind me that we only get one chance to live this very moment and we must live it to our very best. We must seize every opportunity and not let fear stop us from trying something new and exciting.
Who inspires you, and why? I'm inspired by Marilyn Monroe. She was intelligent, always learning, reading, and teaching herself something new. She was ahead of her time and stood up for the rights of other people because she believed in equality. She was fearless, being the first female to start her own production company. And she was generous with both her time and money, by giving back to others and caring for them with an open heart.
And even though she's no longer alive, I'm inspired by my mother, whose voice I can hear in my ear, still telling me: "You can do it! Don't give up!"
What's your biggest accomplishment so far? It's taken me a while and a lot of effort, but I am fluent in French now. Learning another language was a big challenge but, like anything, we must not give up. I hope to learn another two or three languages fluently.
If you could have a super-power, what would it be? If I could have a super-power I'd like to be a magical wizard like Hermione or Harry Potter, because believing in magic is so much fun.
What's the most important lesson you've learned (so far)? I've learned that we are much more resilient than we think. That we can push every boundary we ever imagined if we are willing to try. And that we should let nothing hold us back.
What do you think the future holds for higher education? I'm hoping that higher education can become more accessible for others and that there can be new opportunities for people who would like to learn, but who may not think they have that chance.
While at Mac, did you receive donor-funded financial assistance (e.g., a scholarship, award and/or bursary)? Any thoughts on the importance of giving back to one's alma mater to support future generations? In my first year, I received a couple of bursaries. They are immeasurably important for students who may not otherwise be able to afford their tuition. By giving back, alumni and donors are really building a solid foundation for the future. I think that investing in our own education, as well as that of others, is highly important for the future of our world.