Meet the fall convocation's honorary degree recipients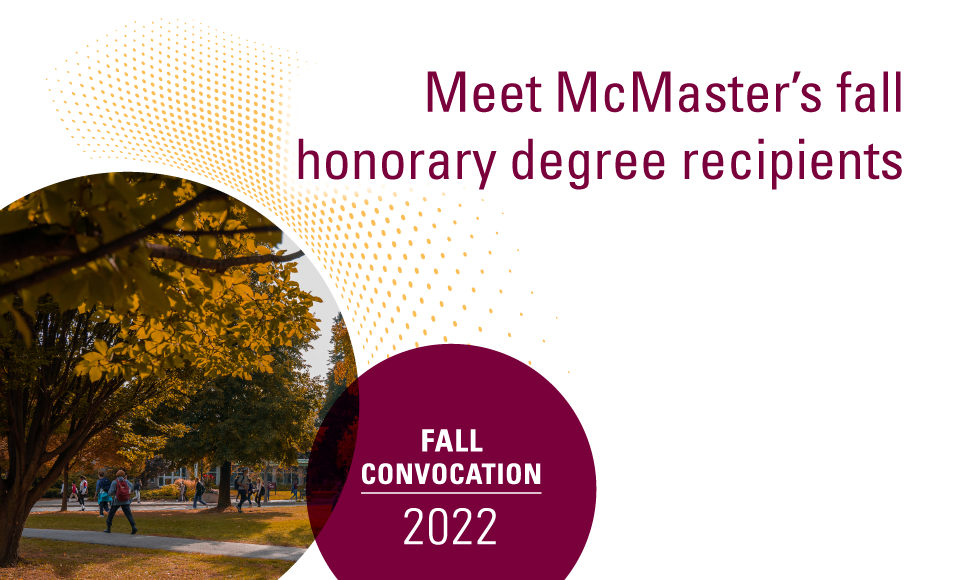 Bertha Skye, Allison McGeer and Qurraisha and Salim Kareem will receive honorary degrees for their tremendous contributions to enriching communities and advancing health and well-being.
---
The individuals receiving honorary degrees at this year's fall convocation are a chef and Indigenous elder who has nourished the bodies and enriched the souls of generations; an infectious disease specialist who is one of Canada's most trusted policy advisors; and two physicians whose tireless advocacy and lifelong efforts have helped shape health policy, including measures that slowed the spread of HIV/AIDS in Africa.
McMaster confers honorary degrees to distinguished scholars; educators; individuals who have made outstanding contributions to the creative or performing arts; those with a record of public service or with long, distinguished and impactful careers in their field, and those who have made important and noteworthy contributions to McMaster University or the community.
Here's a look at the remarkable individuals receiving honorary degrees this week:
BERTHA SKYE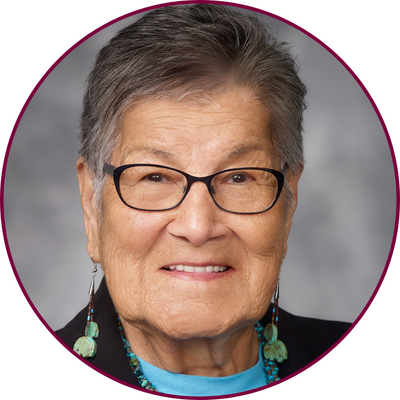 Bertha Skye is a Cree Elder whose lifelong passion for food and cooking began in her childhood, and took her all the way to the Culinary Olympics in 1992. There, as part of the Canadian Native Haute Cuisine team, she competed against thousands of chefs from around the world, using traditional Haudenoshaunee ingredients and recipes and helping the team to bring home 11 medals — seven of them gold.
Skye is much more than a respected chef: She is a cultural interpreter and teacher of traditional arts and crafts. She has taught traditional dance and cooking. She's a former member of the board of directors for the Six Nations Health Foundation, and served as Elder-in-Residence at McMaster with the Indigenous Studies Program, Indigenous Student Services and the Indigenous Students Health Sciences Office for more than a decade, sharing stories and knowledge and enriching the lives of hundreds of students, staff and faculty.
Skye is also Elder-in-Residence with the Centre for Indigenous Learning and Support at Sheridan College, as well as a founder of the college's Indigenous Education Council. She has been Elder-in-Residence for Indigenous Education and Student Services at Mohawk College since 2010.
ALLISON McGEER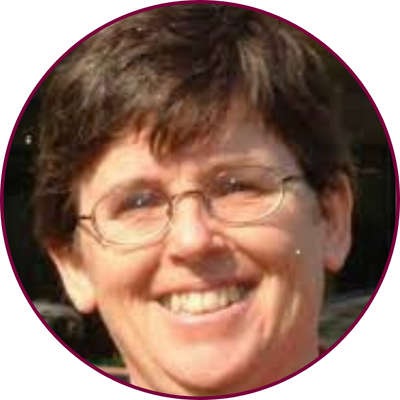 Infectious disease clinician, researcher and educator Allison McGeer has become one of Canada's most trusted policy advisors in her field of infectious disease at a pivotal time.
McGeer, a member of the medical teams at the Sinai Health System, Toronto Rehabilitation Institute and the University Health Network, is also a professor in the University of Toronto's departments of Laboratory Medicine and Pathology, Medicine and the Dalla Lana School of Public Health. She's also a senior clinician scientist at the Sinai Health System's Lunenfeld Tanenbaum Research Institute.
McGeer's ongoing leadership in infectious disease control has seen her shape the response in Toronto to the 2003 SARS crisis, in 2014 to the MERS outbreak in Saudi Arabia and then the Ebola outbreak in West Africa. She also pioneered the use of molecular microbiology techniques to diagnose Whipple's disease, co-leading the Ontario Group A Streptococcal Study Group and leading multiple interventions to understand COVID-19 transmission in long-term care facilities.
McGeer is a member of multiple expert advisory panels — from provincial to international — and is known worldwide for her contributions to research, clinical medicine and evidence-based leadership.
SALIM ABDOOL KARIM and QUARRAISHA ABDOOL KARIM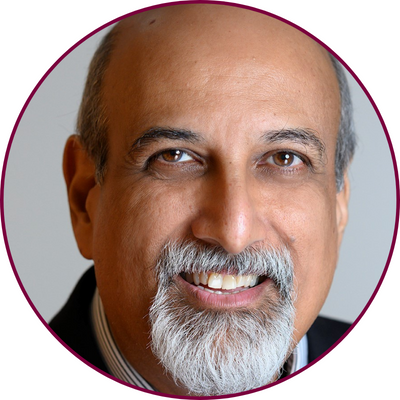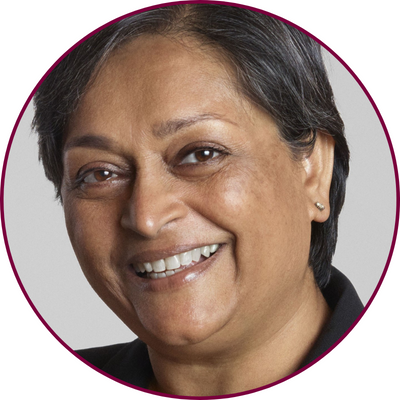 HIV researchers and public health advocates Salim Karim and Quarraisha Karim established the Centre for the AIDS Programme of Research in South Africa (CAPRISA), the first of its kind at the time. Their pioneering work describing the exponential growth of HIV infections across Africa led to new UNAIDS policy that slowed its spread. They also led the first trial showing that a microbicide was effective against HIV.
Quarraisha Kareem is a professor of clinical epidemiology in the Mailman School of Public Health at Columbia University, as well as an adjunct professor in public health and the pro-vice chancellor for African health at the University of KwaZulu-Natal.
Salim Kareem is the CAPRISA Professor of Global Health in the Columbia University Department of Epidemiology.
The couple are also prominent leaders in global health, serving on a long list of expert advisory panels, task forces and research councils that tackle pressing health issues.
Quarraisha Kareem is a UN Special Ambassador for Adolescents and HIV and vice-chair of the WHO-Human Reproductive Programme Alliance Advisory Board. Salim Kareem is a member of the World Health Organization HIV/TB Task Force, a former co-chair of the WHO Pre-exposure Prophylaxis Technical Advisory Group, a member of the WHO Consolidated Antiretroviral Guidelines Steering Committee, a former chair of the UNAIDS Scientific Expert Panel and a former member of the UNAIDS-Lancet Commission on AIDS.
The two have also received many, many global honours, individually and collectively, including the N'Galy-Mann Award for Global Contributions in HIV Clinical Research and Epidemiology of AIDS, the Gairdner Award for Global Health, the Minara Recognition Award for Academic Excellence, the President's Award for Outstanding Achievement in World Health and the Research Leading to Innovation Award from the South African National Science and Technology Forum.