Meet the 2023 University Scholars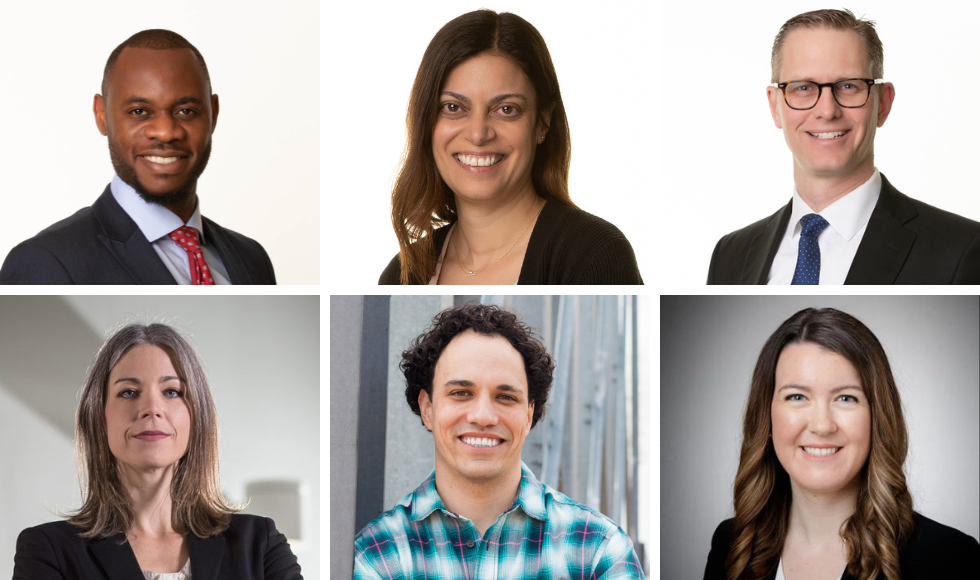 ---
Six McMaster professors who are considered global leaders in their research areas and disciplines have been named 2023 University Scholars.
University Scholars are mid-career researchers who have distinguished themselves as international scholars and have demonstrated a commitment to the discovery, communication and preservation of knowledge, excellence in education and pedagogy, and to serving local and global communities.
Each University Scholar will receive $15,000 each year of the award (up to $60,000), provided by the provost and vice-president academic and the recipient's dean.
This year's University Scholars are
Ryan Van Lieshout, Associate Professor, Psychiatry and Behavioural Neurosciences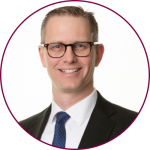 Van Lieshout's research into the perinatal causes of mental disorders has substantially influenced the perception of psychiatric risk and the prevention of these disorders. Nominators praised him for being not only an advocate for women and children's health in Canada and around the world, but an extraordinary educator and mentor, and for his involvement with the Six Nations Birthing Centre to help train midwives to better respond to the perinatal mental health challenges of First Nations mothers.
Van Lieshout is the Canada Research Chair in Perinatal Mental Health, the Albert Einstein/Irving Zucker Chair in Neuroscience, and director of the MD/PhD Program. He has been nominated for the McMaster Faculty of Health Sciences Graduate Federation Excellence in Graduate Supervision Award three times. He also received the Health Research Methodology Graduate Program's Teaching and Mentoring Award and has had two Vanier Scholars in his research laboratory.
---
Lawrence Mbuagbaw, Associate Professor, Health Research Methods, Evidence, and Impact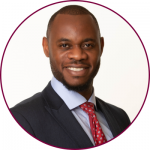 Mbuagbaw leads research on optimizing outcomes for key populations living with HIV in Ontario. He also leads the first and largest Canadian study on HIV case management acuity assessment for Black people with HIV, producing the first ever Canadian estimates for the prevalence of HIV among Black people in Ontario.
He has contributed to the development of WHO guidelines on HIV, malaria and tuberculosis as a methodologist, systematic reviewer, and technical resource person.
He developed a new electronic tool for capacity building in the design of randomized controlled trials, which is used by many students in the Health Research Methodology program. He is the primary supervisor for 9 PhD students and 2 MSc students and sits on one MSc and four PhD supervisory committees in the HRM program.
Mbuagbaw's awards include the HEI Teaching/Mentorship Excellence Award; the Carnegie African Diaspora Fellowship Program Award; MacPherson Institute Leadership in Teaching & Learning Fellowship; and the Faculty of Health Sciences Excellence in Graduate Teaching Award.
Mbuagbaw's nominators also praised him for his tireless advocacy for equity, inclusion and diversity, advancing these principles in both research and community engagement.
---
Stephanie Premji, Associate Professor, Labour Studies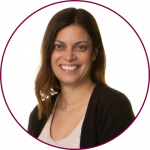 Premji leads research on the inequities in work and health experienced by racialized, immigrant and linguistic minority workers, with a strong focus on how gender interacts with these factors. Her work also explores the system-level mechanisms through which social location results in unequal access to workers' compensation, and how return-to-work practices negatively affect linguistic minorities.
More recently, Dr. Premji's work has highlighted the connection between precarious work, health and racialization, with a particular focus on commuting. Over the past two years, she studied the racialized impact of the COVID-19 pandemic on low-wage workers in the Greater Toronto and Hamilton Area.
Premji's nominators called her "a leading example of a community-engaged scholar," citing her work with the South Asian Women's Rights Organization and the Injured Workers and Social Assistance Working Group as especially significant.
Both undergraduate and graduate students are consistently enthusiastic about Premji's teaching, and she has supervised 17 MA students to the successful completion of their MRPs or theses, is currently supervising 4 doctoral students, and is or has been a member of 10 supervisory committees.
---
Jennifer Heisz, Associate Professor, Kinesiology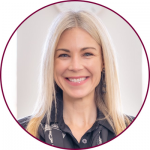 Heisz, a Canada Research Chair in Brain Health and Aging, leads research in two key areas: Dementia prevention and mental health.
Her research showed that physical activity may be an effective strategy for preventing dementia and highlights the need to study exercise-cognition interactions to inform interventions. As part of a national panel that was commissioned by the Alzheimer Society and Ontario Brain Institute, Heisz participated as a key expert on the development of exercise guidelines for dementia and helped create the first evidence-based consensus statement for dementia prevention, which she then translated into an evidence-based toolkit.
She also showed that moderate-intensity exercise reduced inflammation and boosted mood, demonstrating a link between the brain and the immune system. During the pandemic, she pivoted her research to develop a new line of clinical research focused on women's health.
Heisz "skillfully disseminates knowledge to the public by fostering scientific literacy on mental illness and dementia that aims to empower some of the most vulnerable people in society," her nominators say.
Heisz recently accepted a position on the Board of Directors for the Canadian Mental Health Association of Hamilton, where she will serve marginalized community members.
---
Kathryn Grandfield, Associate Professor, Materials Science and Engineering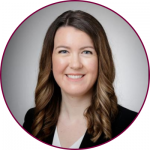 Grandfield, a Canada Research Chair in Microscopy of Biomaterials and Biointerfaces, researches biomaterials, biointerfaces, and biomineralization. Her awards include an Early Research Award and the Petro Canada Young Innovator Award.
Her nominators said she "most fully exemplifies the complete scholar in all aspects of teaching, research, service, and commitment to advancing EDI." She is the principal applicant of the first Human Frontiers Science Program grant to be awarded to researchers at McMaster University.
Grandfield is known for working to promote science and engineering, and to create a culture of collaboration and inclusion in the Faculty of Engineering and its student body. She has received a Petro Canada Young Innovator Award in recognition of her work to engage students in research, and the Faculty of Engineering Teaching Excellence Award.
Grandfield is also a sought-after mentor, committed to diversity, equity and inclusion in her research team and offering guidance, support and an abundance of growth opportunities. She has inspired high school students through the Job Shadow program, LEAP Summer Camps, Big Sister Little Sister and YES She Can summer camp for girls.
---
Allan Downey, Associate Professor, History
Downey is author of The Creator's Game, which won many prestigious awards, including the 2019 Canada Prize for best non-fiction book on Canada from the Federation for Humanities and Social Sciences. His current work focuses on Haudenosaunee ironworkers.
Downey is involved deeply in a wide range of activities in both history and Indigenous studies at the university and in Indigenous communities. His students submit glowing evaluations and praise for his effective, innovative teaching, which integrating community and experiential learning into courses. He volunteers for several Indigenous communities and youth organizations.
Downey "has pioneered an open-minded approach to material in which the views are exchanged to mutual benefit," his nominators say, and graduate students "are anxious to have him on their PhD committees.