Meet McMaster's 2019 Schulich Leaders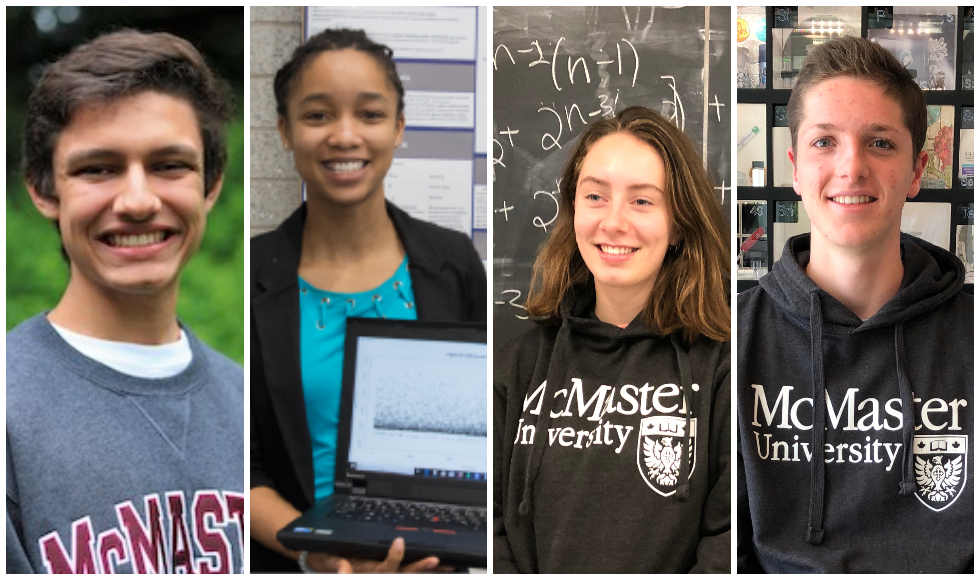 From left: Arjun Snider, Arielle Ainabe, Jessie Meanwell and Henry Gage
---
Arielle Ainabe represented Canada at the Intel International Science and Engineering Fair, and is interested in engineering physics.
Henry Gage, enrolled in the Integrated Science program, was co-president of Upper Canada College's Model United Nations team.
Jessie Meanwell, a mathematics and statistics student, wrote an award-winning graphic novel about the Fibonacci sequence.
And Arjun Snider, who plans to go into computer engineering, participated in the Western Ivey Summer Leadership Program, where he won the Deloitte/Western Ivey and Leviathan's Lair case competitions.
All received Canada's most valuable undergraduate scholarship, and are this year's new Schulich Leaders at McMaster.
The Schulich Leadership Scholarships were created to help create the next generation of science and technology innovators, and are awarded to STEM students who demonstrate academic excellence, leadership and financial aid.
This year, the Schulich Foundation designated four scholarships for McMaster: two for the Faculty of Engineering and two for the Faculty of Science. McMaster's Schulich Leaders are among 50 STEM students from across Canada to win the prestigious award.
In their own words, the newest Schulich Leaders explain what the scholarship means to them.
Arielle Ainabe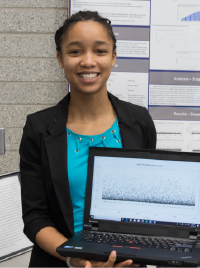 "Being a Schulich Leader is a culmination of all the work I have done throughout my school career and the people who have supported me through recommendation letters, countless opportunities, advice and the list goes on. I hope that by entering this community of Schulich Leaders I will also have an opportunity to expand my professional career and personal interests."
Henry Gage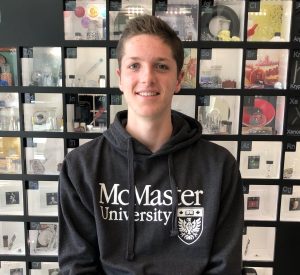 "Receiving the scholarship gave me the freedom to take an unpaid research internship this summer, which gave me valuable experience that would have been hard to find elsewhere. Aside from the generous funding the scholarship provides, it has allowed me to embark on my undergraduate experience with greater confidence, knowing that being a Schulich leader is a highly recognized achievement that will help open doors to future internships, research opportunities and collaboration efforts with other science innovators."
Jessie Meanwell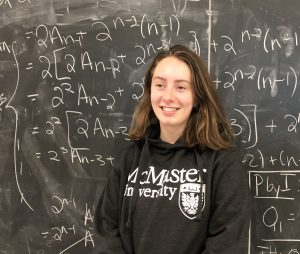 "The Schulich scholarship allows me to continue volunteering in my community. I am so grateful that I can stay involved in the homework help program for newcomers at my local community health centre and continue helping with Hess Street School. Being a part of the Schulich network will also give me research opportunities while doing my undergrad."
Arjun Snider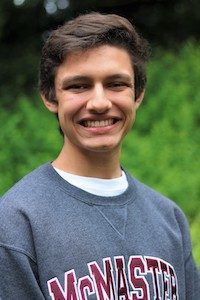 "To me, being named a Schulich Leader means that I have been given the opportunity to join an amazing group of people who are all leaders in the STEM fields. I also think this comes with the responsibility of being a role model for STEM students. Being a Schulich Leader means that I get to study at an amazing university and I can pursue my dreams of working on the next generation of computer hardware. I am so honoured to have been chosen to be a Schulich Leader at McMaster."