McMatch helps students connect with prospective off-campus housemates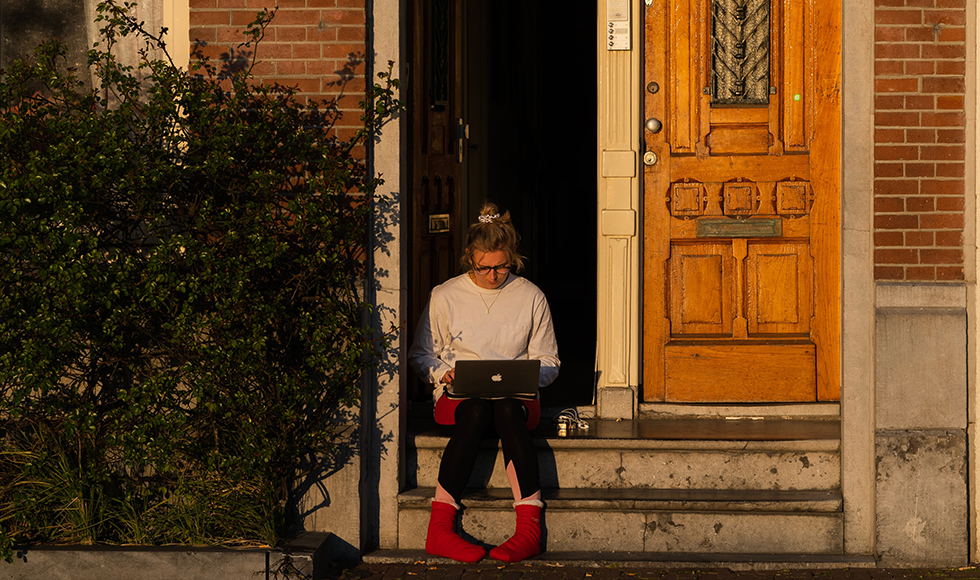 ---
When Mwai M'Mbijjewe started his first year at McMaster University in fall 2020, he knew online learning would make connecting with other students would be a challenge. 
 "It's been difficult to meet other students this year, making it that much more challenging to find a group of people to live with," said M'Mbijjewe. "There have not been many opportunities to meet other first year students, and even when there are it can still be difficult to find a good connection." 
In response, McMaster's Housing and Conference Services has stepped up to lend students a helping hand. 
McMatch, McMaster's Student Housemate Connector, is a new online platform from Housing & Conference Services where students can connect with each other to find housemates for their off-campus homes. Students create a McMatch profiles in the Residence Portal, answering a series of questions to help determine their living preferences and compatibility. 
Once their McMatch profile is complete, students will be able to search other McMatch users, see their compatibility scores and read their profiles. This will help students get to know each other more before they reach out and connect to see if they'd be a good housemate match. 
"We've heard that a lot of students may have some fear or uncertainty about finding off-campus housing next year," said Ryan Tse, Vice President of Education for the McMaster Student Union. "We hope the McMatch program helps alleviate concerns about finding housemates to live with."
The opportunity to find compatible housemates is appealing to students from all levels, especially incoming international students. 
"For me, my sleep schedule is important. It's the biggest factor when I am looking for a housemate," said Ali Ardestani, an incoming PhD student. "McMatch is appealing because it will give me an opportunity to find other graduate students, see their profiles and habits, and chat with them before coming to Canada." 
McMatch is available to both undergraduate and graduate students, including incoming first-year students. Students can search McMatch user profiles and filter them based on compatibility, user details or living preferences. After completing a McMatch profile, students can connect off-line to see if they'd be a good fit. As more students create McMatch profiles more potential matches will appear. Once a successful housemate match is made, students can work together to search for a shared off-campus home.
"We're excited by this opportunity for students to connect with other students and hopefully make a few new friends," said Tse. 
The McMatch platform is now live and accessible via the McMaster Residence Portal. A valid MacID is required to access the application. For more information about McMatch, including FAQs, Terms of Use and more, visit https://offcampus.mcmaster.ca/mcmatch. To view available properties for the McMaster community, visit Mac Off-Campus Housing at https://offcampus.mcmaster.ca/available-properties/.