Chief Facilities Officer Mohamed Attalla honoured with Walter Shanly Award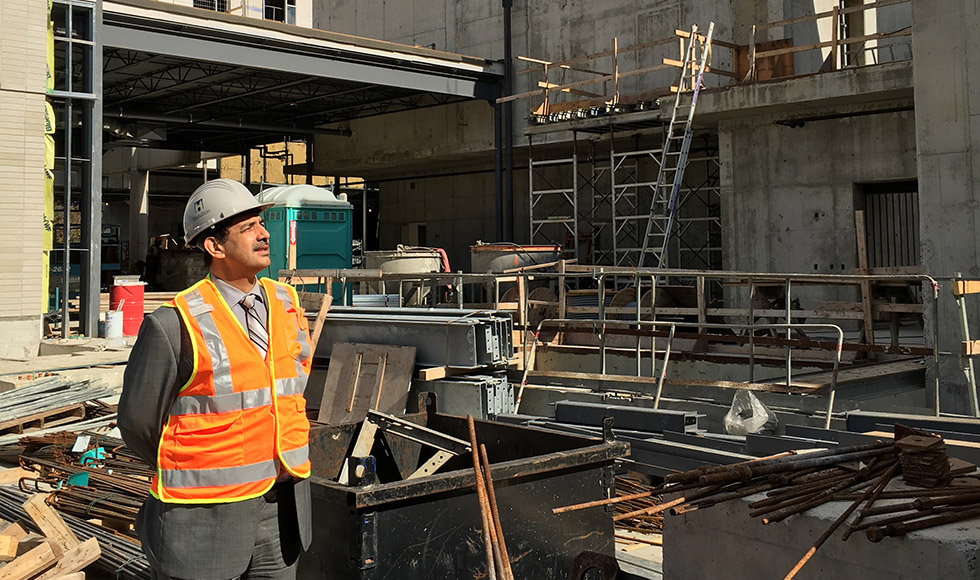 ---
Mohamed Attalla joined McMaster in 2011, as Assistant Vice President and Chief Facilities Officer. He was instrumental in the construction of the L.R. Wilson Hall Liberal Arts Building, and the Gerald Hatch Centre for Engineering Experiential Learning on campus and is in the midst of construction on the Peter George Centre for Living and Learning, expected to open in 2019.
Attalla has been awarded the prestigious 2018 Walter Shanly Award from the Canadian Society for Civil Engineering.
This distinguished award recognizes outstanding contributions to the development and practice of construction engineering in Canada.
Attalla had numerous impressive accomplishments early in his career. He led the construction of Canada's first Leadership in Energy and Environmental Design (LEED) Gold public school and has constructed landmarks throughout the greater Toronto area, including the award-winning David Braley Health Sciences Centre in downtown Hamilton, Ontario.
"We're thrilled Mohamed was recognized with this honour. It's a testament to the work he's done here at McMaster and in the broader engineering community," says Roger Couldrey, VP Administration.
Attalla holds a Masters and Ph.D in Construction Engineering, and an Executive Masters in Business Administration. He leads a team of about 300 employees at McMaster, including construction managers, engineers, architects, and front-line staff across the Facilities department. He also serves as an Adjunct Professor of Construction Management at University of Waterloo, Ryerson University, and here at McMaster.
As if that doesn't keep him busy enough, he has also published more than 30 papers in international journals on sustainable construction, renewable energy and infrastructure management.
And – his contributions to engineering don't stop there – he is the proud father of three engineers. His daughter and two sons have followed in his footsteps.