McMaster's Laurel Trainor inducted into Royal Society of Canada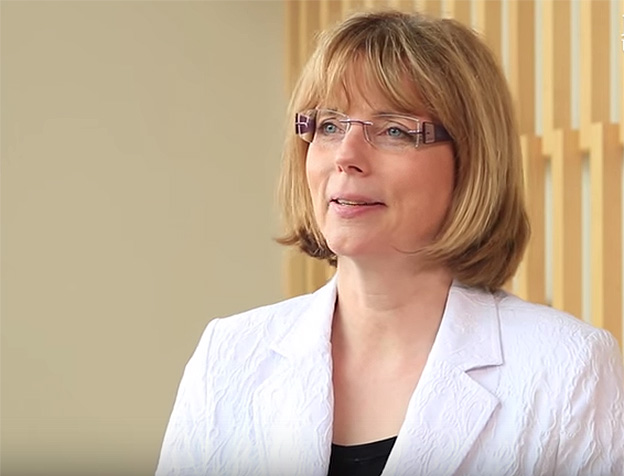 ---
McMaster's Laurel Trainor will be inducted into the Royal Society of Canada this November.
The professor of Psychology, Neuroscience and Behaviour and director of the McMaster Institute for Music and the Mind is one of 87 new Fellows elected from across Canada.
Election to the academy of the Royal Society of Canada is the highest honour a scholar can achieve in the Arts, Humanities and Sciences.
Trainor is considered a pioneer in the scientific study of musical development, brain plasticity and the effects of early experience on auditory processing.
Her work has impacted fields as diverse as neuroscience, linguistics and child development, and she is one of Canada's most-consulted academic experts.
In 2014, Trainor helped open the one-of-a-kind virtual acoustics lab and theatre known as the LIVELab.
The facility is wired to mimic nearly any conceivable environment and allows researchers to explore how musicians perform together, how rhythm might help an autistic child or Parkinson's patient, and how hearing aids might work better in noisy settings, among other things.
This year's Fellow's will be inducted into the Royal Society on November 27 in Victoria, BC.