Blockchain technology focus of 40th McMaster World Congress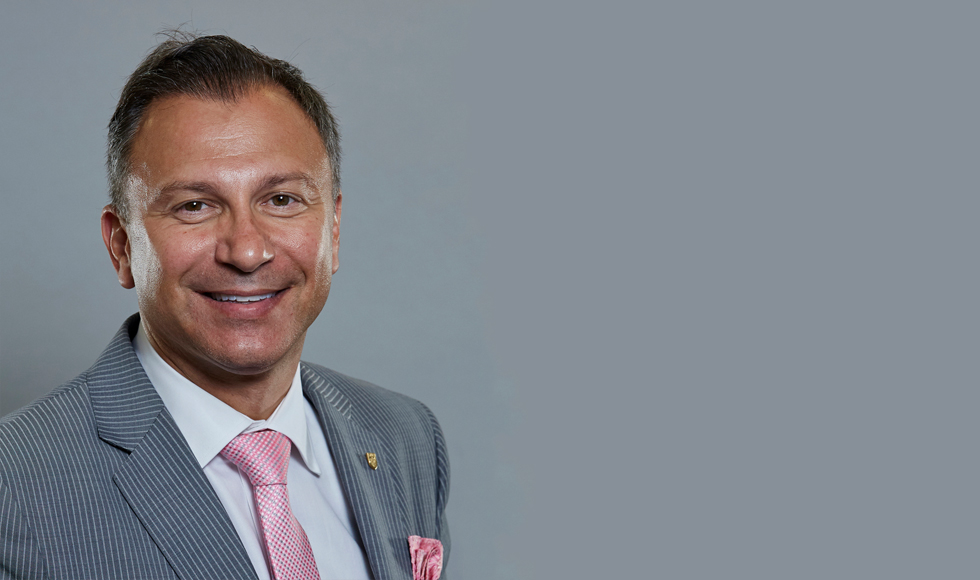 ---
McMaster World Congress, one of the longest-running student business conferences in Canada, is preparing to mark its 40th anniversary with a nod to history and a look to the future.
Unlike most standard case competitions, MWC is operated like a real business, complete with contracts, revenues, and expenses. The objective is for student organizers to break even, and ideally turn a profit. It stands as one of the DeGroote School of Business' signature events.
This year's theme is blockchain technology, now a key research area at the School. Blockchains are open ledgers that are used to track transactions. For example, crypto-currencies such as Bitcoin employ blockchains to record financial dealings among users.
Katya Malinova, an emerging academic leader exploring blockchain and fintech, was recently appointed to the role of Mackenzie Investments Chair in Evidence-Based Investment Management at DeGroote. Malinova is one of more than a dozen experts who will speak at this year's event.
Others speakers include the likes of Alan Wunsche, CEO & Chief Token Officer, TokenFunder; Elena Sinelnikova, Founder & CEO, CryptoChicks; and Kerem Kolcuoglu, Director, Enterprise Consulting – MLG Blockchain Consulting.
DeGroote Strategic Marketing Area Chair Nick Bontis has been involved in MWC for more than two decades. Below, Bontis discusses the evolution of the event, as well as its ongoing role in enhancing the student experience at DeGroote:
Can you tell us a little more about the evolution of MWC, from its inception in the late-1970s to present day?
The original purpose of MWC was to provide students with an opportunity to socialize and network with local business professionals. MBA candidates were able to experience the design and implementation of a real conference, complete with the associated risks of finding sponsors, attracting revenue, and managing expenses. The event moved downtown in 1995, and MWC was re-positioned as a global academic summit. We began hosting more than 500 academic researchers each year from all over the world on topics such as entrepreneurship, innovation, intellectual capital, corporate governance, and strategic business valuation. Five years ago, we moved the conference back to McMaster's main campus. Today, MWC attracts undergraduate students from DeGroote, business students from area colleges, as well as local high school students.
When did you personally get involved with MWC?
I was an academic attendee in 1996 while finishing my doctoral studies at Western University. I remember driving from London to Hamilton and presenting my research in the Convention Centre downtown. It was the first time I met with academic colleagues from McMaster. Two years later, I started my career at DeGroote. One of my fondest memories of MWC was in 2001, when we hosted a conference on e-commerce with my colleagues Milena Head and Chris Bart, right in the middle of the dot-com boom. The organizing team generated more than $200,000 in revenue that year, which is still the record. I would estimate that during the last 20 years, MWC has generated more than $2 million in revenue.
How do you decide what the focus of MWC should be each year?
It's quite simple: I ask the students each year what they want to learn more about, and that becomes the theme for next year. The last few conferences we have focused on triple bottom line, local start-ups, and sports management. For 2019, we're proud to be presenting a high-profile list of speakers on the topic of blockchain. As many of us are aware, blockchain is an ingenious invention – the brainchild of a person or group of people known by the pseudonym Satoshi Nakamoto. It has since evolved into something that will significantly disrupt many businesses and industries in the years ahead.
How have student co-chairs fared over the years?
To tell you the truth, it's like a baptism by fire. As soon as the conference is done, we start planning for next year. I meet with the students every two weeks and mentor them on the commercial side of the conference. Ultimately, the students must quickly learn about all the functions: Operations, marketing, finance, accounting, speaker recruitment, attracting sponsors, and social media. If we continue to break-even each year, we should be able to celebrate another 40 years of this event.