McMaster will close for the holidays at the end of the work day Dec. 21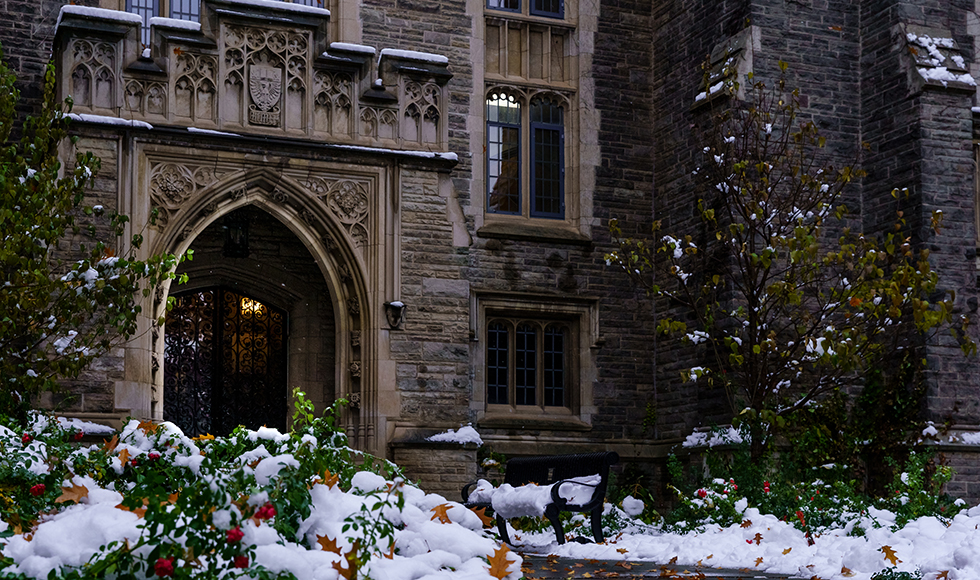 ---
McMaster University will close for the holidays at the end of the work day Friday, December 21 and reopen Wednesday, January 2, 2019. Classes resume Monday, January 7, 2019. Offices, labs and other spaces with magnetic locks will be locked beginning at 5 p.m. on Dec. 21.
All residence buildings (with the exception of December Stay Building — Bates Residence) will be closed and secure from Friday, December 21 at noon and re-open to students 7 a.m. on Saturday, January 5, 2019. Campus services are suspended during this time. Access to student residence buildings will be limited to those who have been pre-approved for the December stay program. See the Housing website for more information.
Prior to leaving for the holiday break, faculty and staff are reminded to please to unplug any unnecessary equipment, turn off lights, close off fume hood sashes and water taps in labs to help with campus sustainability efforts.
During the closure period, you can expect:
Snow clearing will be done on an as-needed basis to ensure emergency vehicles can access campus. There will not be regularly-scheduled clearing of roadways, walkways and parking areas so please take extra caution if you are driving or walking on campus while the closure is in effect
Temperatures in office, classrooms and general areas will be maintained at 15C. Temperatures in research labs will be maintained at 18C. Other areas such as occupied residences and athletic facilities will be maintained as normal. If you have questions about these settings, please call Facility Services.
All exterior entrances to campus buildings will be locked after 5 p.m. on Dec. 21
Athletics will close for the holidays at 5 p.m. on Dec. 22
All food, service desk, residence life, custodial and maintenance services are suspended
Exceptions:
Security will be on duty throughout the holiday period and officers will be patrolling campus, answering alarms and monitoring security systems
Housing and Conference Services will have a limited number of staff on campus providing support to students who have pre-arranged December stay agreements
Individual requests to open rooms and/or buildings will not be approved. Any exception must have been pre-authorized prior to the break
Faculty, staff or students coming to campus over the closure period must follow the University's Working Alone Program requirements.
Information for student applicants:
The Ontario University Application Centre web site will be active for your submission of a new application for 2019 undergraduate study. However, the OUAC offices will be closed from December 24, 2018 to January 1, 2019. As a result, students may not receive confirmation of submitted application until mid-January.