McMaster will close for the holidays at 4 p.m. on December 24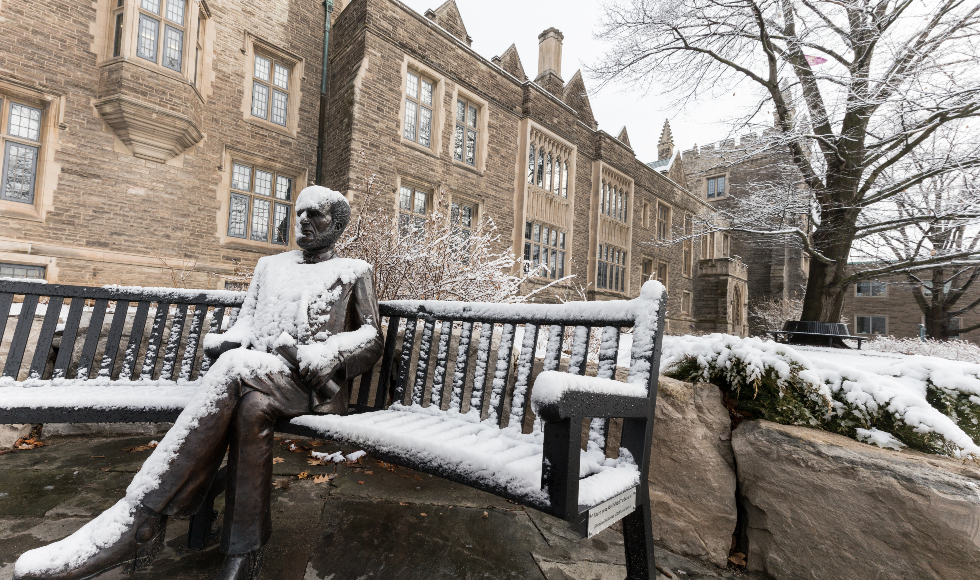 ---
McMaster's Main St. campus will close for the holidays at 4 p.m. on Tuesday, December 24, 2019 and will re-open on Thursday, January 2, 2020.
Classes will resume on Monday, January 6, 2020.
Areas with magnetic locks will be locked beginning at 4 p.m. on December 24.
Residence buildings
Residence buildings will be closed and locked starting at noon on December 20. Students who are pre-approved for the December Stay program will have access to either Mary Keyes or Bates residences.
See the Housing website for more information.
Before you leave
Before leaving for holiday break, faculty and staff are reminded to unplug any unnecessary equipment, turn off lights and close off fume hood sashes and water taps in labs.
During the closure
There will not be regularly scheduled clearing of roadways, walkways and parking areas so please take extra caution if you are driving or walking on campus. Snow clearing will be done on an as-needed basis to ensure emergency vehicles can access campus.
To conserve energy, temperatures in office, classrooms and general areas will be maintained at 15C. Temperatures in research labs will be maintained at 18C. Other areas such as occupied residences and athletic facilities will be maintained as normal. If you have questions about these settings, please call Facility Services.
All exterior entrances to campus buildings will be locked after 4 p.m. on Dec. 24.
Athletics will be closed from noon on Dec. 24.
Food, service desk, residence life, custodial and maintenance services are discontinued during the holiday closure.
McMaster's Working Alone policy is available here.
Satellite campus hours
Satellite campuses, including the David Braley Health Sciences Centre (DBHSC), One James North (OJN) and the Ron Joyce Centre (RJC) in Burlington may keep different hours. Here is the complete opening and closing schedule:
Tuesday, December 24, 2019
Main St. campus closed at 4 pm
OJN, RJC and DBHSC closed at 6 pm
Wednesday, December 25, 2019
Thursday, December 26, 2019
Friday, December 27, 2019
Main St. campus, OJN closed
DHSBC open from 8 am to 5 pm
RJC open from 6 am to 11:59 pm
Saturday, December 28, 2019
Main St campus, OJN and DBHSC closed
RJC open from 7 am to 7 pm
Sunday, December 29, 2019
Main St campus, OJN and DBHSC closed
RJC open from 7 am to 7 pm
Monday, December 30, 2019
Main St campus and OJN closed
DBHSC open from 8 am to noon
RJC open from 6 am to 11:59 pm
Tuesday, December 31, 2019
Main St campus and OJN closed
DBHSC open from 8 am to noon
RJC open from 6 am to 11:59 pm
Wednesday, January 1, 2020
Thursday, January 2, 2020
All locations resume normal operations