McMaster welcomes new director, Indigenous Student Services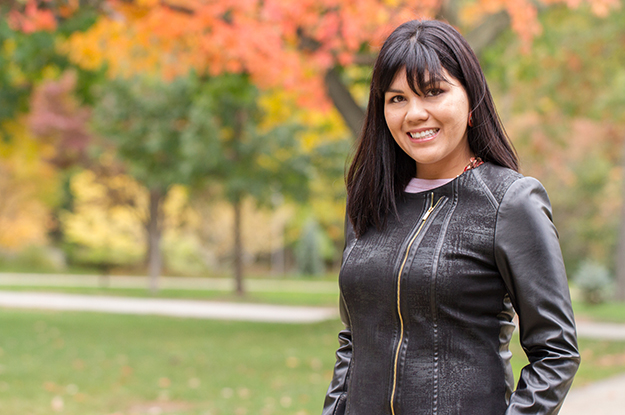 ---
McMaster is welcoming Shylo Elmayan as the university's new director of Indigenous Student Services.
Elmayan comes to McMaster from her most recent role as Senior Project Manager for the City of Hamilton's Urban Indigenous Strategy.
She had worked previously at McMaster to develop and administer the university's employment equity census. Previously, she had served as senior manager of First Nations and Métis relations at Hydro One.
"It's great to have Shylo coming back to campus," says Sean Van Koughnett, AVP Students and Learning and Dean of Students. "She's a talented leader who will be an important part of our Indigenous Student Services and Student Affairs teams."
Elmayan holds a Bachelor of Arts in First Nations Studies from the University of British Columbia and a Master of Arts in Public Policy and Administration from Ryerson University.
As director of Indigenous Student Services, she will promote McMaster as the university of choice for Indigenous learners and lead a department that supports all aspects of the student experience and success of McMaster's Indigenous learners.
Among her responsibilities, she will act as a liaison between McMaster and Indigenous communities, organizations, and government. As a member of the Indigenous Education Council, Elmayan will also work to strengthen Indigenous governance and policy development at McMaster.
Elmayan replaces James Knibb-Lamouche, who left McMaster last summer.