McMaster to open new location at 180 Bloor in Toronto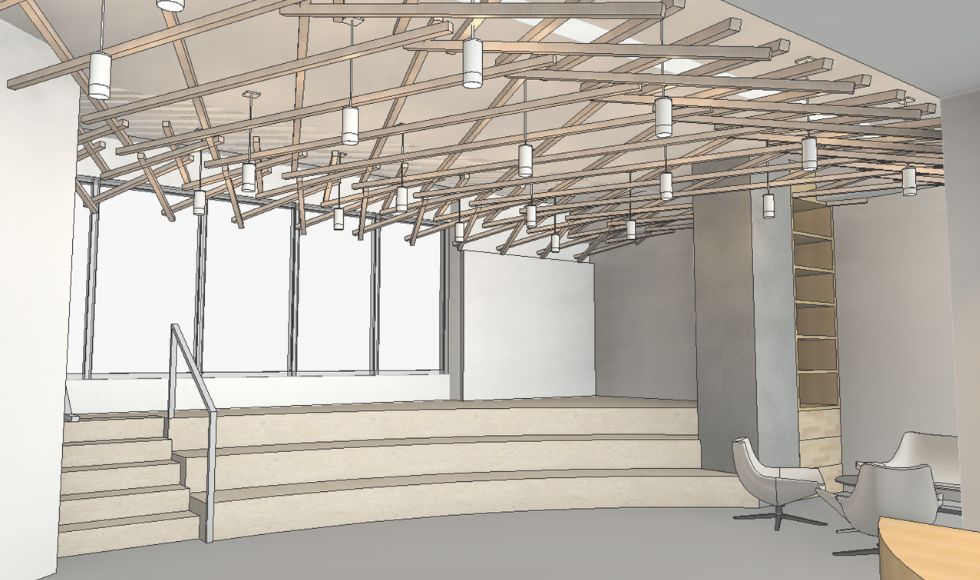 More than 90 years after relocating to Hamilton, the university is building an 8,000-square-foot event and collaborative learning space across the street from its first home in downtown Toronto.
---
McMaster University is opening an 8,000-square-foot event and collaborative learning space at 180 Bloor St. W. in Toronto. One hundred and thirty five years ago, the university's first home was across the street at 273 Bloor St. W., now the site of the Royal Conservatory of Music.   
"While Hamilton will always be home, McMaster's presence in downtown Toronto will be a place to welcome students, alumni, business, government leaders and the world," says McMaster president David Farrar.
"This prime location will give our scholars, researchers, students, alumni and staff a new hub for making connections and tackling local and global issues."
All McMaster faculties will be able to enjoy the benefits of the new location. The faculties of Business, Engineering and Health Sciences are collaborating on the design to ensure the space is ideal for innovative executive education and welcoming partners for meetings and events.
The space will also house an information centre for prospective students, along with administrative offices.
"McMaster's new Toronto location will feature a modern reception and learning space designed for flexibility and dialogue," says Khaled Hassanein, Dean of the DeGroote School of Business at McMaster.
"Its architectural features are inspired by Mac alumnus Michael Lee-Chin's  'Crystal' at the Royal Ontario Museum. We are proud to re-establish a physical presence in downtown Toronto, where we have so many active students, alumni, and industry partners."
McMaster University was founded in Toronto in 1887, offering courses in arts and theology in what was then called McMaster Hall on Bloor Street. In 1930, the university moved from Toronto to Hamilton to establish McMaster's main campus in the west end of the city.
"The McMaster site at 180 Bloor will produce exciting opportunities to interact with a wide-range of  partners on shared initiatives and to build on our success with Toronto-based collaborators. Student spaces  will present the opportunity for short courses and other interactions. We're very much looking forward to this new environment and the positive experiences it offers for our  community and partners," says Heather Sheardown, dean of the Faulty of Engineering.
Today McMaster University continues to extend its international reputation as a centre of excellence for teaching, learning, research and innovation, and is consistently named among the world's top 100 universities.  The university also has locations in downtown Hamilton, Burlington, Kitchener-Waterloo, and Niagara. McMaster's new Toronto location is set to open before the end of the year.