McMaster to host Go ENG Girl education and career day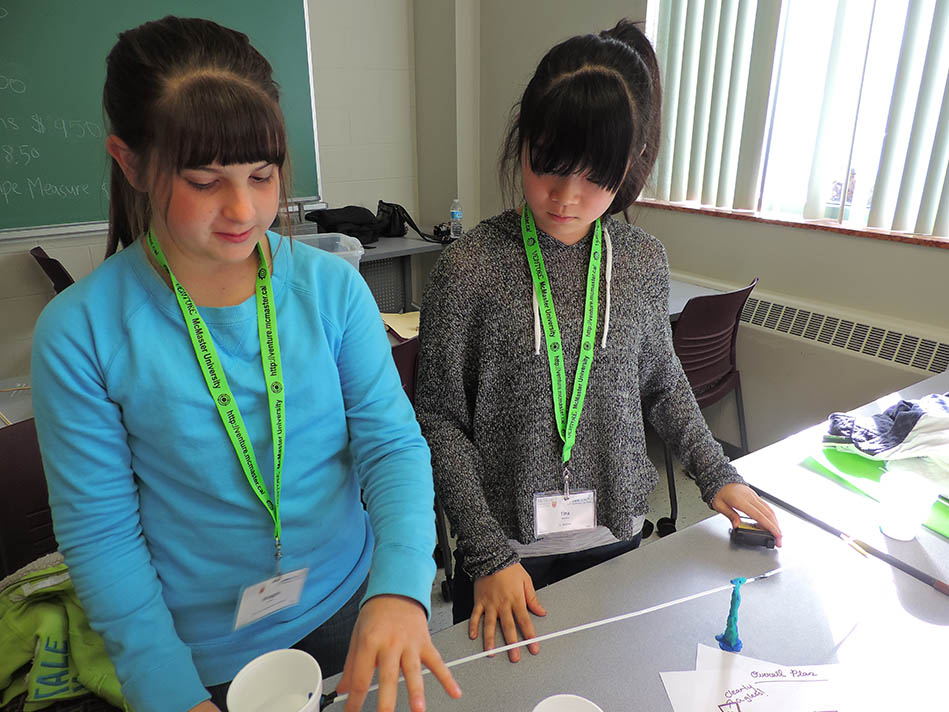 ---
More than 150 girls and young women in Grades 7 to 11 from dozens of Hamilton and area schools will be participating in the 11th annual Go ENG Girl engineering education and career day.
The Oct. 22 event will give participants the chance to talk to female engineers, engineering students and professors to learn more about what engineers do. They will also have the opportunity to try hands-on activities, such as exploring how heart monitors work and sound travels.
McMaster is among several universities involved in the province-wide initiative led by the Ontario Network of Women in Engineering (ONWIE) with the support of the Council of Ontario Deans of Engineering.  The program was created to encourage young women to study engineering and to dispel old myths about the profession.
Women are still underrepresented in the fields of science, technology, engineering and math — something an event like this aims to try and address, said Kim Jones, chair of the Women in Engineering Committee and associate professor in chemical engineering at McMaster.
"Go ENG Girl shows girls how engineers make the world a better place, and encourages them to use their math and science skills to solve global problems," Jones said. "Women have a tremendous amount to contribute to engineering."
Attendees will have the chance to meet engineering alumna, current female McMaster Engineering students and professors and learn about what life is like as an engineer. They will also learn more about McMaster's summer programs, Venture and Leap.
Learn more about this free event:  http://www.eng.mcmaster.ca/engalumni/women_in_eng/go_eng_girl.html