McMaster to recognize two honorary degree recipients at fall convocation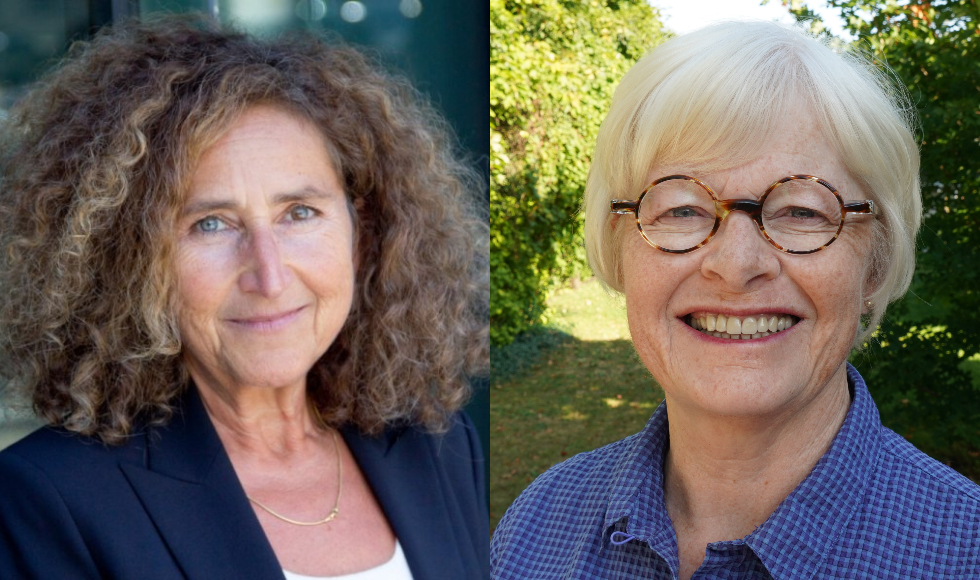 Eva Egron-Polak (left) and Mary Law will be receiving honorary degrees at Thursday's convocation ceremonies.
---
A global leader in postsecondary education and a former director of McMaster's School of Rehabilitation Science will receive honorary degrees at Thursday's convocation ceremonies.
Eva Egron-Polak served as the secretary general of the International Association of Universities from 2002-2017, and held various senior positions at Universities Canada (formerly the Association of Universities and Colleges of Canada for two decades, culminating in the position of vice-president, international programs.
She has been a member of the governing council of the Magna Charta Observatory since 2012, and is the co-author of the 2015 Internationalisation of Higher Education study for the European Parliament's Committee on Culture and Education. In addition to remaining involved with the IAU as a senior fellow, Egron-Polak is a member of the executive board of Global Access to Post-Secondary Education (GAPS). She will receive her honorary degree on Thursday, November 21 at 9:30 a.m.
Mary Law, a McMaster MSc graduate in Clinical Epidemiology and Biostatistics, worked as an occupational therapist and research clinician before serving as director of research for Chedoke-McMaster Hospitals. She was a professor in the School of Occupational Therapy and Physiotherapy and the Department of Clinical Epidemiology and Biostatistics, and served as associate dean of Health Sciences (Rehabilitation) and director of the School of Rehabilitation Science for a decade. In 2001, she became the inaugural John and Margaret Lillie Chair in Childhood Disability Research, and retired as professor emerita in 2014.
A co-founder of the CanChild Centre for Childhood Disability Research, Law's work influenced the World Health Organization's International Classification of Functioning, Disability and Health. She is a lifetime member of the Canadian Association of Occupational Therapists and an officer of the Order of Canada. She will receive her honorary degree on Thursday, November 21 at 2:30 p.m.
The tradition of granting honorary degrees recognizes significant contributions from people in three general categories:
Individuals who are distinguished scholars or who have made outstanding contributions to the creative and performing arts;
Individuals who have distinguished reputations in the area of public service at the national or international level, or who have had long and distinguished careers in professions such as law, education, the sciences, etc.; and
Individuals who have made important and noteworthy contributions to McMaster University and/or the local community.