Teams with McMaster connections place first and third in international Digital Inclusion Challenge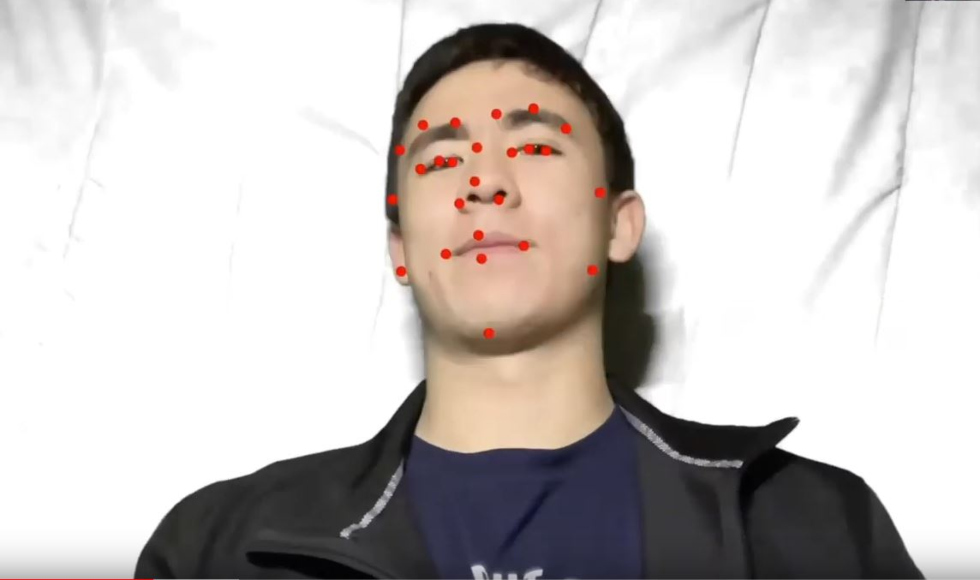 Face to Face, the first-place winner in the 2020 Digital Inclusion Challenge, translates a user's face into an avatar, drastically reducing the bandwidth needed for video conferencing. This helps make accessing mental health services easier for people in remote communities.
---
Two teams with ties to McMaster have placed first and third in Convergence.Tech's 2020 Digital Inclusion Challenge.
The challenge, which wrapped up Nov. 7, gave participants 10 days to develop digital solutions related to UN Sustainable Development Goal No. 4: quality education.
The first-place team included Alexander Harris, from McMaster's Arts & Science program, and Harasees Singh, a health sciences student, as well as students from the University of Waterloo, Queen's University and the University of Toronto – all of whom went to high school together in Thunder Bay, Ont.
Their team, Superior Innovations, developed a low-bandwidth video conferencing software called Face to Face that improves access to mental-health resources in remote communities. Rather than using video, the software records movement from points on a person's face, and transmits that to an avatar – enabling non-verbal communication between a client and a mental-health professional without the bandwidth required by video.
Watch Superior Innovations' pitch to the Digital Inclusion Challenge judges:
"It feels surreal to have been part of the winning team of such a prestigious competition," says Singh. "More importantly, competing meant that we were able to think of a product which could allow thousands of people access to higher quality mental health care."
Because of the pandemic, of course, getting together in person wasn't really an option – but Harris points out that while working via Zoom had its challenges, the team made the best of it.
"We've worked together in other competitions before, so it helped a lot that we knew each other's strengths and could delegate tasks early on," he says. "We spent so many hours working on our idea, and to have it recognized by such an esteemed panel of judges was amazing."
The competition was judged by 15 experts from around the world, including Colin Deacon, a Canadian senator; Satya Tripathi, the UN assistant secretary-general; Kristine McLeod, deputy grand chief of the Gwich'in Tribal Council; and Asyia Kazmi, the global education policy lead for the Bill and Melinda Gates Foundation.
MAC Active Lives!, a team of four McMaster engineering students, won third place for their app, i.AM, which helps individuals with special needs live more independently by relaying customizable step-by-step instructions for daily tasks like making a bed, washing the dishes or caring for a pet.
"We were proud to receive this recognition by a panel of distinguished judges who not only validated our project, but  gave us confidence to continue our work and bring this product to market," says Areeba Aziz, a Level 3 software engineering student who, along with Yevhen Atroshko, Sainan Chelvarah and Tasmiha Hassan, worked with community partners from the Active Lives day program.
"We are motivated by the impact this product will have in improving the lives of people with learning exceptionalities, fostering their independence."
Watch MAC Active Lives! pitch to the Digital Inclusion Challenge judges: