McMaster students share their innovative ideas for a more sustainable world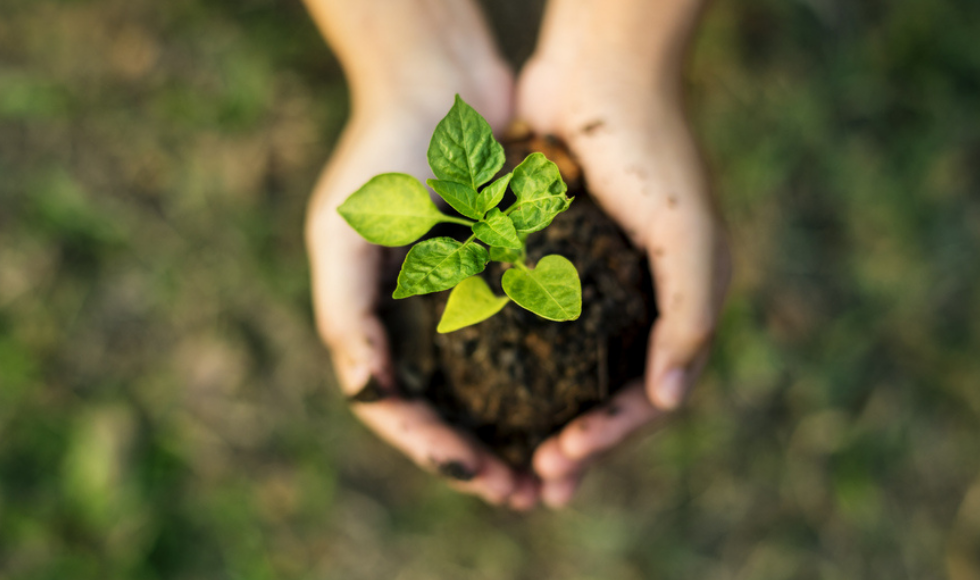 Two McMaster student teams to compete in international competition aimed at finding innovative ways to address United Nations' Sustainable Development Goals.
---
Improving water infrastructure to prevent the spread of disease. Using banana fibre as a plastic alternative. Protecting marine life through microplastic removal.
These are a few of the innovative ideas McMaster students brought to the university-wide round of the World's Challenge Challenge (WCC), an international competition developed at Western University, which brings together teams of students to present innovative solutions that address global issues identified in the United Nations' Sustainable Development Goals.
McMaster teams shared their innovative ideas earlier this spring to earn a spot in the final round of the global competition, to be hosted virtually by Western University from June 7 to 10. Leading into the WCC finals, learn more about the McMaster projects that will go on to represent Marauders on the global stage in early June.
REFUGROW
Student team: Kristele Pan, Rachel Creighton, Jasmeen Dourka, Jasmine Nanji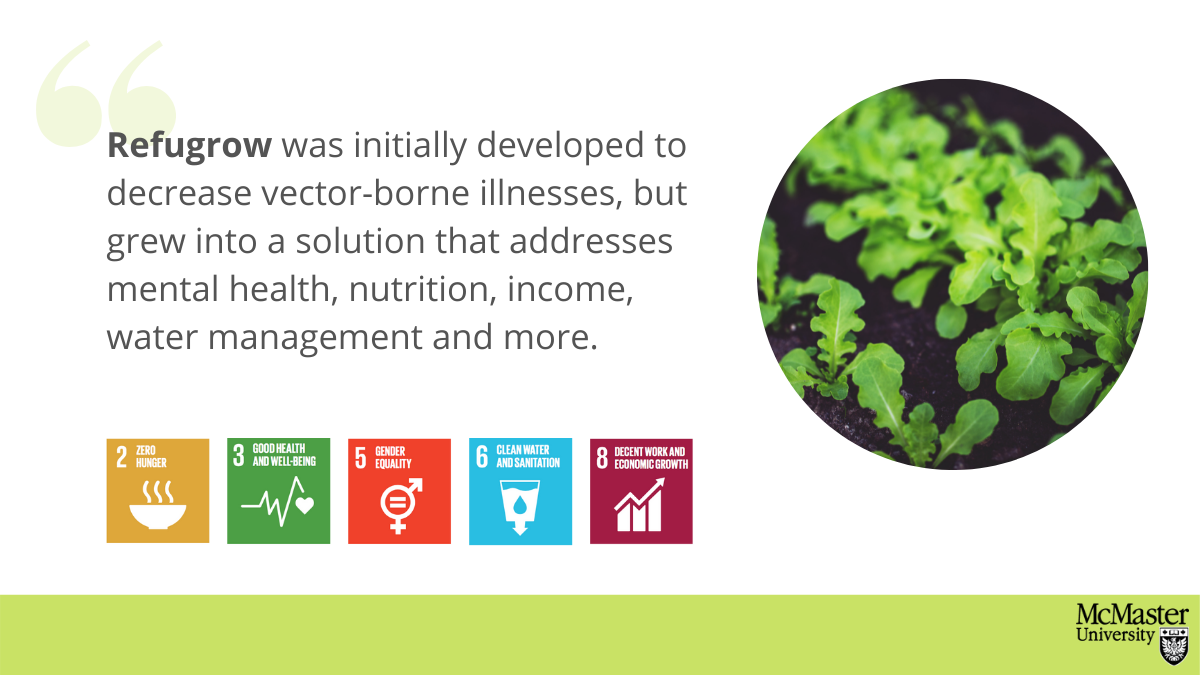 The challenge: In regions prone to heavy rain, flooding perpetuates the spread of vector-borne disease by creating breeding grounds for mosquitoes. Refugee camps in particular lack adequate water management infrastructure to regulate stagnant water accumulation, making refugee populations living in such regions even more vulnerable to these diseases. In addition to vector-borne diseases, seeking refuge in densely populated camp settlements often encompasses a battle against poor mental health and malnutrition as well. These health challenges are continually perpetuated by refugees' high levels of mobility and poor access to adequate water, sanitation, and healthcare services, making good health increasingly unattainable in refugee camps.
The solution: Refugrow is a solution with two components: Refugrow Gardens and Refugrow Skills. The Refugrow Garden is a water catchment system that is installed over any refugee camp tent to direct rainwater to the bottom of a raised garden. This garden is a bio-intensive one that allows households to grow a variety of local plants to suit their individual needs. Refugrow Skills involves community training workshops to assist with adoption and maintenance of the project.
BANANA FIBRE BAG
Student team: Marwah Sadat, Batul Presswala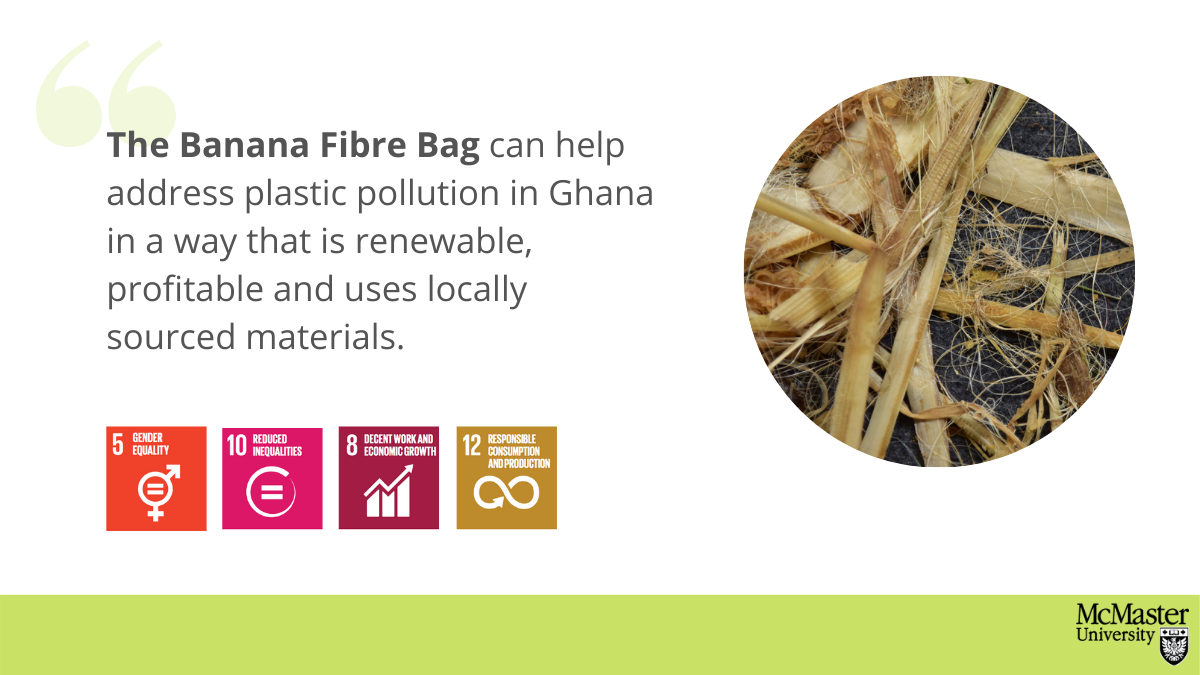 The challenge: In Ghana, polyethylene bags significantly threaten environmental health and safety by clogging drains, causing fatal flooding, and releasing toxic fumes when burned. Polythene bags also pose a threat to deep-sea wildlife and the livelihoods of fishermen, breaking nets and destroying boat motors. In addition, barriers to access private waste disposal often result in residents burning plastic to remove it, resulting in the release of noxious carbon monoxide, nitrous oxide and carbon dioxide gases.
The solution: Yayra-Si Youth Foundation (YSYF)'s Banana Fibre Bag, a biodegradable paper bag manufactured from banana/plantain stems and leaves, is a potential solution. This product will support women and youth residing near the manufacturing site in rural Ghana by providing capacity building, employment, and banana/plantain foodstuffs.
The bag will be similarly priced to plastic and paper alternatives, yet more durable, reusable, locally sourced, and environmentally friendly. The impact on the environment is significant in terms of waste and air pollution reduction, as the product is made from waste products, and can be eliminated without burning.
—
The Banana Fibre Bag and Refugrow teams both placed first in McMaster's round of the WCC competition, meaning they will advance to the international WCC final in June.
Placing second in McMaster's campus-wide competition was a marine conservation solution via microplastic collection and removal developed by Bob Pang, Claire Lu and Tess Wiebe. Tied for third place was H2Grow, a water filtration and agriculture solution developed by Michelle Ragany and Dan (Yu Hao) Zhao; and Aquafission, a solution developed by Simranjeet Singh and Seyedeh Paria Jahanbakhsh that uses water electrolysis for energy storage.
To follow the WCC final and cheer on our fellow Marauders, please visit the event page: https://www.uwo.ca/international/challenge/