McMaster students, researchers, community advocate honoured as Women of Distinction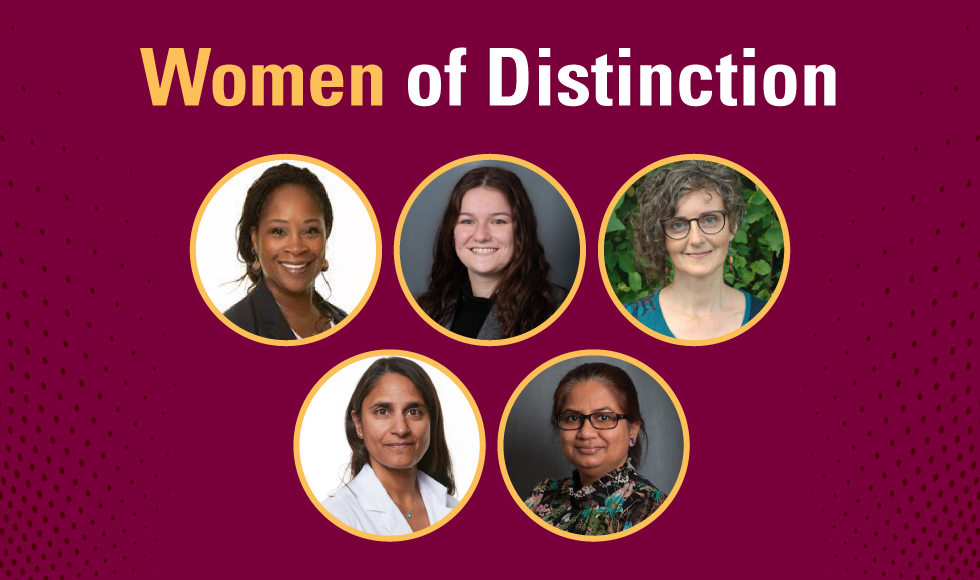 Five highly accomplished people with strong McMaster connections were among the honorees at the  YWCA Hamilton's annual Women of Distinction awards ceremony last week.
---
Five highly accomplished people with strong McMaster connections were among the honorees at the  YWCA Hamilton's annual Women of Distinction awards ceremony last week.
Professors Sonia Anand and Natasha Johnson, researcher Shaila Jamal and community organizer Marybeth Leis Druery were all named Women of Distinction, and integrated biomedical engineering and health sciences program student Shayna Earle was recognized as this year's Young Trailblazer.
Shayna Earle – Young Trailblazer category
"I work hard to support and make an impact on my community which is exactly what this award embodies, which makes this even more special." — Shayna Earle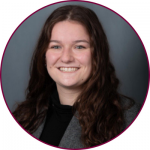 A fourth-year iBioMed student who focuses on chemical engineering, Earle is the co-president of the McMaster Women in Engineering society and an advocate for reducing the barriers in engineering for women and non-female identifying students.
Citation: Earle's work in this area has been shared on the international stage and is contributing to shifts in pedagogy that will shape the future of engineering. In addition, Earle is an accomplished early-career researcher focusing on models of viral manufacturing processes in cancer immunotherapy.
In 2022, Earle was awarded the Canadian Engineering Memorial Foundation's Enbridge 2022 Undergraduate Ambassador Award for her leadership in advocacy for women in engineering.
Click here to learn more about Shayna Earle
For tireless advocacy on behalf of women in engineering, congratulations Shayna Earle, 2023 Women of Distinction Young Trailblazer Award winner, sponsored by @FusionPharmaInc! #WODHamiltonHalton pic.twitter.com/ZfhRyfk9mZ

— YWCA Hamilton (@YWCA_Hamilton) March 3, 2023
---
Sonia Anand, professor of medicine, AVP of Equity and inclusion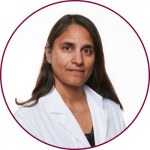 Citation: Dr. Sonia Anand is internationally recognized for her research and advocacy for women's cardiovascular health and populations of diverse ancestral origins.
Over her career, the McMaster University professor of medicine and epidemiology and senior scientist of the Population Health Research Institute has earned a global reputation for prioritizing research into women's cardiovascular health, identifying health risk factors in diverse ethnic groups and for developing new therapies that benefit high-risk vascular patients globally.
Her work in these areas has substantially impacted public policy and clinical practice locally, nationally, and globally.
Anand is a mentor and advocate for women in academic medicine and champions equity and inclusion within academia, healthcare, and the broader Hamilton community.
This is well-deserved recognition. Thank you @DrSoniaAnand1 for championing equity within academia, health care and the broader Hamilton community. https://t.co/EMZNadeREB

— Susan Tighe (@McMasterProvost) March 3, 2023
---
Natasha Johnson, associate professor, pediatrics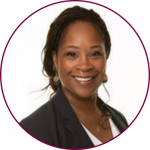 Citation: Dr. Natasha Johnson is a pediatrician and adolescent medicine specialist. After graduating from McGill University, she completed a fellowship in Adolescent Medicine at the Hospital for Sick Children in Toronto. She joined McMaster's Department of Pediatrics in 2006 and is an associate professor.
Johnson has developed a clinical, educational, and research focus in adolescent sexual health, specifically with marginalized, historically oppressed youth and equity-seeking populations. She established a clinical service for trans and gender-diverse youth, the first interdisciplinary service of this kind in the region.
In 2021, she was appointed the inaugural associate chair of Equity, Diversity and Inclusion. She was previously the division lead for adolescent medicine and medical co-director of the Eating Disorder Program at McMaster Children's hospital.
Thursday night was an amazing night…Surrounded by so many fab people 🤩 from @mch_childrens @McMasterU @FHS_FacAffairs @mac_peds @HamHealthSci & of course the communities we serve. Honoured and humbled to be a @YWCA_Hamilton
#WODHamiltonHalton award winner 🙏🏾 pic.twitter.com/w3aZDg4rt3

— Natasha Johnson (she/her) (@JohnsonTasha848) March 6, 2023
---
Shaila Jamal, a PhD researcher, geography and planning, School of Earth, Environment and Society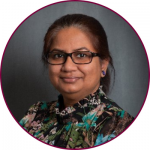 Citation: Shaila Jamal is a Ph.D. researcher at McMaster with training in geography and planning. She is also a STEM enthusiast who loves to teach data science to the Hamilton community. She has taught courses on data analysis at McMaster, developed open-source educational resources, and is currently doing data analysis consultancy with McMaster Library. Her research interest includes the transportation of vulnerable population groups such as seniors, youths and immigrants in Hamilton. She is passionate about community-engaged research and has published more than 20 papers in peer-reviewed journals. Jamal is currently involved in two projects concerning older immigrants and youths of South Asian origins in Hamilton. She has been very active in the Hamilton community by working as a volunteer researcher, educator and mentor.
Congratulations to @McMasterU Ph.D. candidate Shaila Jamal on receiving a @YWCA_Hamilton Woman of Distinction Award in recognition of her work as a volunteer community-engaged researcher, educator & mentor. pic.twitter.com/5jekklxpwz

— McMaster Faculty of Science (@McMasterScience) March 6, 2023
---
Marybeth Leis Druery, co-founder, Student Open Circles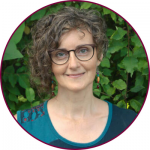 Citation: Marybeth Leis Druery is a community organizer, artist, Spiritual Companion, and Expressive Arts facilitator. She went from teaching high school math to co-founding the charity Student Open Circles in 2001, where she facilitates and mentors McMaster students from diverse backgrounds to explore personal and spiritual reflection, community service, and leadership development.
Through Student Open Circles, hundreds of students volunteer weekly with Hamilton's underserved communities and reflect on their service, values, and personal development. Druery donates her art proceeds to support this work. Her love of Hamilton and its communities inspires many students to get involved. She is committed to working towards a world in which we value and care for each other, while living lightly on the earth.
Great to see the work of Student Open Circles in the Hamilton community honoured with Marybeth Leis Druery's Women of Distinction Award last night! #WODHamiltonHalton #HamOnt @StudentOpenCirc https://t.co/BVPvEhmFTD

— Student Open Circles (@StudentOpenCirc) March 3, 2023