McMaster students offer their solutions to some of the world's most pressing challenges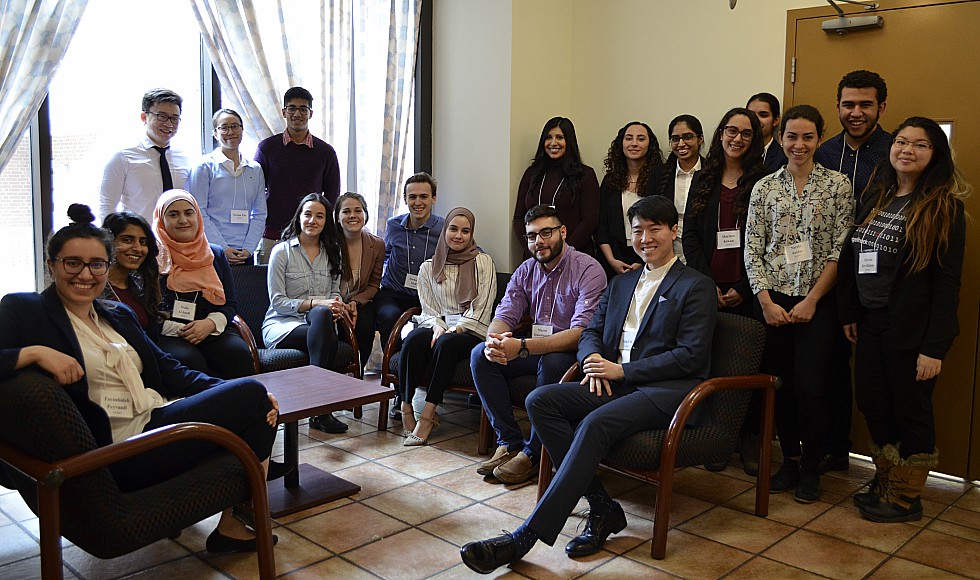 ---
From improving access to life-saving C-sections for women in developing countries, to increasing the public's awareness of the health of our oceans,  teams of McMaster students recently presented their ideas for taking action on some of the worlds' most pressing problems.
The students were taking part in the McMaster round of the World's Challenge Challenge, an international competition developed at Western University, which is aimed at bringing together teams of students to present innovative solutions that address global issues identified in the United Nations' Sustainable Development Goals.
The teams were competing for the chance to represent McMaster at the International World's Challenge Challenge which will be held at Western in June and which includes a grand prize of $30,000 to develop and implement their solution.
Seven teams of students from a number of disciplines participated in the the McMaster competition. Each team was given 5-7 minutes to present their idea to a panel of judges made up of McMaster faculty as well as staff from McMaster's Office of International Affairs.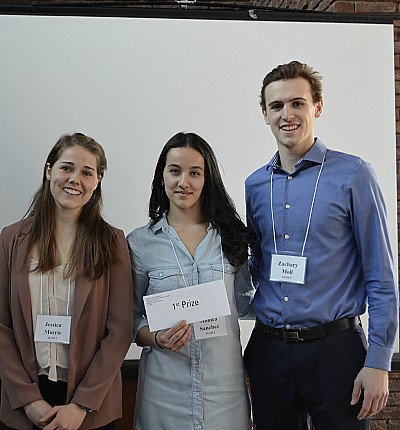 Monica Sanchez, Zachary Moll and Jessica Morris – all students in McMaster's Kinesiology Program – took first place in the competition for their proposal to improve sanitation in the crowded Rohingya refugee camps in Bangladesh. The proposal includes piloting the use of a bacterial digestion simulating product – a compound that breaks down feces in latrines more quickly – to help stem the spread of potentially deadly diseases like cholera and diphtheria.
"Although 48,155 temporary latrines have been constructed, 20% of these have already been filled to capacity," the group explains in their proposal. "A deficit of latrines leads to the overflow of human waste and encourages open defecation. Our group is interested in using a sustainable method to effectively extend the lifespan of latrines."
"Sanitation is a human right and we believe that working towards a resolution is of the utmost importance for the preservation of human dignity," they add.
Placing second in the competition was Nicole Areias, an Integrated Sciences student, Marium Kiwan, a Kinesiology student, and Ahmed Attia, a student in Integrated Biomedical Engineering and Health Sciences for their proposal to build a simple, cost-effective device that could be used in the event of a natural disaster to enable point-to-point communications between government and relief organizations with those living in remote areas.
Third place went to students Selina Manji, Fazila Kassam and Forouhideh Peyvandi, for their project aimed at increasing access to emergency C-sections for women in developing countries. The proposal includes improving medical training for local clinical officers and non-physicians through the use of a mobile app and providing the means to create functional 3D-printed surgical instruments.
The first, second and third place teams received prizes of $1500, $1000 and $500 respectively.
McMaster's winning team of Sanchez, Moll and Morris will complete against teams from 15 universities – both from Canada and abroad – at the International World's Challenge Challenge which will be held from June 3 –8.
The McMaster World's Challenge Challenge competition was organized by Tania Hakim in McMaster's Office of International Affairs.