McMaster researcher experiences a change of altitude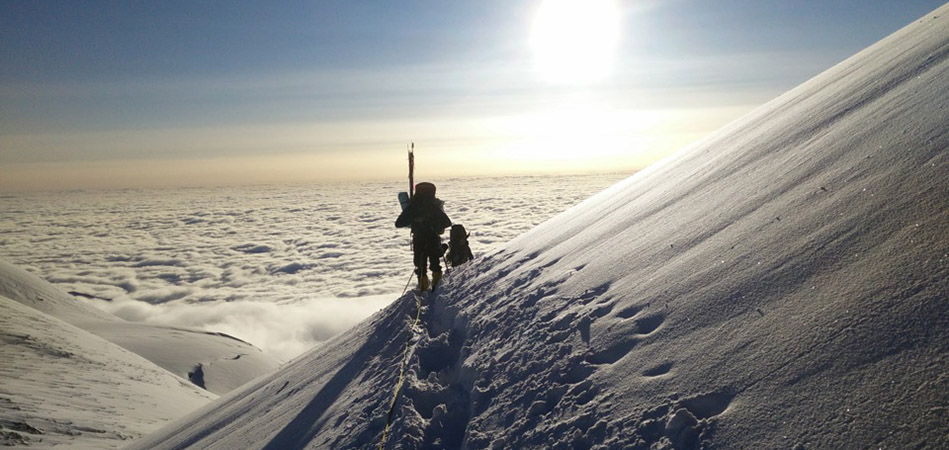 The Australian guys coming around Denali's infamous Windy Corner at 13 500 ft in the Alaskan sunset. This was one of the hardest days on the mountain. Later that night, I was completely exhausted and on the verge of hypothermia upon arrival to camp 4 (14 200 ft). These guys made sure I survived the night.
---
Lukas Sadowski is a postdoctoral researcher working in Professor Todd Hoare's lab in Chemical Engineering. Sadowski was recently at the summit of the tallest mountain in North America, Denali, on a personal expedition. 
The mountain is 6,190m (20,310ft) in height above sea level and located in Alaska. I joined two climbers from Australia on this expedition and as a team of three we flew out onto the glacier on May 4th.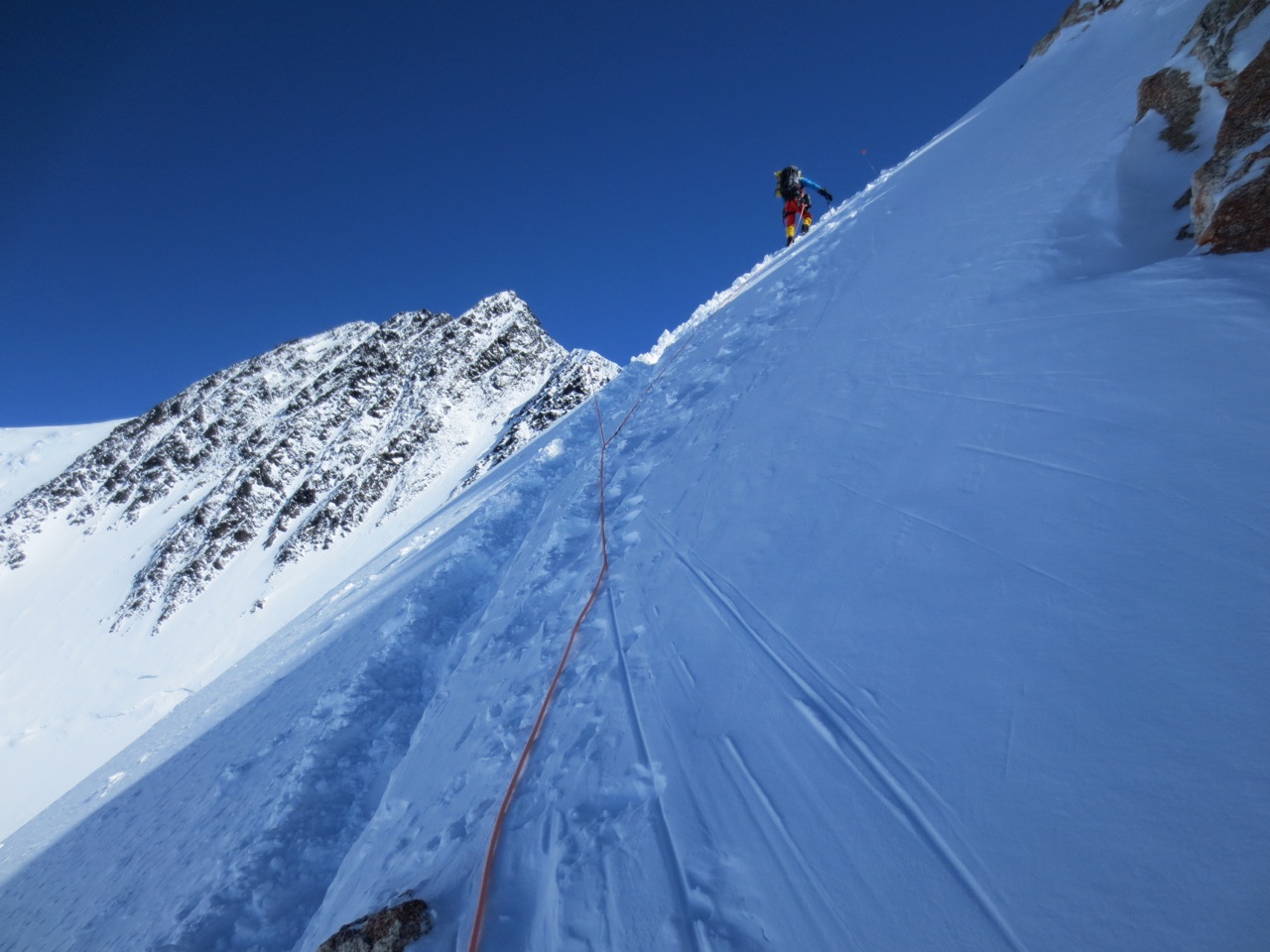 We got up to 14,200ft, at which point, one of our team members experienced altitude sickness and could not continue (he was well enough to go down and ended up going down with another climber that was also experiencing altitude related problems).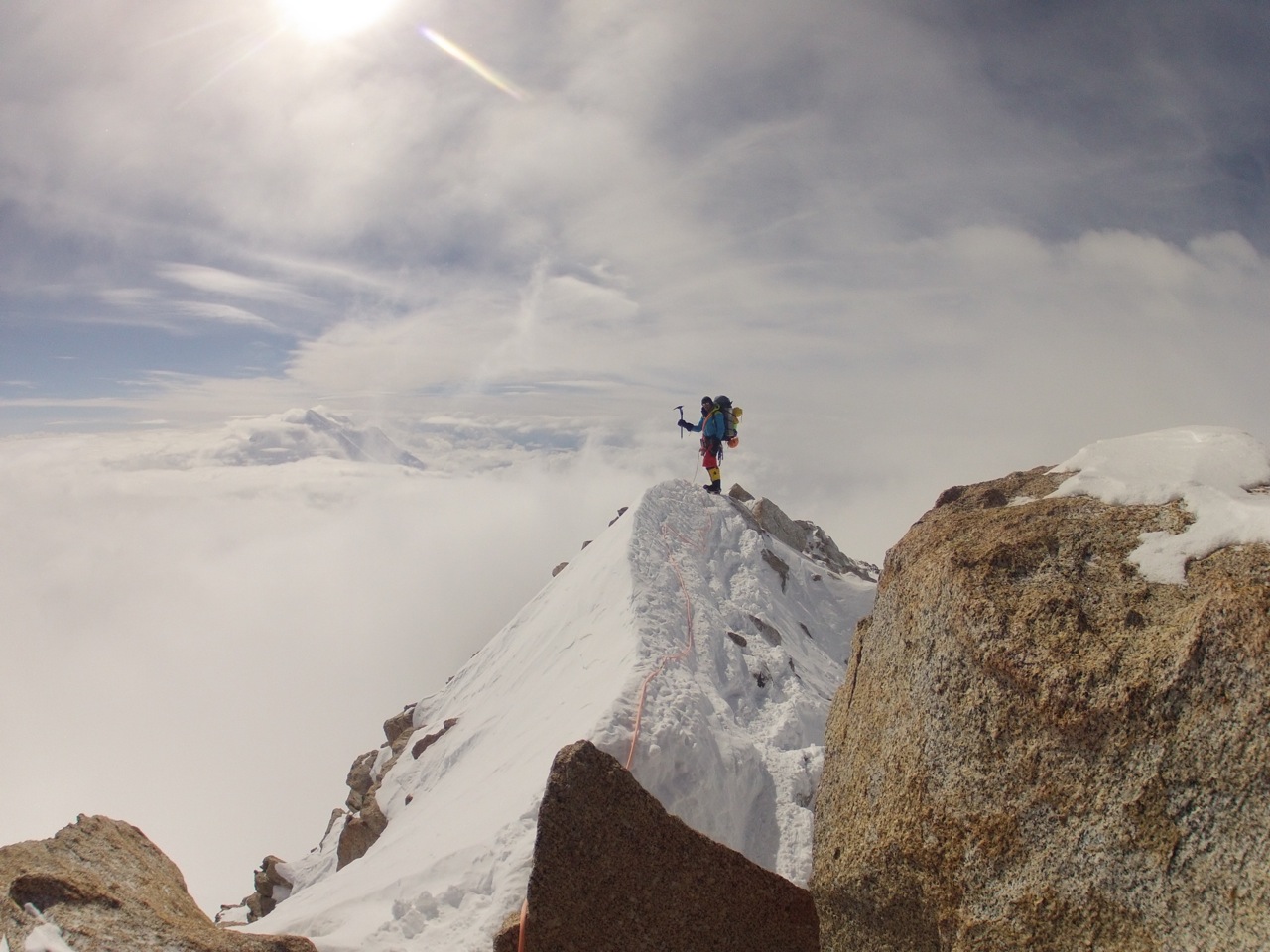 My other climbing partner and I got a good weather window and continued towards the summit. On May 16 we stood at the highest point in North America – we had the summit all to ourselves!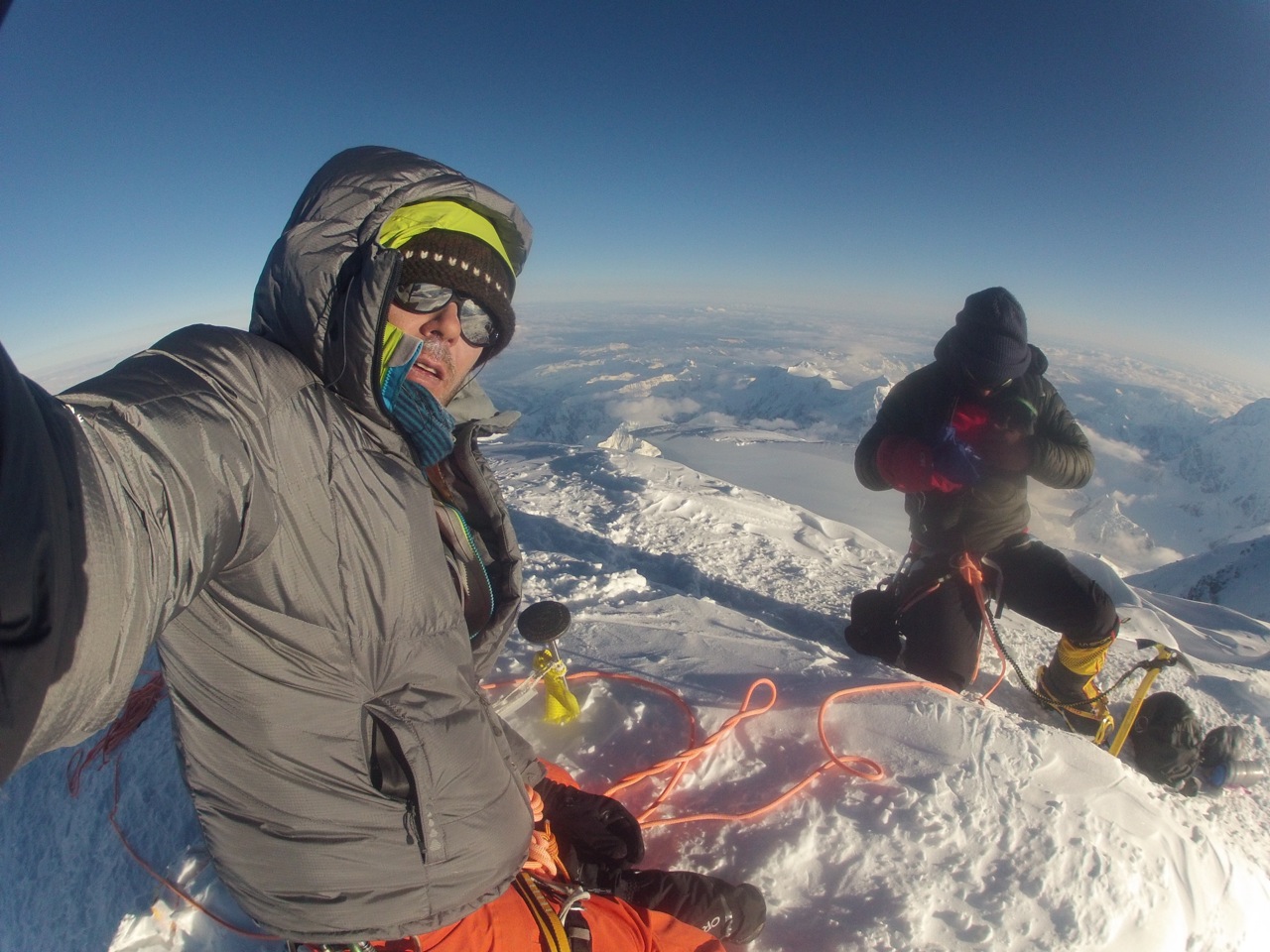 Summit temperatures were around -25F, cold enough that our satellite phone would refuse to turn on and batteries on cameras died within a few shots (on the plus side, winds were low which was key to our summit success). Getting to the top required 12 days of climbing (with a few rest days in there for proper acclimatization) and getting down required another four days (we got caught in a bad whiteout storm and had to stop).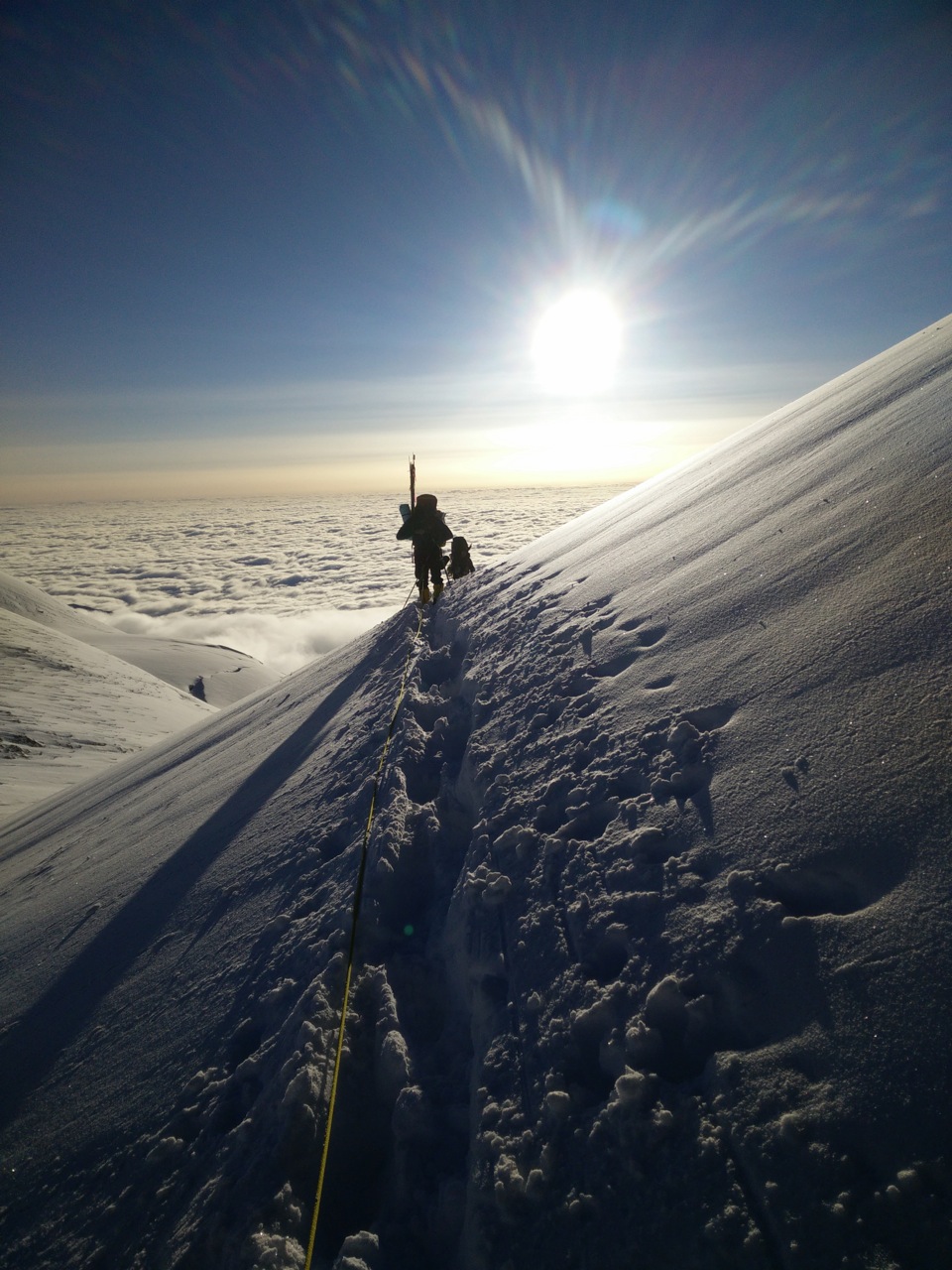 After getting off the mountain, the rangers informed us that the summit success rate is 26% – this seems about right. When we were leaving from high camp (17,200ft) to attempt the summit, there were 8 other climbers going for it as well, however, we were the only two climbers to make it to the top (most other climbing teams were equally as strong as us). Needless to say, it was quite the epic!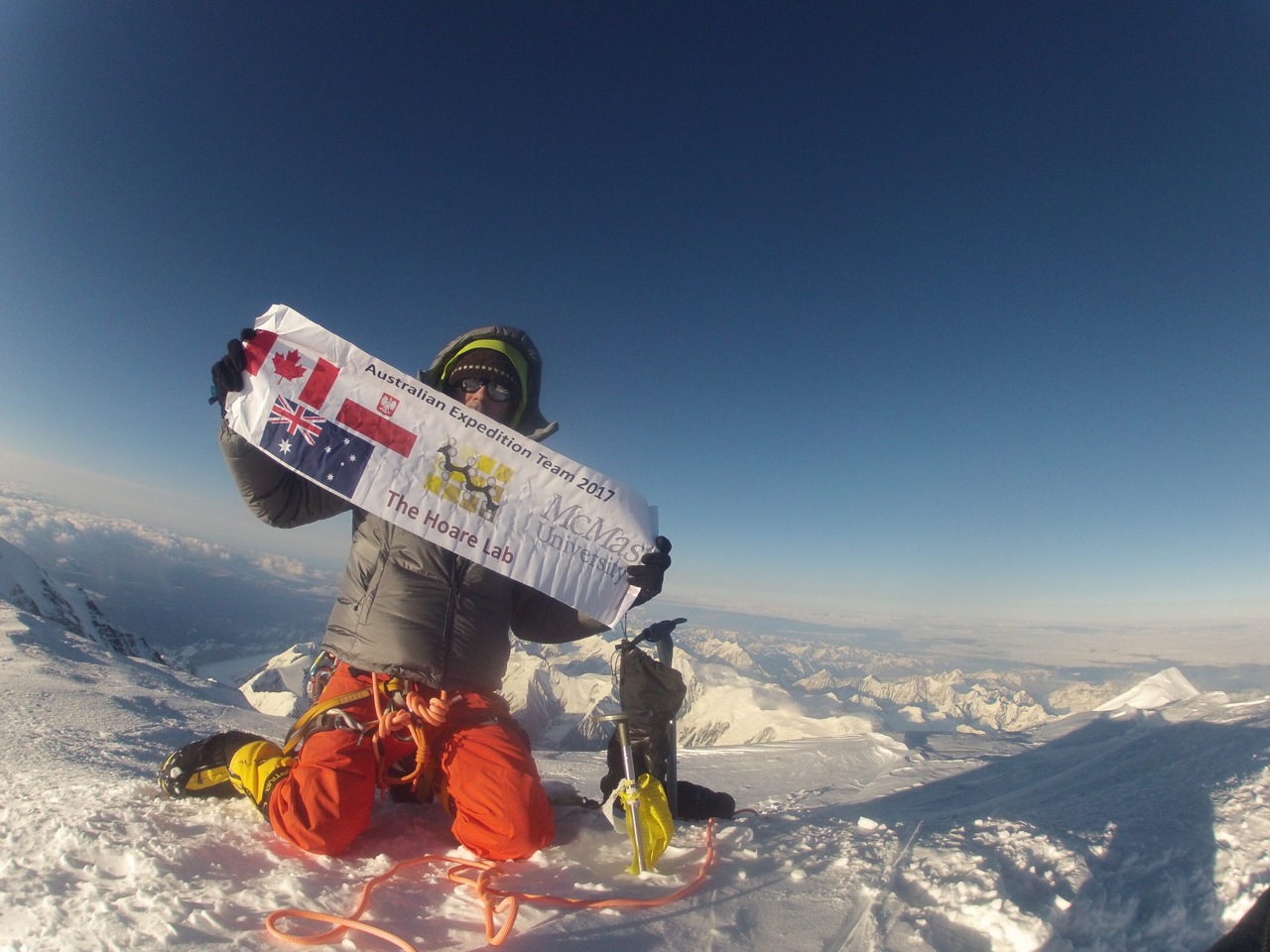 Sadowski's research at McMaster in the Hoare Lab involves design and synthesis of biomedical polymers for drug delivery applications. One of the main goals is to improve on the delivery of current chemotherapeutics to the site of the disease in order to make the current treatments more efficient with fewer side effects.