McMaster recognized as top Diversity Employer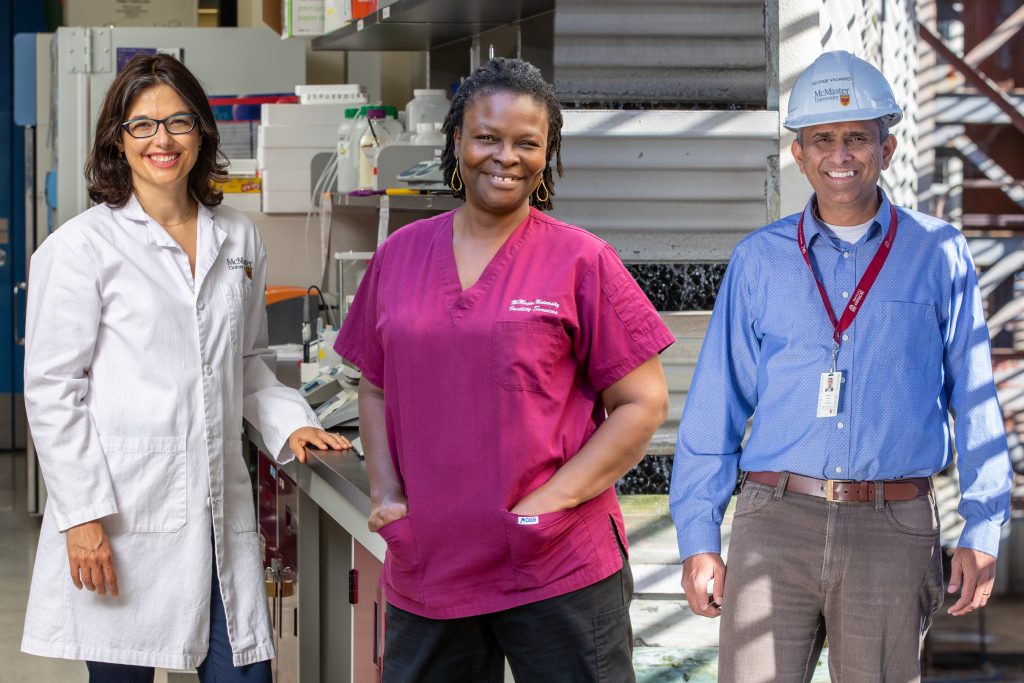 McMaster employees working across a variety of campus settings in 2021. From left to right: Dawn Bowdish, professor in professor in the Faculty of Health Sciences, Madeleine Agboton Neville, custodian with McMaster Facility Services and George Vadakken, Acting Director of Maintenance Services.
---
For the fourth consecutive year, McMaster has been ranked one of Canada's Best Diversity Employers in an annual competition that recognizes organizations with successful workplace diversity initiatives in a variety of areas.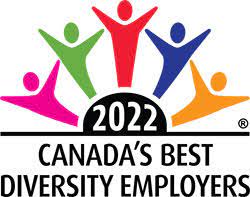 In the past year, McMaster established a dedicated employee resource group for Black, Indigenous and racialized staff— the group's focus is to facilitate social health and well-being through community and coalition building, and career growth and leadership development through networking and skill-building.
The university revised its faculty recruitment and selection policy and developed a handbook to support more equitable hiring practices. It also launched a strategic Black faculty cohort hiring initiative, which has resulted in the recruitment of 12 scholars across all six faculties.
Pam Elmhirst, senior manager of faculty affairs in the Faculty of Health Sciences, was among the university's first trained employment equity facilitators. Within her own faculty, Elmhirst supports and advances the work of its Equity, Diversity, Inclusion and Indigenous Reconciliation Committee, which was formed in 2018.
"Committee members advocate, advise and make recommendations to advance inclusion and Indigenous reconciliation within the faculty. It also acts as a safe space for people to discuss sensitive topics," Elmhirst says.
McMaster's Equity, Diversity and Inclusion Strategy is overseen by a dedicated Equity and Inclusion Office. The strategy is a roadmap to ensure an intentional approach to identifying and achieving institution-wide priorities and goals and includes specific actions toward those goals.