McMaster receives $5M boost to support excellence in teaching and learning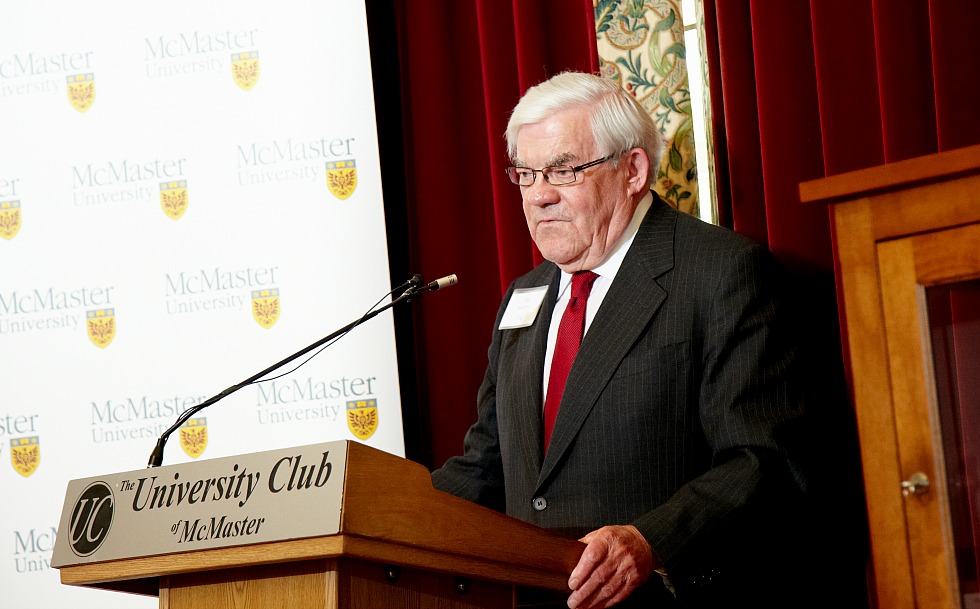 Long-time university supporter, Paul A. MacPherson has made a significant gift aimed at enhancing teacher development, training and evaluation at McMaster.
---
McMaster's world-class teaching and learning has received a $5 million boost thanks to a generous gift from long-time university supporter, Paul A. MacPherson.
"Without excellent teachers, there is no program– it's as simple as that," says MacPherson, a businessman and McMaster Social Sciences graduate. "In my own life, the impact of great teachers has left an indelible mark, both personally and professionally. It's a pleasure to invest in the development of great teachers at McMaster."
The gift will increase support for teaching excellence in perpetuity and, over the next five years, is expected to support teacher development and evaluation, cutting-edge training, and professional development for professors, aspiring professors, and students– both graduate and undergraduate.
"We want our students to have the best possible education," says McMaster President Patrick Deane. "Paul has been an incredible partner in that journey. His commitment to teaching at McMaster inspires us to reach ever higher and our students are the ones to benefit."
The gift, which is fully endowed, will be managed by the Office of the Provost. An academic committee will also be formed under the direction of the Provost to review and determine how the funds will be spent.
"McMaster has always been a leader in developing new approaches to pedagogy," says Provost David Wilkinson. "This gift will provide significant opportunities to develop and enhance student-centred teaching and learning practices that draw directly on our experience as one of the world's leading research universities."
In recognition of this gift, the McMaster Institute for Innovation and Excellence in Teaching and Learning (MIIETL) will be renamed the Paul R. MacPherson Institute for Leadership, Innovation and Excellence in Teaching.
"We will continue to work with instructors across the University who are not only interested in the latest technology and educational approaches, but in how these innovations can be utilized to both support faculty development and bring the greatest possible benefit to students," says Arshad Ahmad, McMaster's Associate Vice-President, Teaching and Learning and Director of the new MacPherson Institute.
Paul MacPherson has been an active and important leader in McMaster's alumni community and donor to the University for nearly 30 years, funding a number of significant programs including:
The Paul R. MacPherson Teaching Fellowships– This program identifies faculty members who have demonstrated exemplary teaching practices, providing them with opportunities to enhance their teaching
The Paul R. MacPherson Chair in Indigenous Studies– The Chair contributes significantly to the body of scholarship in Indigenous knowledge with an emphasis on the importance of strengthening and preserving Hodinohsó:ni knowledge, languages, culture and history.
The Paul R. MacPherson Bursary– McMaster's largest bursary fund, bursaries are awarded to students in financial need, with preference given to students from MacPherson's high school in Bracebridge Ontario.